Illinois Bunn Special Dial Marked "23 Jewel 60 Hour"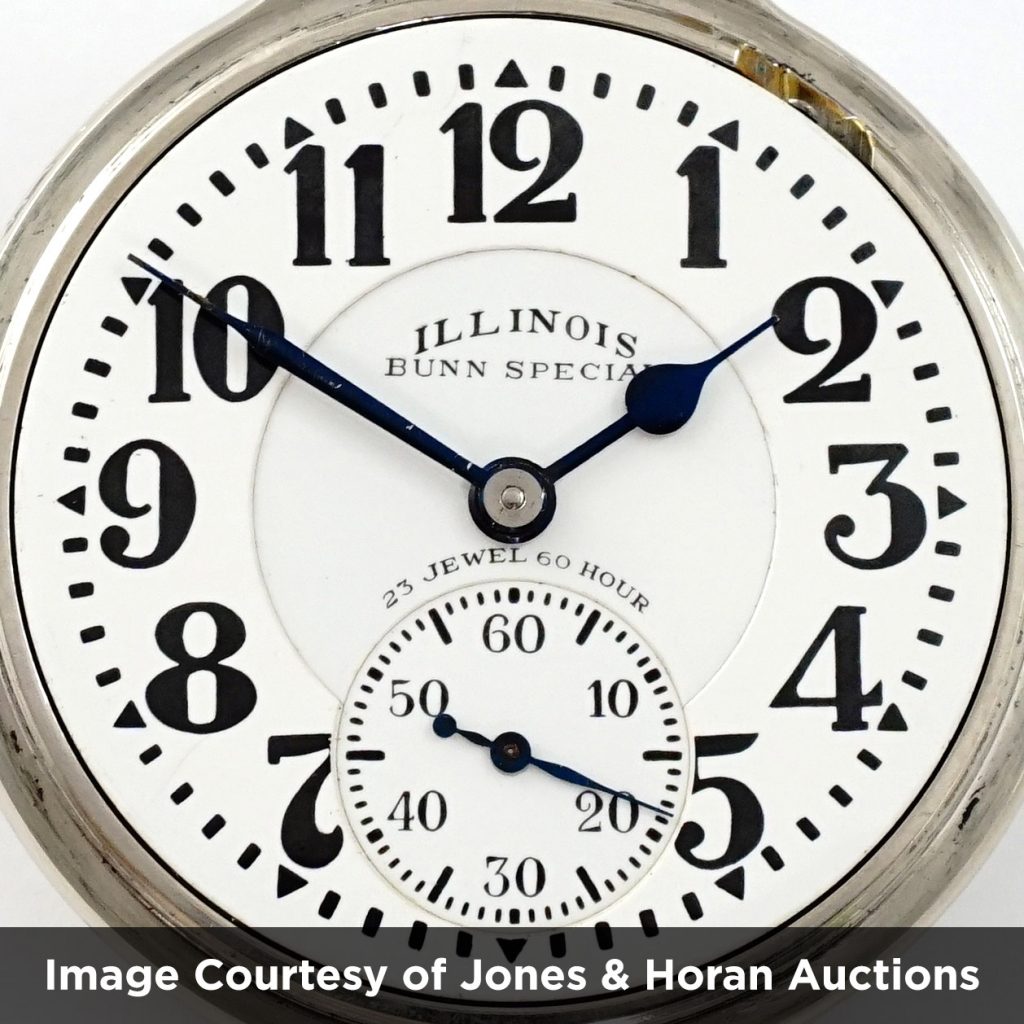 ---
During the "Hamilton Era," the Illinois Watch Company also furnished dials with markings promoting key features of their flagship Bunn Special railroad watch.
One of the more common marked dial variants is characterized by the familiar "Illinois Bunn Special" marked in the standard signing area accompanied by "23 Jewel 60 Hour" marked above the perimeter of the seconds bit.
This marking immediately identifies the movement as a 23-Jewel Bunn Special with a 60-Hour jeweled motor barrel. However, it is essential to note that some movement variants are more collectible than others, and the dial does not provide comprehensive identification.
Collectors often intentionally seek out these unique dial marking variants to complete a Bunn Special collection.