The Hamilton Watch Company Melamine Dial: Commercialization of Melamine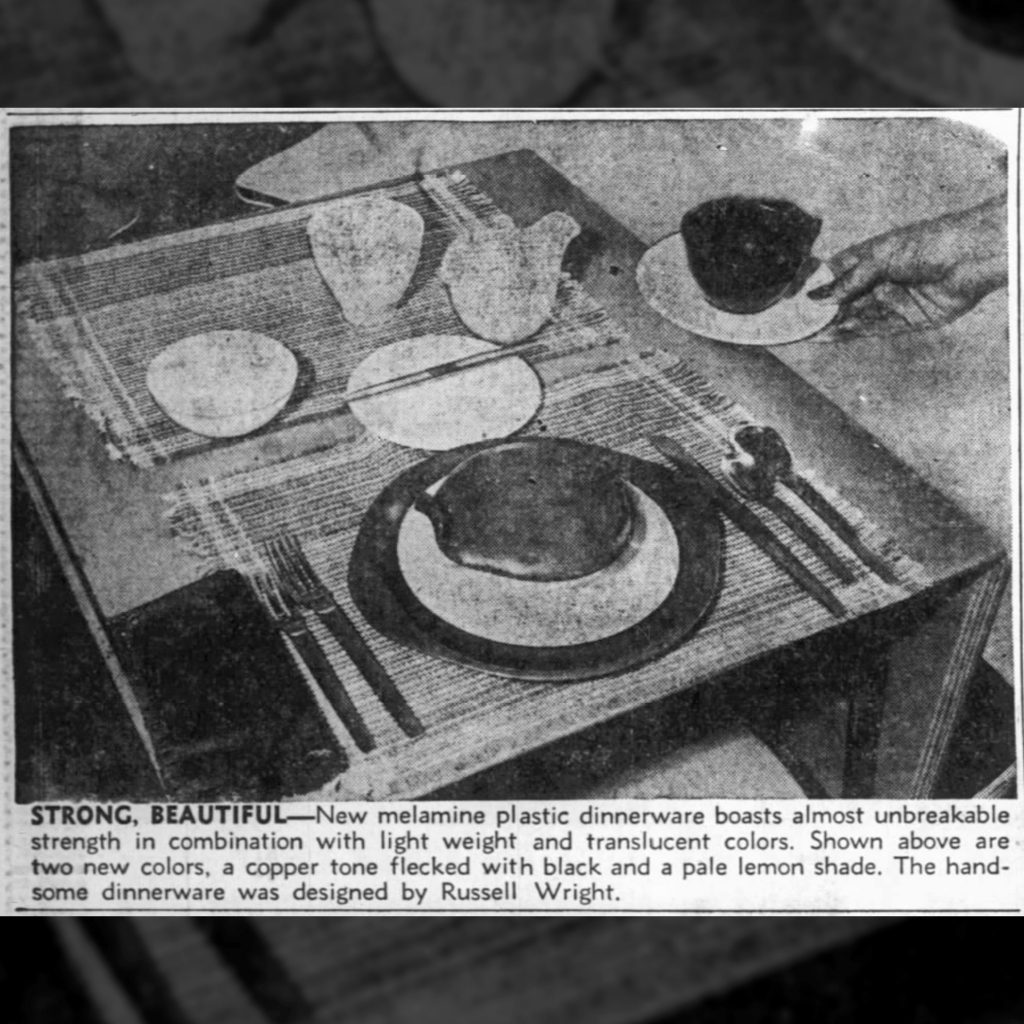 ---
Melamine was initially discovered by German chemist Justus von Liebig in 1834. Despite having unique properties, the compound was not commercialized until over a century later.
In 1938, the American Cyanamid Company began developing the thermoplastic material for commercial use. The company discovered that combining melamine with formaldehyde resulted in a plastic material that could be easily shaped and set under pressurized heat.
Two years later, the company built a new plant in Wallingford, Connecticut, to mass-produce melamine. At the time, the compound was not widely available, selling for around $40 per pound. However, by September 1940, American Cyanamid was able to offer their melamine at only .55 per pound, immediately spurring innovative product development throughout a variety of industries.
The melamine produced at the American Cyanamid Company was available as a resin-based compound, perfectly adapted to achieve a durable finish similar to enamel. The material, often referred to as "synthetic enamel," quickly found applications on refrigerators, stoves, furniture, radios, dinnerware, and even fabrics.
The new material also caught the interest of the watch industry. A few years later, the Hamilton Watch Company would begin exploring the use of the "synthetic enamel" compound as a replacement on their vitreous enamel watch dials.