Introducing Pocket Watch Database Supporter Accounts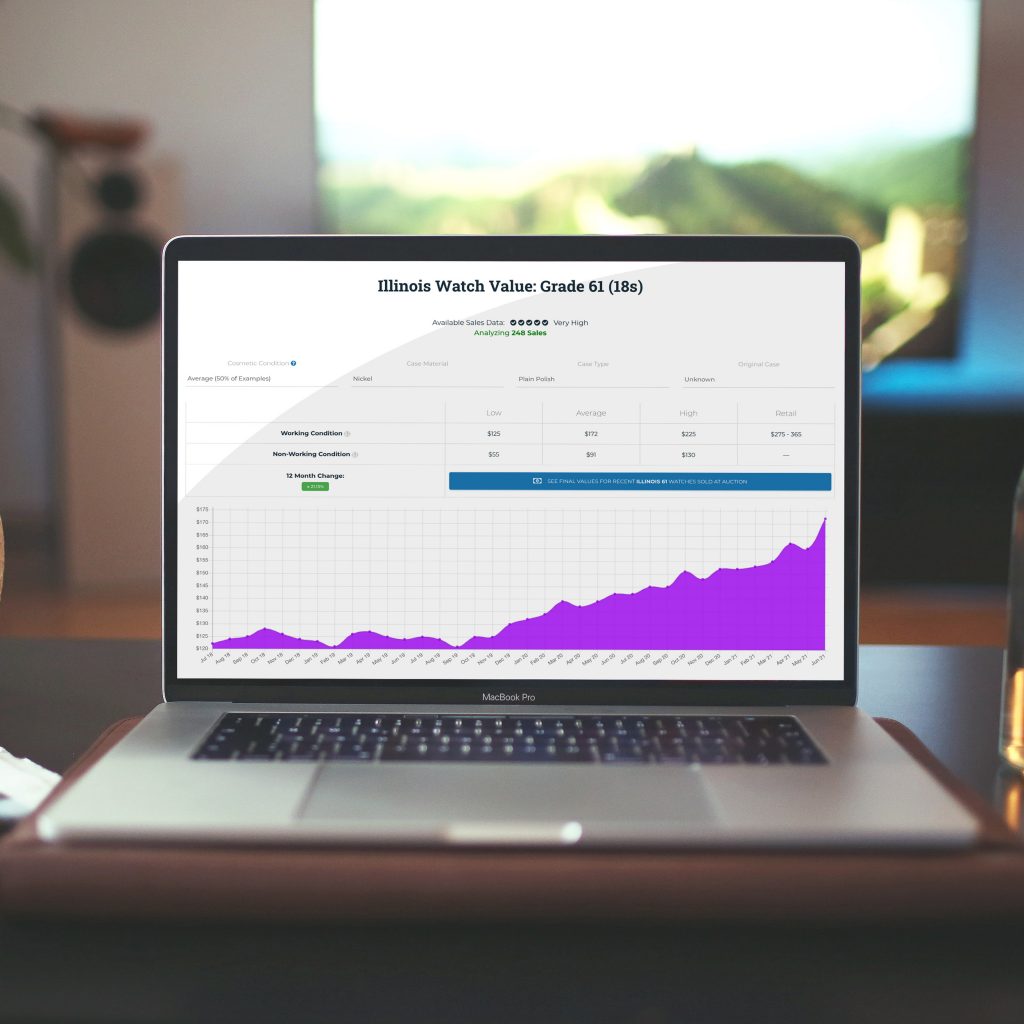 ---
Over the years, many users have requested the ability to support the site financially. Previously, there were no methods in place to accommodate these requests. Today is a big step towards an even better research site for pocket watch enthusiasts. As many of you have already recognized, the Pocket Watch Database now offers paid supporter plans.
It is reasonable to have some questions about this move, so the most frequently asked questions have been answered below. In short, this shift will assist in future growth and ultimately provide better research tools for the entire community.
What is changing?
Not much is changing. Serial number lookup engines, company information, catalogs, research publications, production stats, and collection tracking are all remaining the same and will continue to be completely free for all users. There is no plan to ever make these paid features. The only aspect of the site that will be reserved as a perk for supporters is the value guide displaying estimated values derived from realized sales. 
Will the Pocket Watch Database remain free to use?
Absolutely. The serial number lookup engines and various other research tools throughout the site will remain free and will continue to be available to visitors without logging in. There is no plan to ever make these paid features. Full access to the value guide is the only part of the site that will be a perk for supporters.
Why are you offering paid supporter accounts now?
Many people have requested a way to contribute financially to the ongoing efforts of the Pocket Watch Database. Previously, there was not a way to facilitate this. The new supporter accounts will provide an easy way for people to support ongoing research and feature enhancements on the database. We hope to add more publications to the digital archive in the near future, including wholesale catalogs.
How does this help the Pocket Watch Database?
Ongoing efforts to digitize original publications, transcribe ledgers, compile new serial lookup engines, and other research projects take a lot of time, effort, and financial resources. This will allow us to continue building and enhancing the research tools on the site to benefit the pocket watch community.
Are there any other perks for supporter accounts?
In addition to gaining access to the full value reports, your browsing experience will also be free of banner advertisements and vignette ads.
How much is a supporter account?
We have created a structure for the supporter accounts that is as affordable as possible. For visitors that are simply looking to research a few watches in a short period of time, a 7-Day pass is available for only $5. For visitors that frequently use the site over the span of several weeks or months, there is a monthly plan priced at $9 per month and an annual plan priced at $29 per year. We believe these options will make the supporter accounts accessible to everyone that finds the site beneficial for research.
Am I able to cancel my supporter plan online?
Yes. You can easily cancel your monthly or yearly supporter plan at any time through your account (the 7-Day pass does not automatically renew). You will retain access to the benefits of your supporter account through the duration of your current term.
---
If you have any other questions, please feel free to reach out to us using the support page.