The Paper Substrate on Keystone Watch Company Celluloid Dials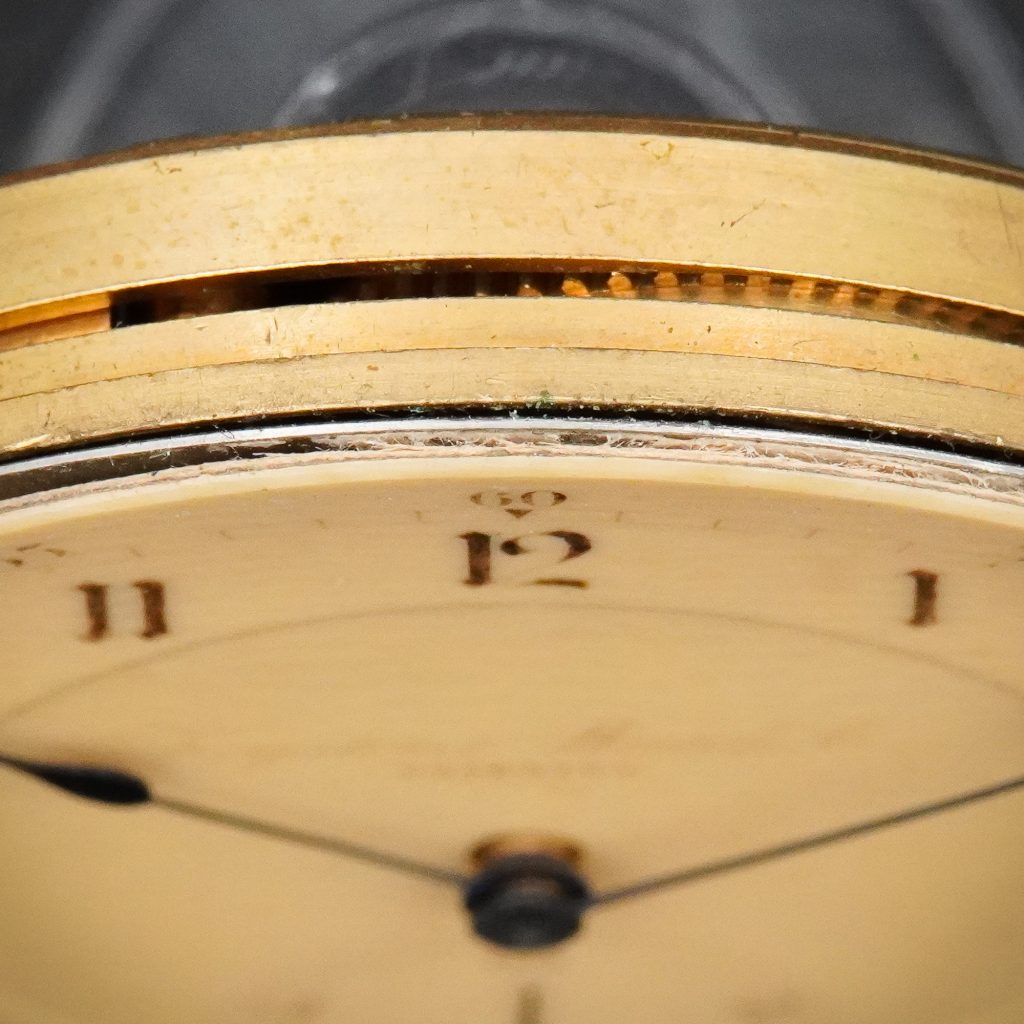 ---
Despite the failure of Abraham Bitner's patented paper dial at the Lancaster Watch Company during the 1880s, his desire to create an inexpensive watch dial from alternative materials remained.
A few years later, after the Lancaster Watch Company began selling watches under the Keystone Watch Company name, a celluloid dial was introduced using similar methods as Bitner's original paper dial. The celluloid material resulted in an inexpensive, yet durable dial, a lacking feature that likely contributed to the failure of the paper dial.
Interestingly, these dials feature a paper substrate layer adhering the celluloid to the flat metal base plate. The evidence for this is visible at the edge of some celluloid dials due to the slight separation of the layers over time.
The "Patented" marking on the dial indicates that Bitner believed the celluloid dial was also derived from his original 1881 patent despite the primary material being celluloid instead of paper.
The patent application describes the dial as "composed of paper-pulp or analogous material," so Bitner could reasonably argue that the celluloid dials were protected under the patent as well, especially when using a paper substrate.