The Keystone Locomotive Celluloid Dial by the Keystone Watch Company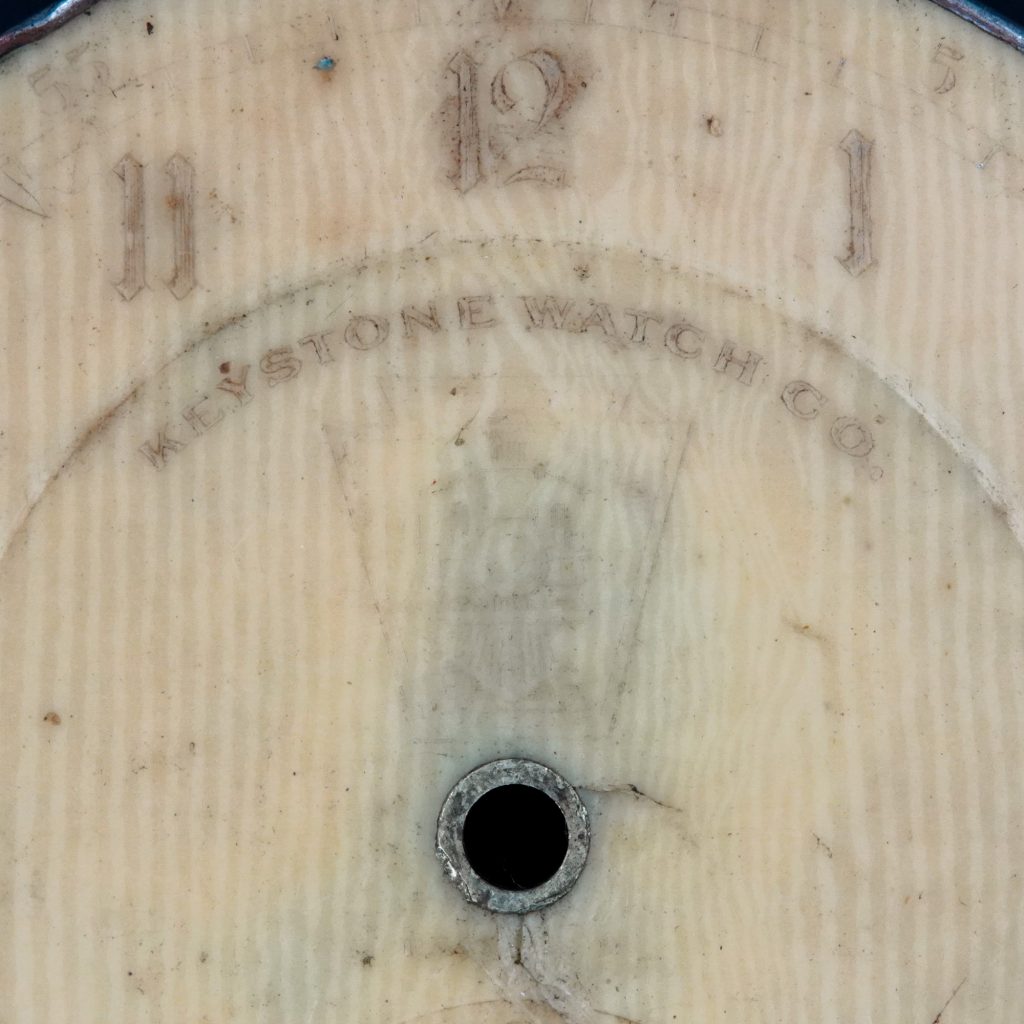 ---
Another variation of the celluloid dials produced by the Keystone Watch Company features the front of a locomotive enclosed within a keystone shape.
Most of these illustrative dials have dramatically faded over time, leaving a subtle ghost image just above the center of the dial. Finding surviving examples in good condition is a challenge for modern collectors, especially since these dials continue to fade over time.
Similar to the other variants of the celluloid dial, these also include the marking "Patented," indicating that the company believed it was protected under Abraham Bitner's 1881 patent despite the obvious difference in material.
The subtle wavy lines evident on the surface of the dial are designed to mimic ivory, resulting in the nickname "french ivory" commonly used for celluloid.