Private Label Trade Names on American Pocket Watches: The Lincoln Watch & Jewelry Company: Part 1: Introduction to the Landis Watch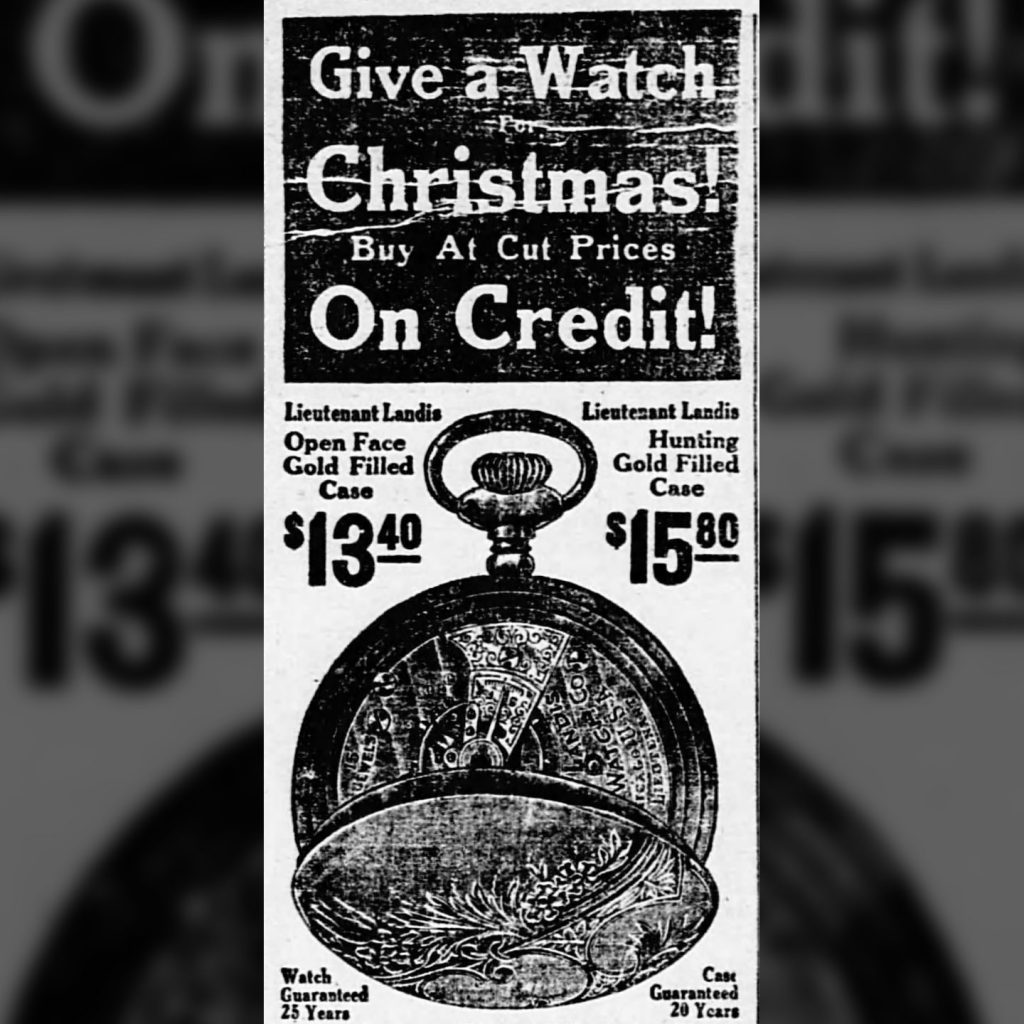 ---
The Santa Fe Watch Company and the Burlington Watch Company operated two of the most successful mail-order watch businesses in the United States. Combined sales from these companies accounted for hundreds of thousands of watches produced at the Illinois Watch Company factory.
Amongst the more recognizable names, smaller companies also attempted to capitalize on the watch market using similar mail-order strategies. One such company was the Lincoln Watch & Jewelry Company.
In August 1909, Houston E. Landis incorporated the Landis Watch Company in West Virginia with a capital stock of $10,000 to "manufacture and deal in watches, jewelry, etc."
Despite already establishing a presence in Chicago on Mosprat Street, in January 1910, Landis organized the Landis Watch Company and the Lincoln Watch & Jewelry Company in Illinois. Capital stock was set at $10,000 and $50,000, respectively.
One of the first newspaper advertisements published by the company appeared in the November 4, 1909 issue of The National Tribune. The ad promoted the "Lieutenant Landis" watch, an 18-Size, 15-Jewel, private label watch manufactured by the Illinois Watch Company. The headline read, "Give a Watch For Christmas! Buy At Cut Prices On Credit!"