The O'Hara Dial Company in Waltham, Massachusetts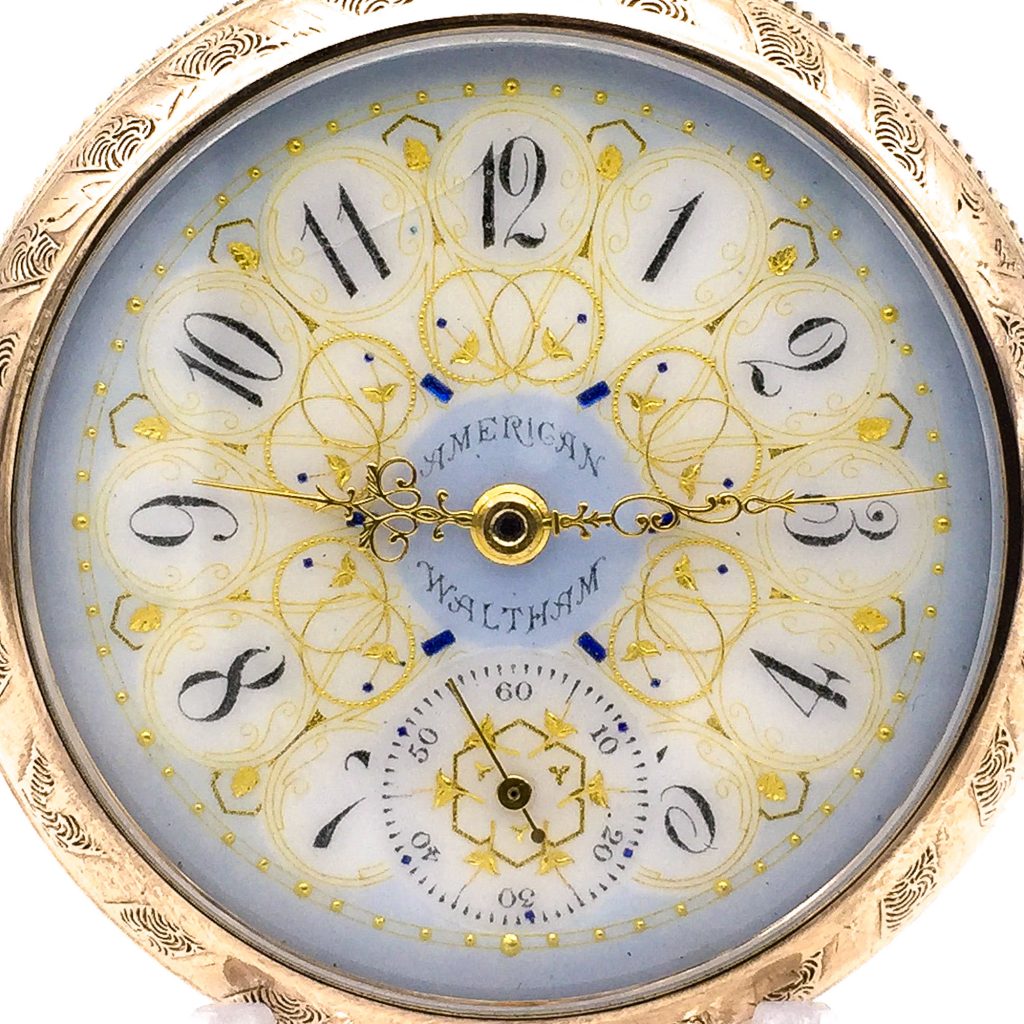 ---
In 1890, the Waltham Dial Company was organized to satisfy the demand for fashionable "fancy dials." Daniel O'Hara, former case department foreman at the American Waltham Watch Company partnered with Edward Wetherbee, a specialty dial maker, to manufacture underglaze watch dials decorated with colored enamel and jewel ornamentation.
Within a year, contracts were arranged with the U.S. Watch Company and the American Waltham Watch Company to supply fancy dials for watches.
In 1892, Wetherbee sold his share of the business to O'Hara, and the company name was changed to the O'Hara Dial Company.
Many of the early dials produced at the O'Hara factory were stamped with the company name on the back. However, watch companies with their own dial departments requested dials from O'Hara remain unmarked to obscure the origin and protect their reputation.
For this reason, later O'Hara dials are largely found to be unmarked, leaving the true origin ambiguous. Various imported Swiss dials featuring similar designs were also readily available in the American market. However, certain stylistic details can offer subtle indicators that can serve as fingerprints of the O'Hara Dial Company.