List of Failed American Dial Manufacturing Businesses from Swiss Import Market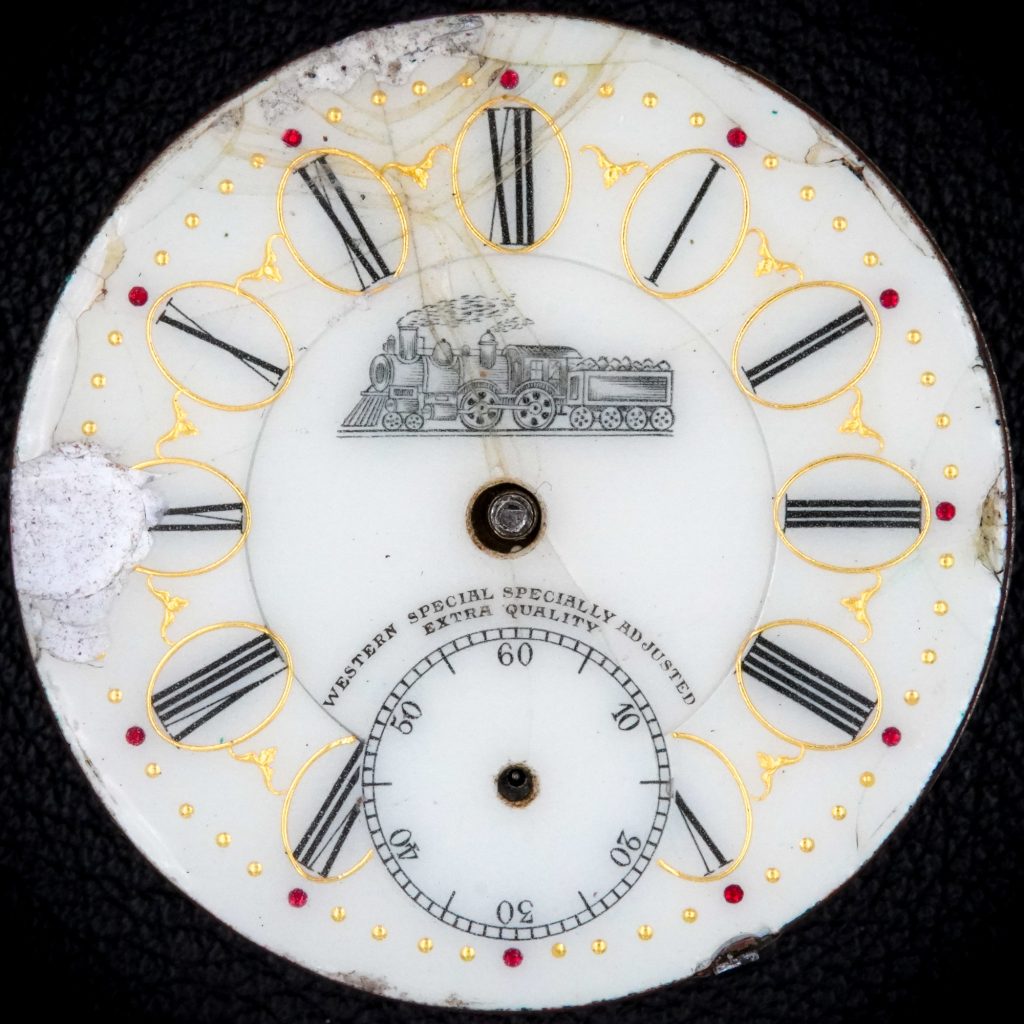 ---
By 1909, the O'Hara Waltham Dial Company was the last remaining independent dial manufacturing operation in America. Techniques developed by Daniel O'Hara and his company had been "borrowed" by Swiss dial makers, and inexpensive fancy dials began flooding the American import market.
During an initiative to set new tariff rates, the O'Hara Waltham Dial Company provided an affidavit to Congress that identified the American dial manufacturing companies that had failed under the stress of the inexpensive imported products:
Schmalz & Firmach, New York
Gold & Co., New York
Pilgrim Dial Company, New York
Caeser Brothers, New York and Long Island
Eaton Dial Company, Sag Harbor, New York
Haffen & Winchel, Brooklyn, New York
Moser Brothers, Chicago, Illinois
Chicago Dial and Enamel Company, Chicago, Illinois
Hines & Company, Philadelphia, Pennsylvania
Duff & Solace, Torrington, Connecticut
Christ Wassmer, Waterbury, Connecticut
Roesger & O'Hara, Waltham, Massachusetts
E.D. Wetherbee, Waltham, Massachusetts
Williams & Wetherbee, Waltham, Massachusetts
Elgin Dial Company, Elgin, Illinois
Joseph Solace, Hartford, Connecticut
Joseph Kiel, Providence, Rhode Island
It should be noted that most of the companies listed were small operations that failed or closed for other reasons, not as a direct result of imported products. Nevertheless, the O'Hara Waltham Dial Company correctly identified the threat of inexpensive imports and fervently lobbied for increased tariffs and regulations on imported dials.
Fortunately, the O'Hara company had diversified its product offerings and was able to support the failing dial business longer than any of the companies listed.