Private Label Trade Names on American Pocket Watches: The Non-Magnetic Watch Company: Part 36: Primary Endorsements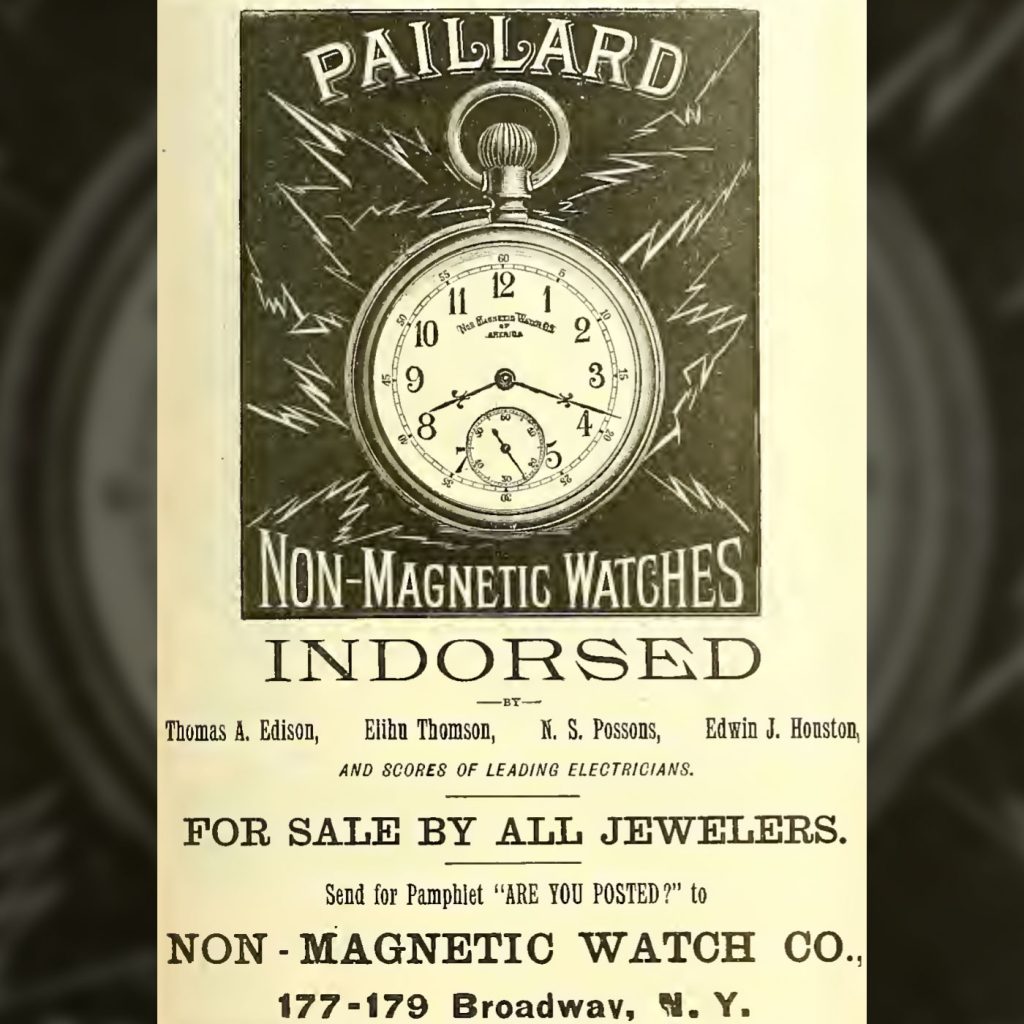 ---
As more testimonials for the Non-Magnetic Watch Company were submitted, the company featured several key endorsements in advertisements.
One advertisement published by the company in 1889 features an illustration of a Non-Magnetic watch with bolts of electromagnetism surrounding the perimeter. 
The primary endorsements were printed under the illustration: Thomas A. Edison, Elihu Thomson, N.S. Possons, Edwin J. Houston, and "scores of leading electricians."
The ad concludes with a prompt for prospective customers to write for the pamphlet, "Are you Posted?" and includes the company's headquarters in New York City at 177-179 Broadway.