Play Ball! c.1890 American Waltham Watch Co. Baseball Theme Dial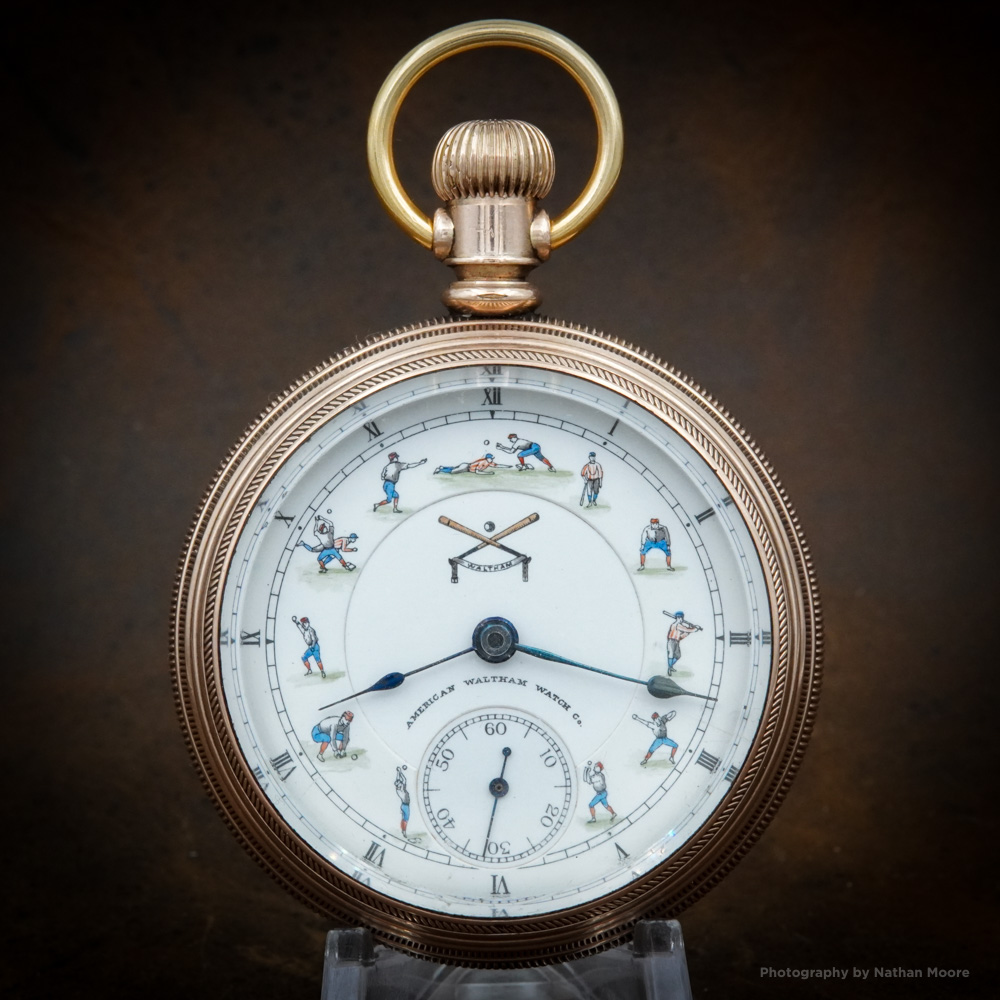 ---
Today's post celebrates the recent start of a new Major League Baseball season. In the late 1880s, as dial design techniques became more efficient, American watch companies began offering beautiful specialty dials. The Elgin National Watch Company introduced an extensive line of Society and Sporting dials to leverage this new capability. Seeing Elgin's success in the market, the American Waltham Watch Company responded by launching its own line of specialty dials.
---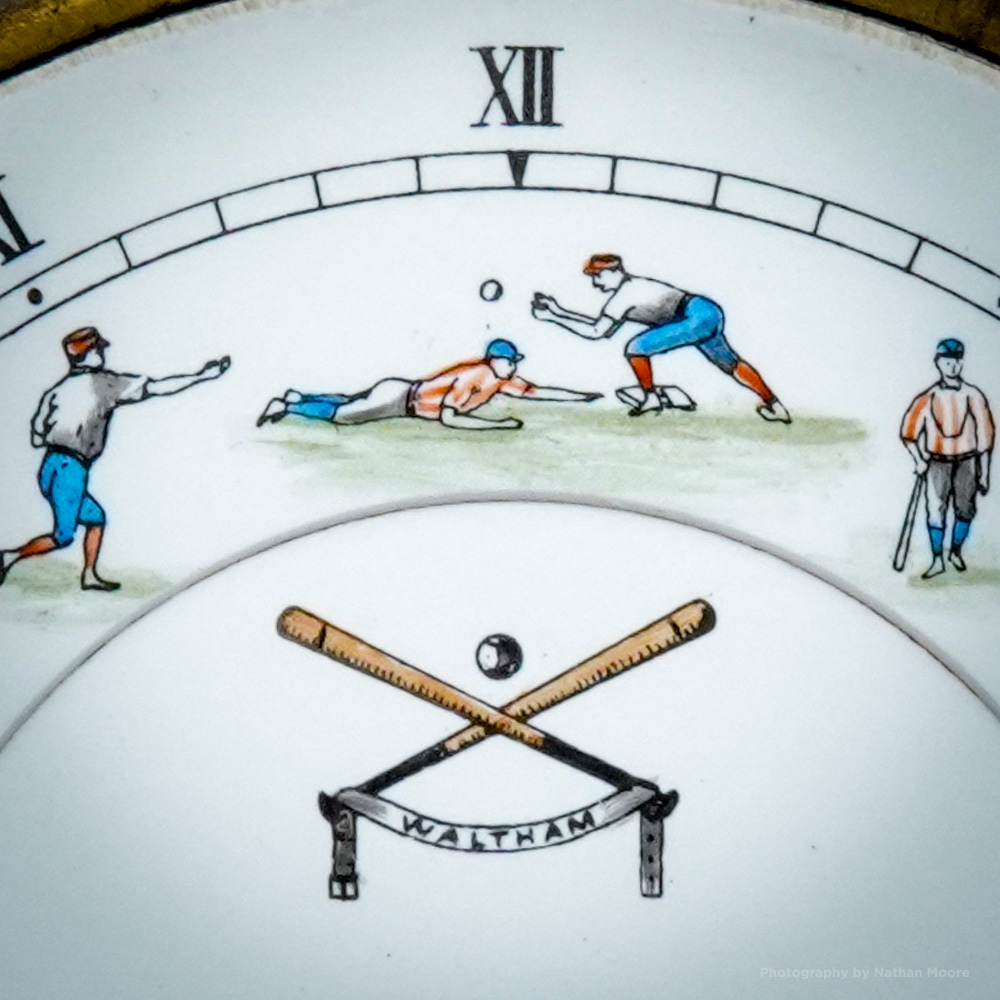 ---
This dial exhibited in today's post features the "base ball" dial sold by Waltham during this era, showcasing players in various action poses around the dial. The players are gloveless, accurately depicting baseball scenes from the late 1880s before gloves became standard equipment. The pillbox caps, bat style, and uniforms are also consistent with this era of early American baseball, graciously confirmed by expert Mark Patishnock.
---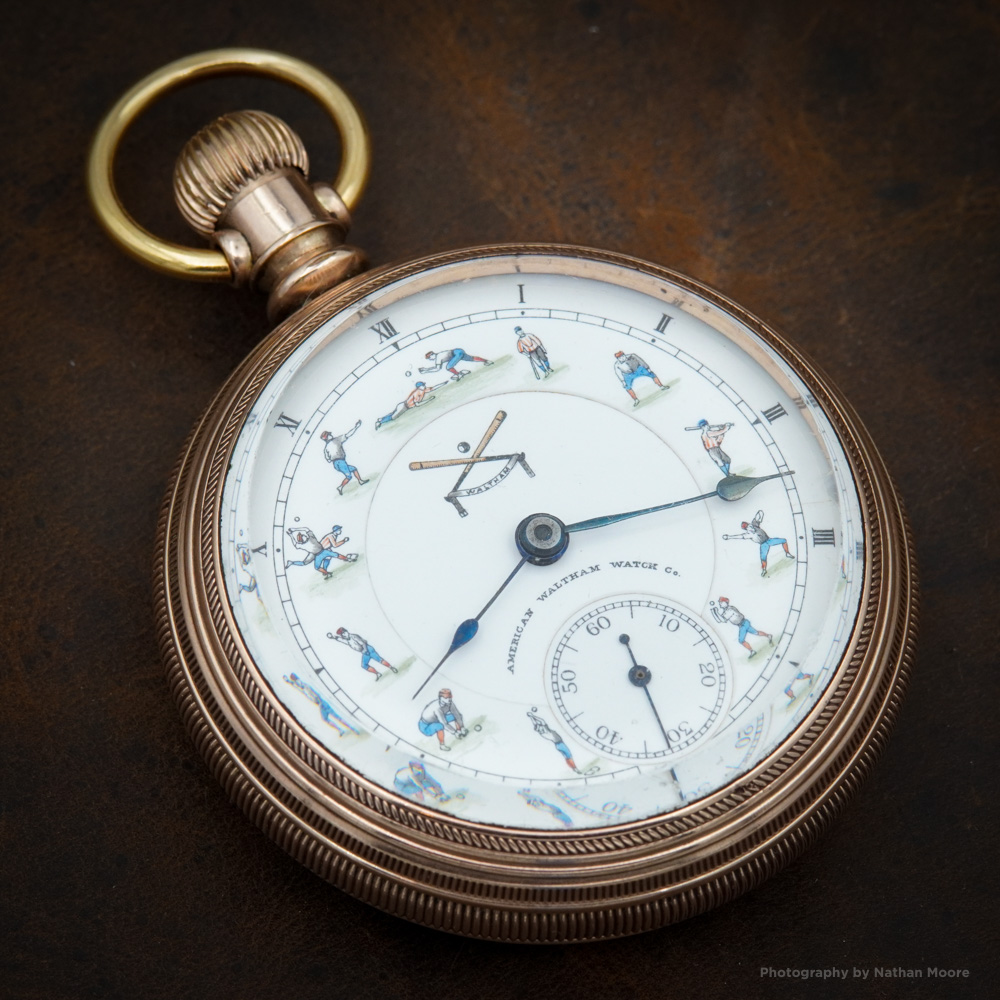 ---
While the black line art for the design was likely applied using a photographic transfer process, each dial is hand-colored. Interestingly, the dial painter was granted creative freedom, exhibited by the fact that each dial features distinct uniform colors. Because of the close relationship between Waltham and the O'Hara Dial Company, these dials may have been produced at the O'Hara factory.
These dials were available in both single-sunk and double-sunk variations, and only a small number have survived.
---
Here is an example of one of the surviving single-sunk dials, paired with a watch sold by Hunt Auctions in November 2020: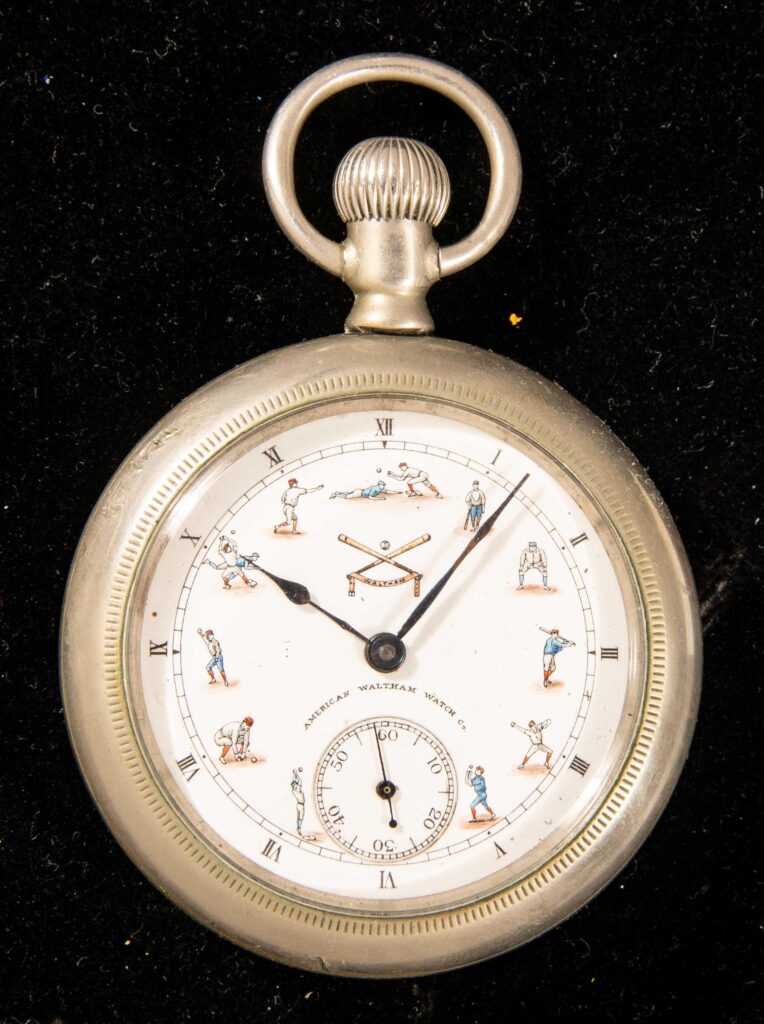 ---
This double-sunk dial featured in this post is fitted on an 18-Size Model 1883 P.S. Bartlett movement with an estimated production date of 1891.
---
---
As an avid baseball fan, this watch is a pleasant union between my interests in horology and baseball.
Play Ball!