18-Size Manistee Watch Company Winding and Setting Mechanism Patented by Joseph M. Bachner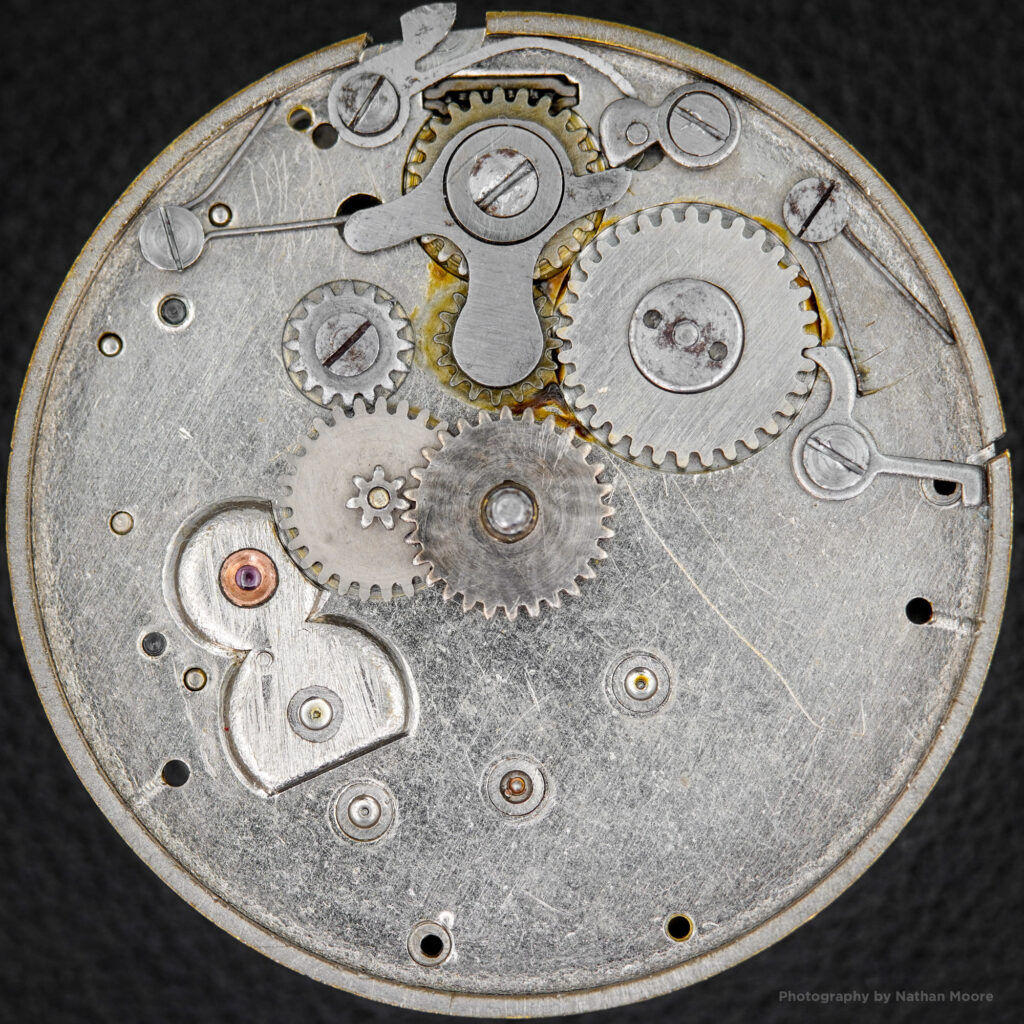 ---
A patent for a "stem winding and setting watch" was issued to Joseph M. Bachner on October 13, 1903. An adaptation of this patented design was implemented in the flagship 18-Size model introduced by the Manistee Watch Company in 1908.
---
---
Joseph M. Bachner, the designer of this mechanism, emigrated to the United States in 1881 and quickly became involved in the clockmaking industry, eventually associating himself with the New Haven Watch Company. By the time Bachner organized the Manistee Watch Company, he had been involved in numerous clock and watch companies, acting as manager for failed ventures like the Sterling Watch and Clock Company, Kelly Watch Company, the Elgin Clock Company, the Bachner Time Piece Company, and the Harvard Watch Manufacturing Company.
---

---
The Harvard Watch Mfg. Co. was originally organized in Springfield, Illinois, in December 1901. Two years later, the company was also incorporated in Kentucky with the intention of establishing a watch factory in Louisville. Because this timeline is congruent with Bachner's patent application filed on December 8, 1902, it is reasonable to conclude this setting mechanism was intended for the Harvard watch production in Louisville. However, in June 1904, the Harvard Watch Mfg. Co. was sued after failing to pay for a piece of land. This lawsuit essentially ended the venture and likely led to the origin of the company in Manistee, Michigan, several years later.
Both companies aimed to create an inexpensive watch to place on the market, using cheaper production techniques similar to those employed by "dollar watch" companies.