Private Label Trade Names on American Pocket Watches: The Non-Magnetic Watch Company: Part 42: The Swiss Operation – The Boulanger Factory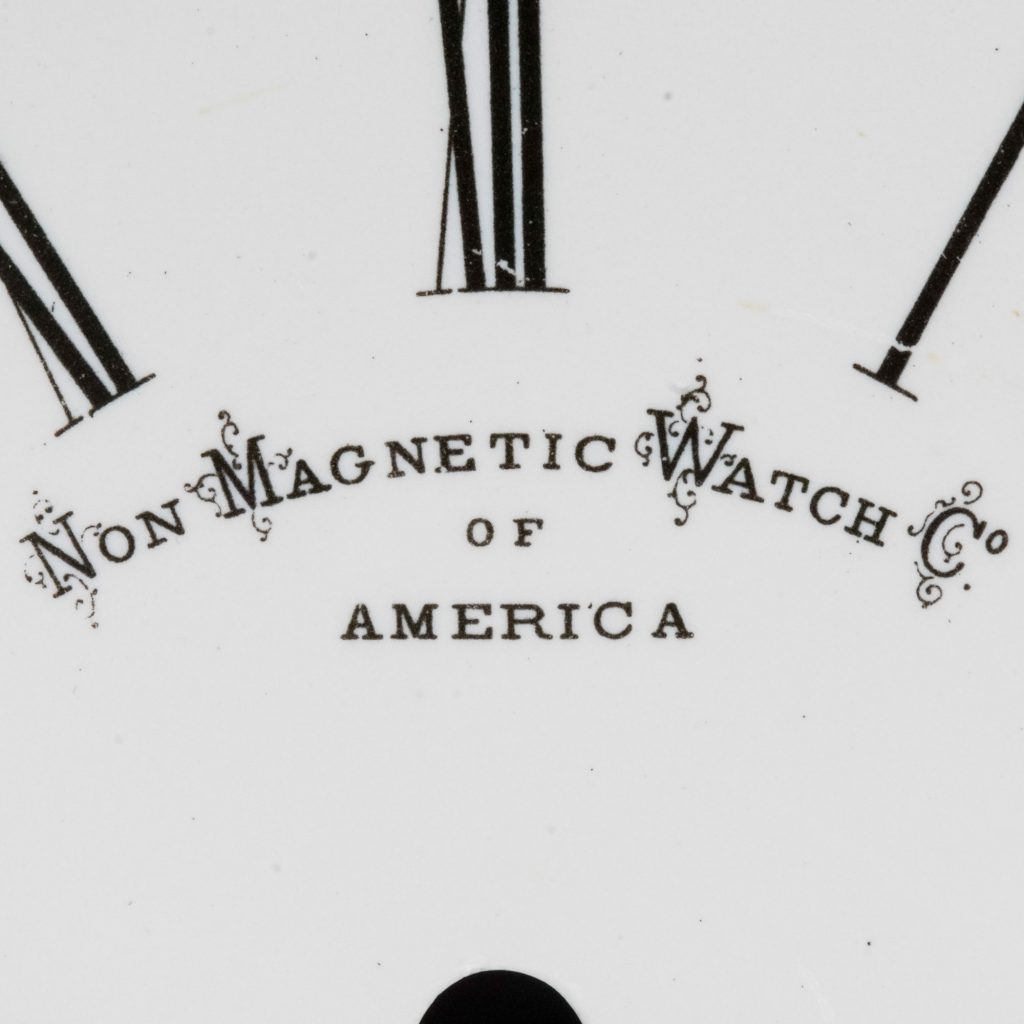 ---
The business operation of the Geneva Non-Magnetic Watch Company in Switzerland was more complex than most American watch factories. Production spanned several factories, with many different companies working together to manufacture the non-magnetic watches for the American market.
In January 1888, James Haswell visited the offices and factories managed by the company and published a summary in the March 1888 issue of The Horological Journal. 
The dials fitted on movements manufactured by the Non-Magnetic Watch Company were produced by Boulanger, an expert enamel dial maker that had recently developed a new transfer method to reproduce detailed dial markings efficiently.
The standard dials featured the company name, "Non-Magnetic Watch Co. of America," stylized with a creative flourish treatment, positioned in a slightly arched layout above the center of the dial.
According to Haswell, Boulanger's transfer method provided the fine quality exhibited in the dial markings:
"All the dials are made by M. Boulanger, of Geneva, whose factory I visited, and who amongst other interesting methods has a secret process of painting, whereby all hand-work is dispensed with; the pigment is deposited by photography, but burnt in the usual way; the figuring begin a reduction from a highly finished dial of sixteen or eighteen inches diameter, the greatest possible accuracy is obtained, and this is applicable to the cheapest dial that is produced."James Haswell, March 1888 issue of The Horological Journal
---