c.1890 Illinois Watch Company Japanese Letter Trade Card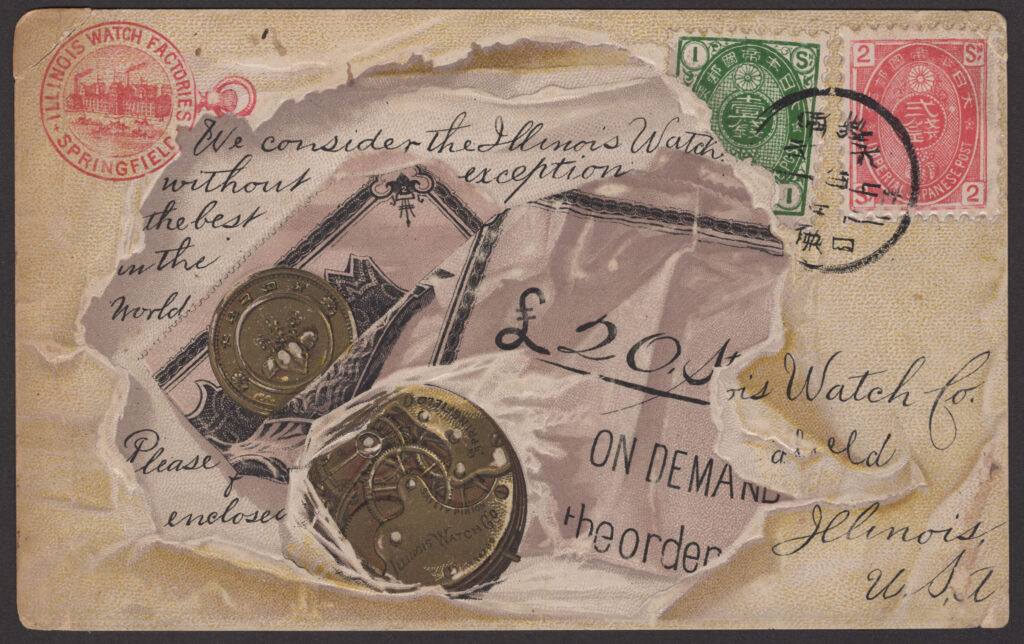 ---
This uncommon trade card features a representation of a letter to the Illinois Watch Company from Japan stating, "We consider the Illinois Watch without exception the best in the world." At the time, the Illinois Watch Company had just opened a sales office in England and was seeking to expand its global reputation.
---

---
The January 1890 issue of The Keystone describes the unique trade card:
"A remarkably pretty card is being issued by the Illinois Watch Company. It represents a letter mailed from Japan to the company, and is a very close imitation of the original, a portion of the envelope is torn away and the contents exposed to view. The Japanese postage stamp are accurately reproduced, and bear the usual cancellation marks. On the reverse side is a neat representation of a wax seal over the folds of the envelope; around this are the name and address of the retailer to whom it will be furnished in quantities for distribution among their customers." The Keystone, January 1890
---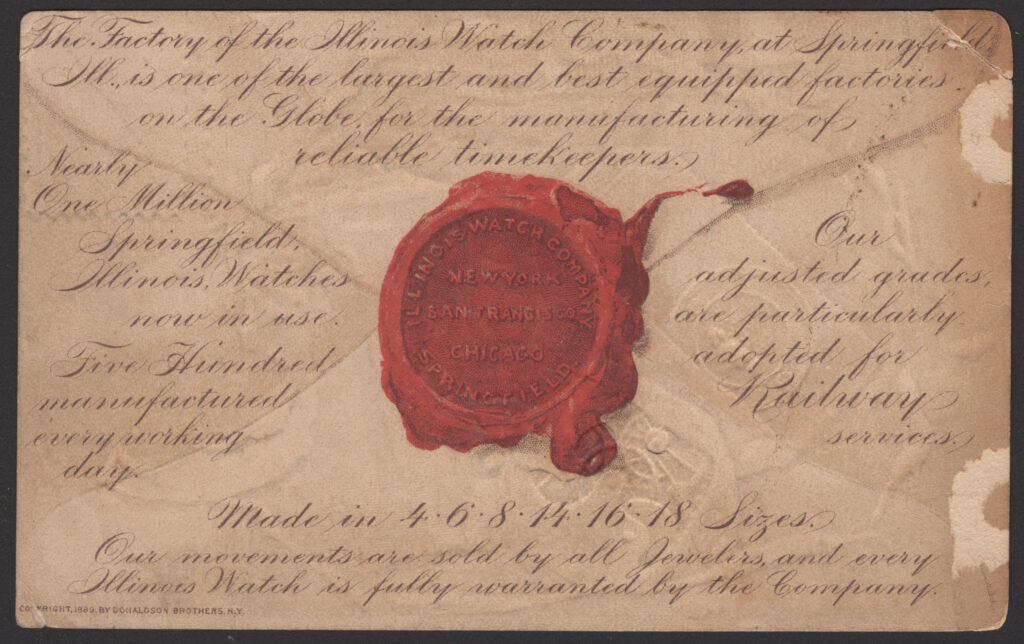 ---
The reverse includes a promotion for the current products offered by the factory:
"The Factory of the Illinois Watch Company, at Springfield, Ill., is one of the largest and best equipped factories on the Globe, for the manufacturing of reliable timekeepers.
Nearly One Million Springfield, Illinois, Watches now in use. Five Hundred manufactured every working day.
Our adjusted grades are particularly adopted for Railway services.
Made in 4 – 6 – 8 – 14 – 16 – 18 Sizes.
Our movements are sold by all Jewelers, and every Illinois Watch is fully warranted by the Company."