Private Label Trade Names on American Pocket Watches: The Non-Magnetic Watch Company: Part 24: Production of Fine Watches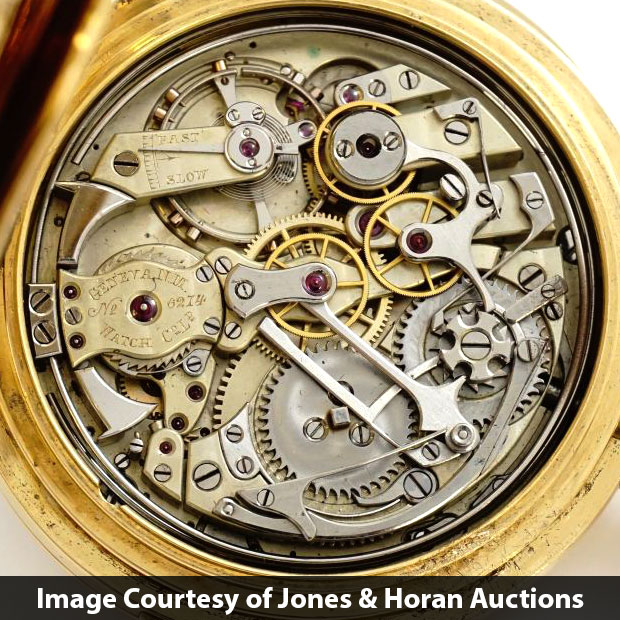 The Geneva Non-Magnetic Watch Company was initially organized in 1886 to facilitate the production of fine watches and complicated movements featuring Paillard's patents. Charles-Auguste Paillard was from a family of highly skilled watchmakers specializing in chronometers, hairsprings, and adjustment. As a result, Paillard was always drawn to the production of finer watch movements.
However, recognizing a potential for a larger market, the Non-Magnetic Watch Company of America was spun off to sell mid-quality watches in the United States. At the same time, the Geneva Non-Magnetic Watch Company continued to market high-end watches, including complicated repeaters. 
The early production of the Geneva Non-Magnetic Watch Company was delegated to a variety of manufactures, all with an established reputation of producing high-end watches. As the company was commencing production, J.J. Badollet was the most vital manufacturing partner, playing critical roles in the production process.
Surviving examples of the fine watches manufactured by the Geneva Non-Magnetic Watch Company reflect the company's high quality and impeccable standards.