The Mysterious Circular Crack on Early Elgin Double-Sunk Dials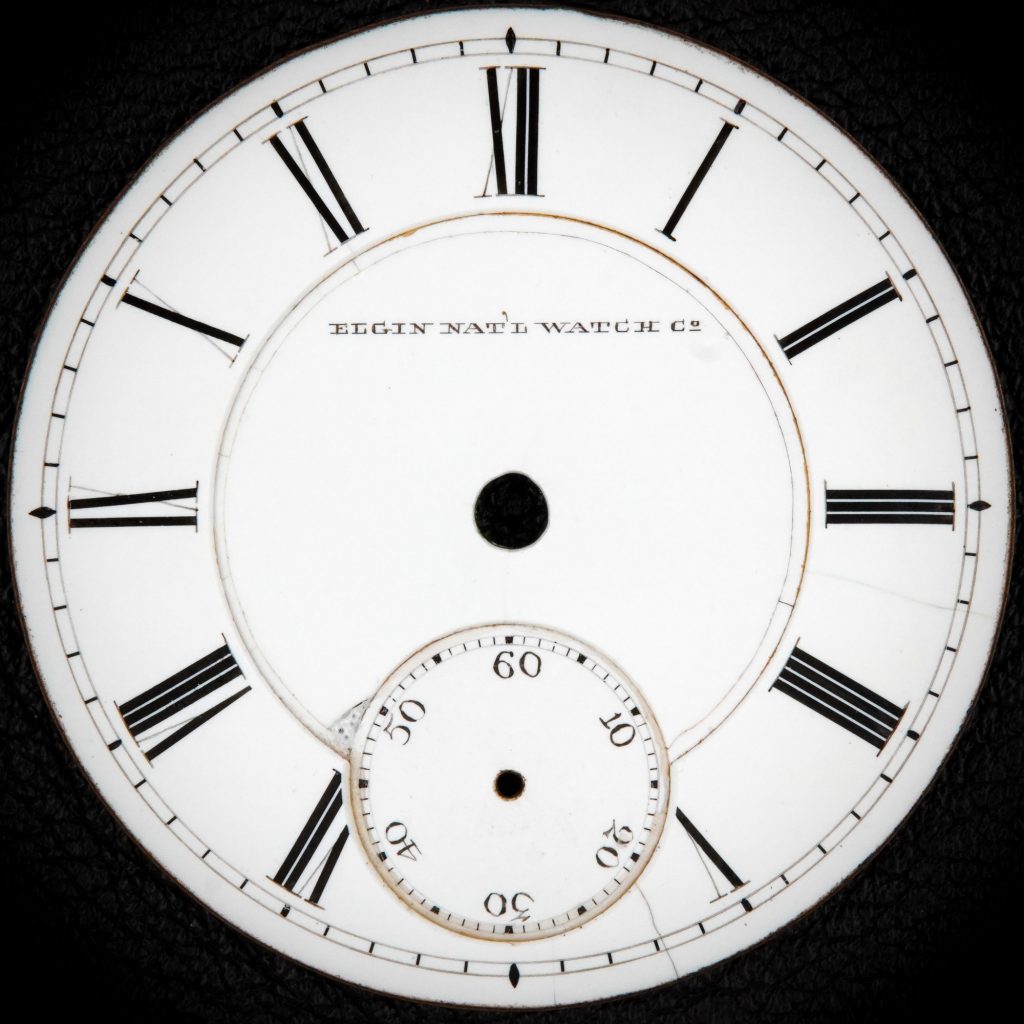 Early double-sunk dials produced at the Elgin factory are frequently marred by a mysterious circular crack around the inner perimeter of the center sunk layer. Why do so many dials exhibit an identical crack in the enamel around the center?
A study of early double-sunk dials marked "National Watch Co." fails to reveal any specimens with the distinctive circular crack. However, watches likely sold around 1874 fitted with a double-sunk dial marked "Elgin Nat'l Watch Co." almost always exhibit the flaw.
In October 1874, the leadership at the National Watch Company agreed to reorganize under the name "Elgin National Watch Company," strategically leveraging the strong reputation gained by the "Elgin" name.
The most likely explanation for the cracked dials is that when the company reorganized under the name "Elgin National Watch Company," double-sunk dials remaining in inventory were modified to reflect the new name. The center sink was removed, using a similar method as used when provisioning the original sunk layer, only cutting a slightly smaller diameter. This area was then replaced with another enamel blank and marked "Elgin Nat'l Watch Co."
Over time, the enamel has exposed the modification by revealing the crack where the original center was once replaced at the factory.
Measurements taken on the back of one of the circular-cracked dials supports this theory. The diameter of the center enamel piece is exactly the same diameter as the cracked center on the front of the dial, indicating the small outer portion remained from a previous installation.
The crack is a hallmark of the rapidly-changing watch industry in the 1870s and a remnant of the early adaptations required by the American watch factories.