Closeup Details of Scratches and Pitting on Elgin 1930s Metal Dial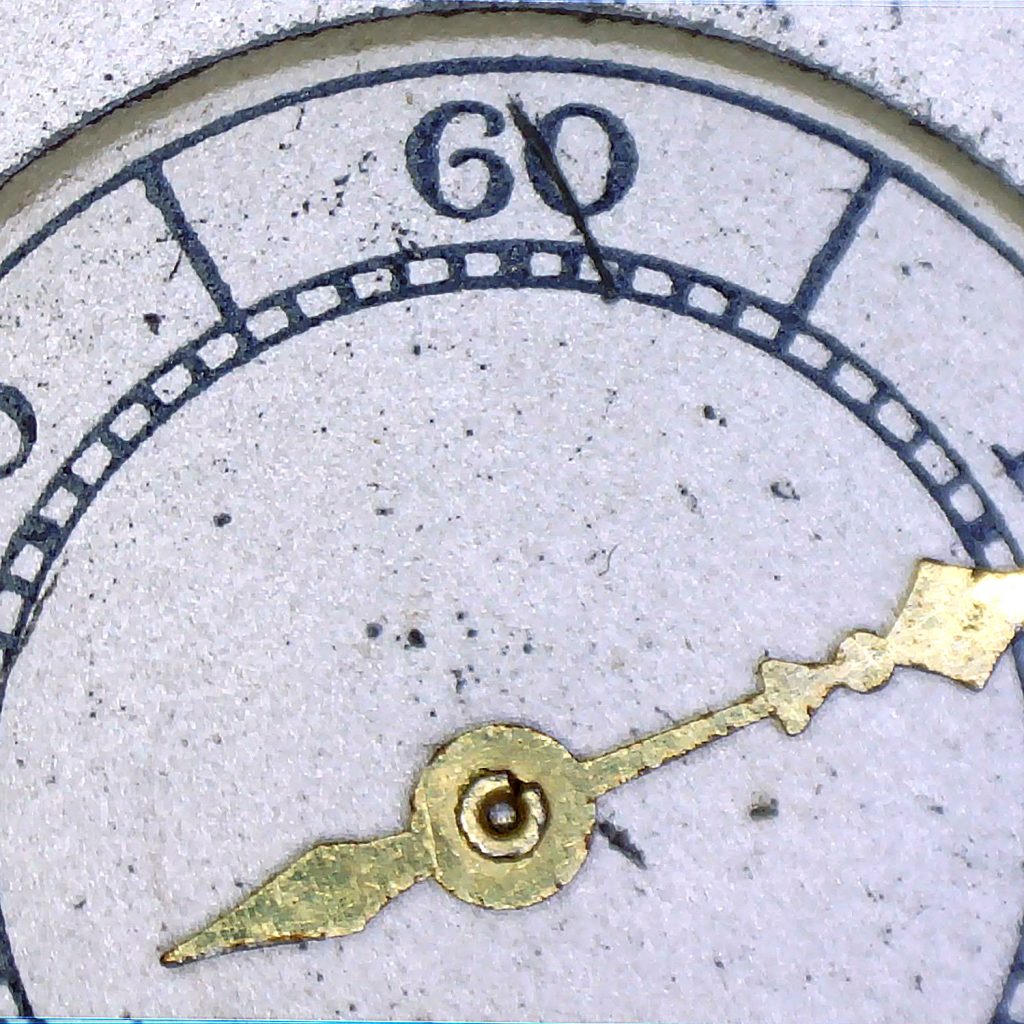 ---
Following the decision at the Elgin Watch factory to transition to applying a thin metallic paint coating to the metal dials instead of using a plating method to silver the surface, the dials became more vulnerable to corrosion and scratching.
In the accompanying image, representing a metal dial produced at the Elgin factory in the 1930s, the wear around the perimeter of the seconds bit is evident. In addition, the dial surface has been subjected to small scratches and pitting.
Finding metal dials in excellent condition manufactured with this technique can prove to be a challenge for collectors.