Private Label Trade Names on American Pocket Watches: "Burlington Watch Co." Part 33: Burlington Watches on Battleships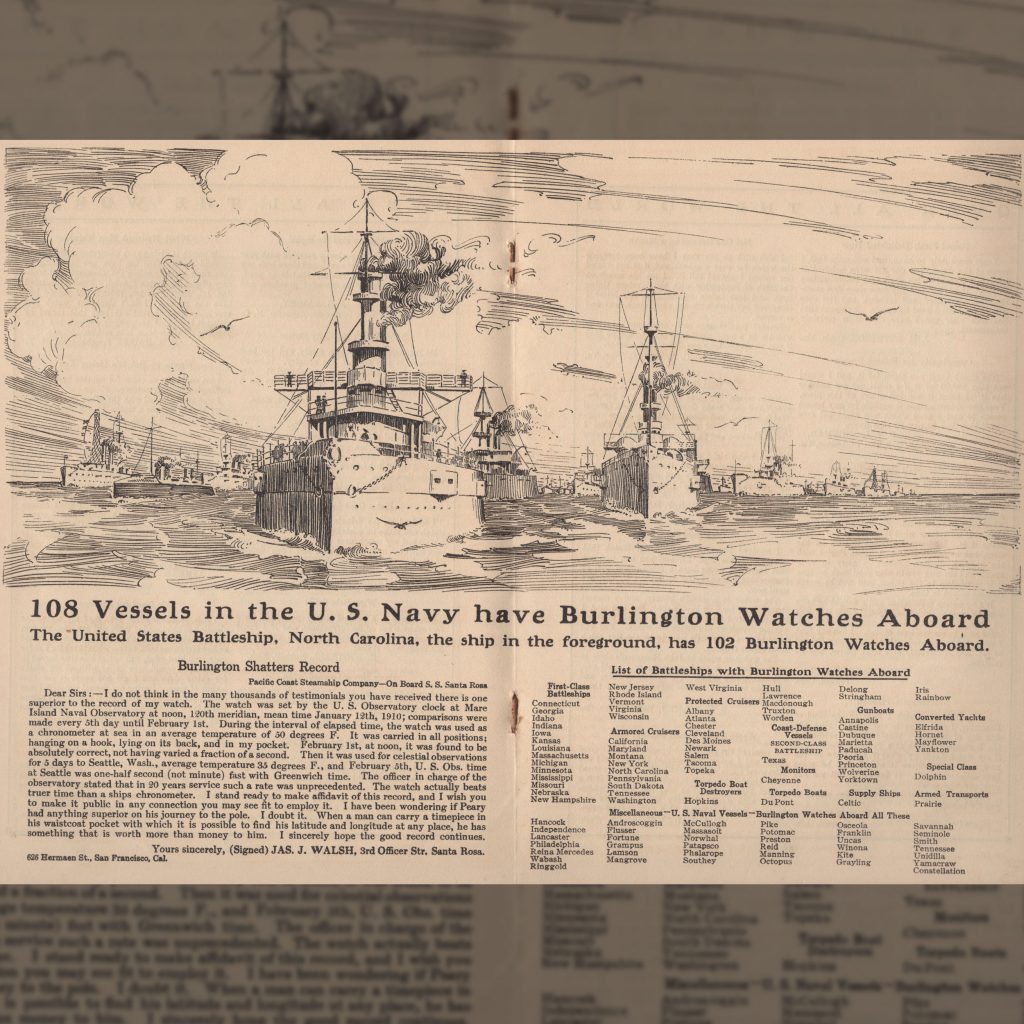 ---
The United States Naval fleet gained national attention after completing the "1908 World's Cruise," showcasing the strength and prowess of the U.S. Navy. As early as 1910, the Burlington Watch Company began leveraging the notoriety of the Naval battleships in a series of advertisements and promotions.
The c.1911 Burlington Watch Catalog included a center spread featuring a grand scene from the 1908 World's Cruise, claiming that "108 Vessels in the U.S. Navy have Burlington Watches Aboard."
Despite not being connected in an official capacity, the company used this promotional strategy for several years as one of the primary methods to convey the importance and dependability of the Burlington watch.