Enamel Watch Dial Commemorating The 1908 World's Cruise, Depicting the USS Connecticut Battleship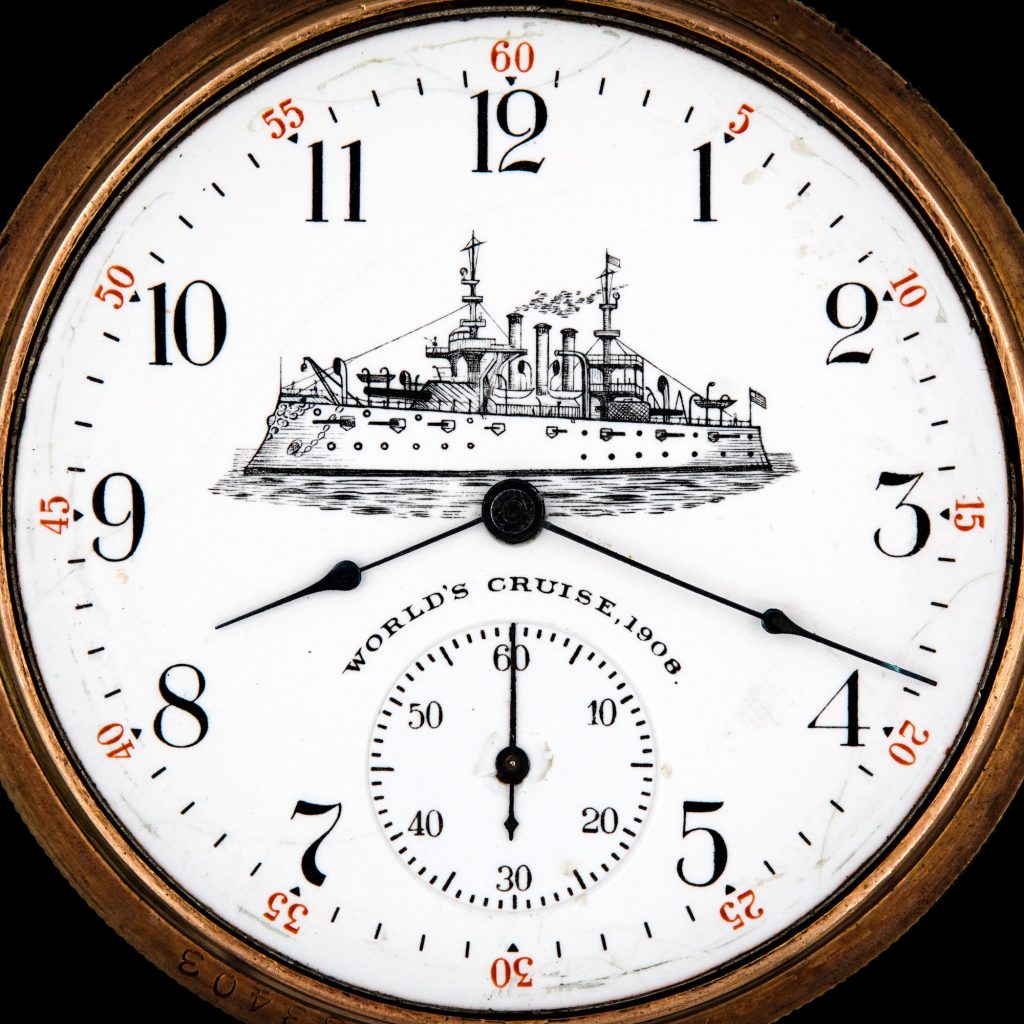 Using newly-developed image transfer techniques, illustrative dials were also produced on occasion to commemorate historical events.
In December 1907, a group of sixteen United States battleships embarked on a voyage around the globe, called the "Wolrd's Cruise." The mission, ordered by President Theodore Roosevelt, was arranged to conduct courtesy visits to various countries and demonstrate the new power of US naval forces following the victory in the Spanish-American War. Each of the sixteen battleships was painted a brilliant white, yielding the nickname, "Great White Fleet".
The successful journey was completed in February 1909, with the fleet arriving safely at Hampton Roads, Virginia.
The USS Connecticut, depicted on the watch dial accompanying this post, served as the flagship for the fleet. Originally commissioned in 1906, the USS Connecticut was considered the most advanced ship in the US Navy at the time.
Following the end of World War I, the USS Connecticut served as a troop transport, returning forces from France back to the United States.