Private Label Trade Names on American Pocket Watches: "Santa Fe Special" Part 13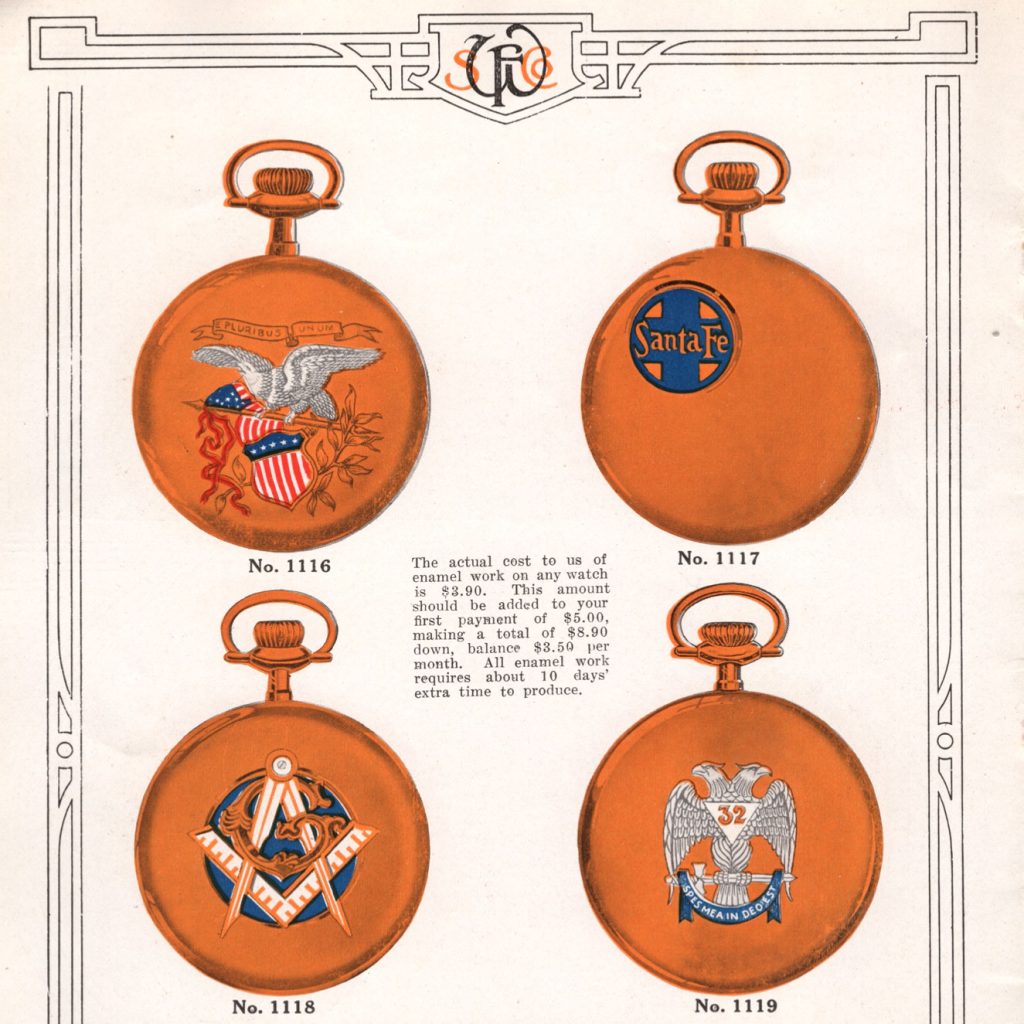 ---
The Santa Fe Watch Company offered various case designs for customers to personalize their Santa Fe Special watch.
The gold-filled cases were guaranteed for twenty-five years, and each case was hand engraved according to the customer's preference. Enamel inlay designs became a specialty for the company, offering vibrant colors to create stunning cases adorned with autographs, monograms, and lodge emblems.
The enameling work required the case to be manufactured from a platinum alloy core to withstand the intense heat to set the enamel. Despite the extra expense and time required, the Santa Fe Watch Company advertised the enameling feature was sold "at cost."
A wide variety of lodge emblems and organization designs were available, ranging from the appropriate "Santa Fe" railroad logo to symbology representing Freemasonry.
Standard engraved, engine-turned, and basic case designs lacking personalization were also available, offered at $39.25 when paired with the open face 21-Jewel Santa Fe Special movement. Watches featuring a custom enameled autograph or monogram were priced as high as $43.15 with the same movement.