Private Label Trade Names on American Pocket Watches: "Santa Fe Special" Part 9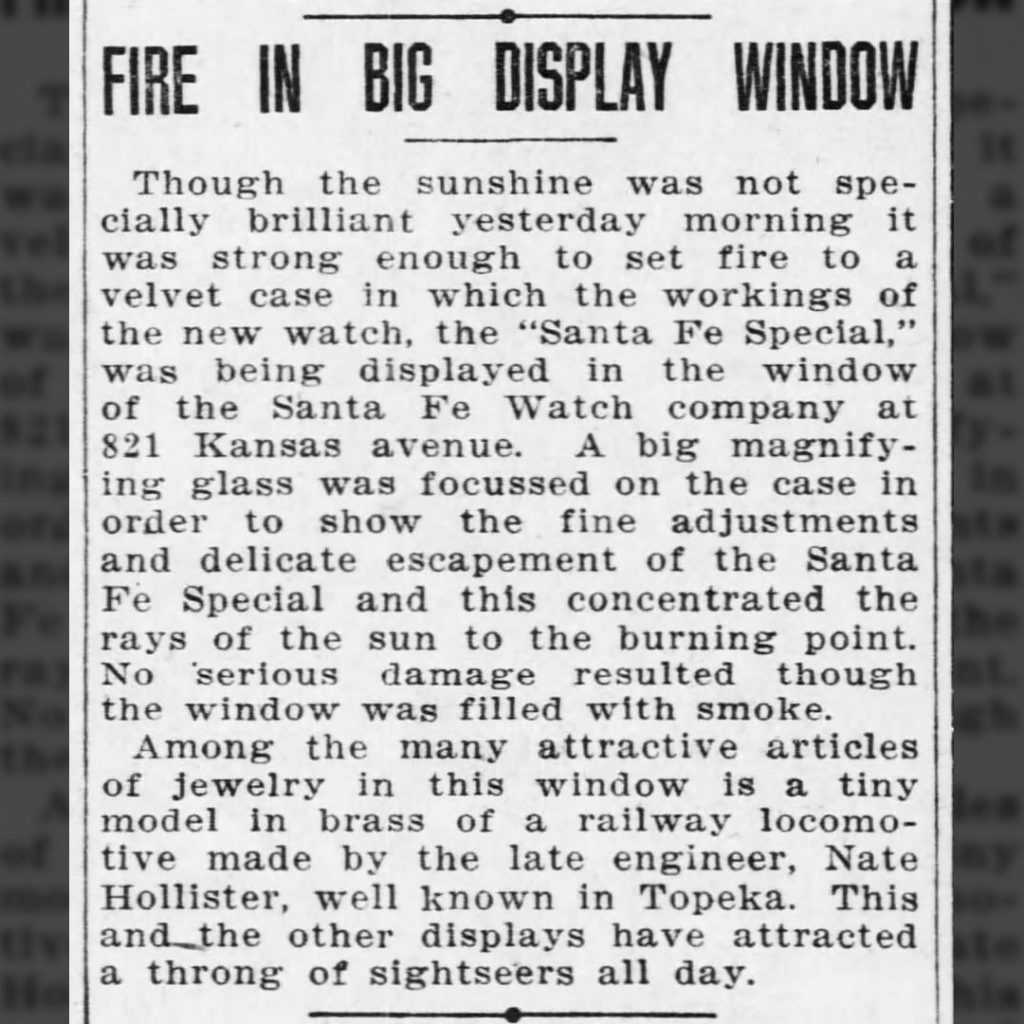 ---
To promote their new "Santa Fe Special" watch, the Santa Fe Watch Company arranged an elaborate display in the store's front window on Kansas Avenue in Topeka.
The stunningly beautiful watch movement was exhibited in a velvet case with a giant magnifying glass so potential customers could gaze at the intricate mechanical features from the sidewalk.
What appeared to be a brilliant way to showcase the new watch almost became a tragic end to the ambitious company.
A day after introducing the Santa Fe Special to the public, in a situation worthy of appearing in a comedy, the giant magnifying glass in the front window focused a beam of sunlight onto the lush velvet surrounding the watch, catching the display on fire.
Fortunately, the fire was extinguished before spreading. However, smoke had filled the front window – likely attracting more attention than the watch.