Hamilton Watch Company Railroad Dial No. 106 and No. 436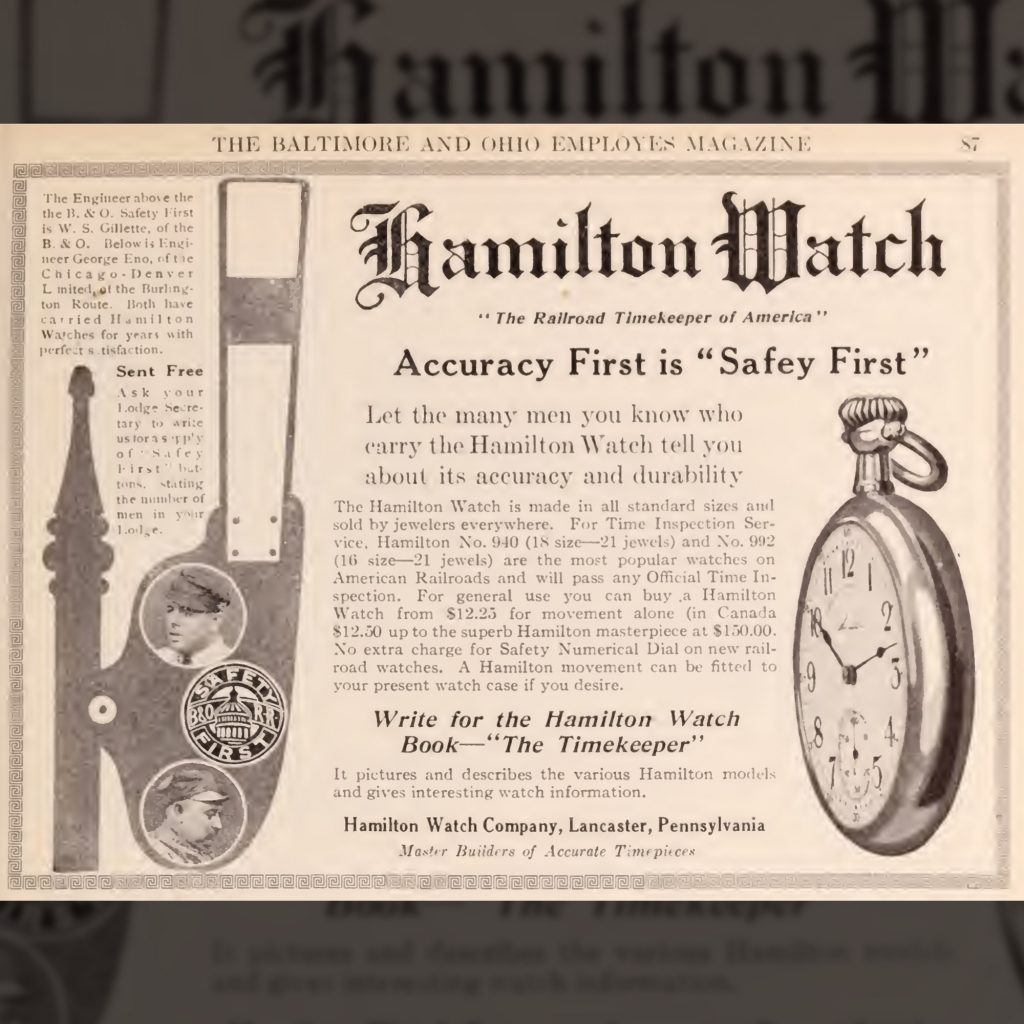 ---
The No. 106 (18-Size) and No. 436 (16-Size) dials were offered as the standard option on railroad watches manufactured by the Hamilton Watch Company during the 1910s.
Even though the No. 258 Montgomery "Safety Numerical Dial" was available at no extra charge, most opted for the standard dial featuring heavy Arabic hour numerals and a simple red five-minute indicator track around the perimeter.
The No. 106 dial is commonly found on the 18-Size Grade 940, while the No. 436 is found on the 16-Size Grade 992. Both dials feature the same design with individual part numbers to distinguish the dial size.
Other grades are also commonly found with this dial, but the 940 and the 992 were heavily advertised for railroad service with the claim they would "pass any Official Time Inspection."