Illinois Watch Company 16-Size Dials (1927 Catalog)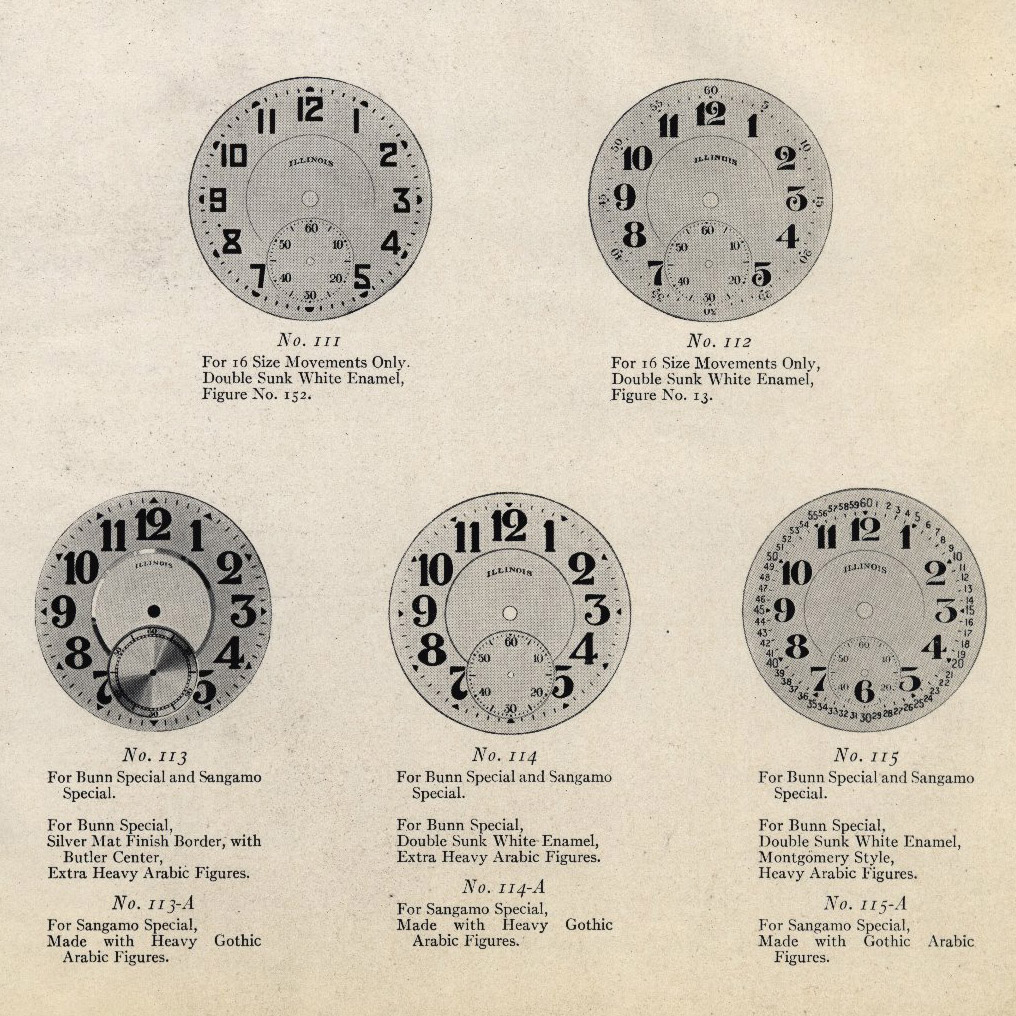 ---
During the 1920s, the market trend favoring metal dials increased even though brilliant white enamel dials still dominated the railroad industry.
This 1927 Illinois Watch Company Dial Catalog illustrates the replacement dials available for the company's two prominent railroad watches – the Bunn Special and the Sangamo Special.
The No. 114 Dial is the iconic dial typically fitted on the 16-Size Bunn Special railroad watches, featuring extra heavy Arabic numerals and bold five-minute arrow indicators.
Despite being prohibited on some railroad lines, the dial design was also available in a silvered metal option with a Butler center (No. 113).
The No. 115 dial features a continuous marginal minute track, a style originally created by time inspector H.S. Montgomery. This dial is generally indicative of a railroad-grade movement.
While the No. 111 and No. 112 dials are sometimes found fitted on Bunn Special movements, these dials were generally reserved for mid-grade watches offered by the company and are not typically considered appropriate for the Bunn Special and Sangamo Special railroad watches.