c.1882 Elgin National Watch Co. Interchangeable Grade 90 with Black Inverse Dial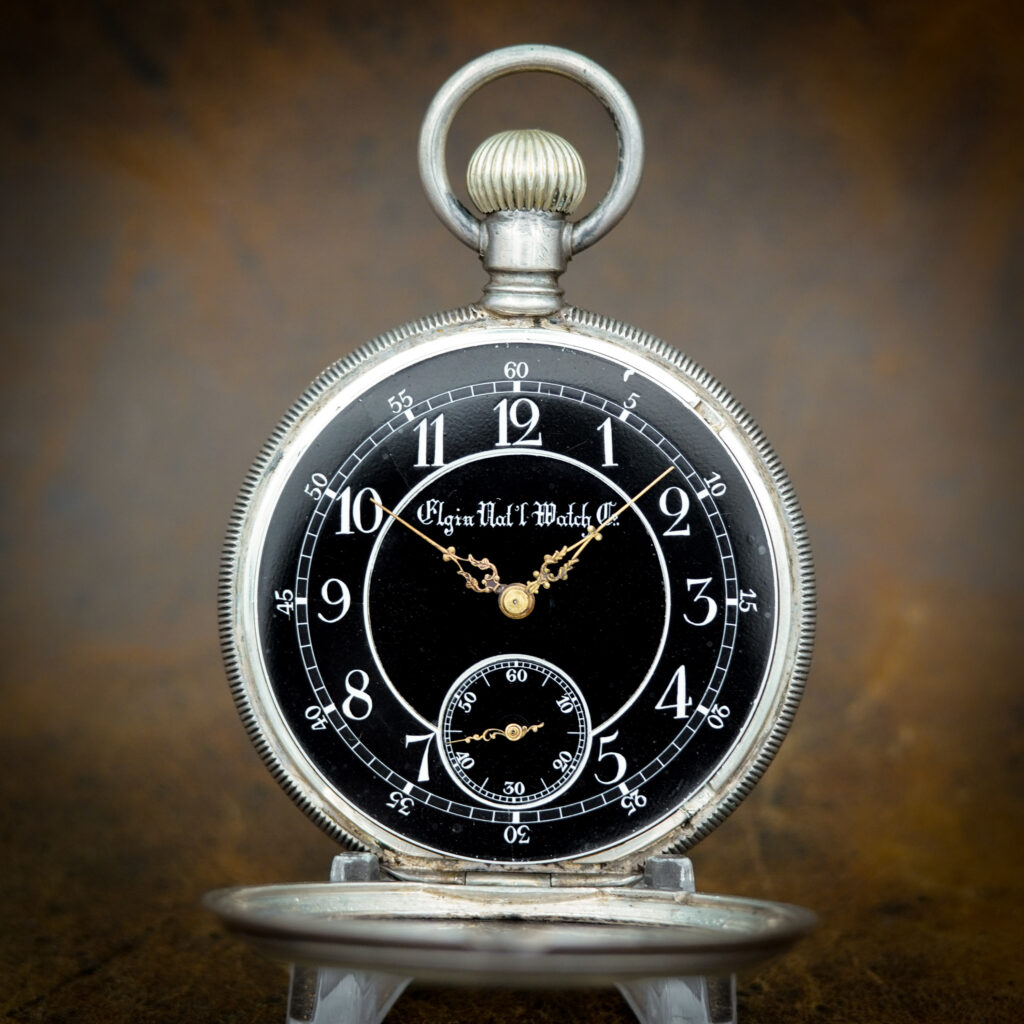 ---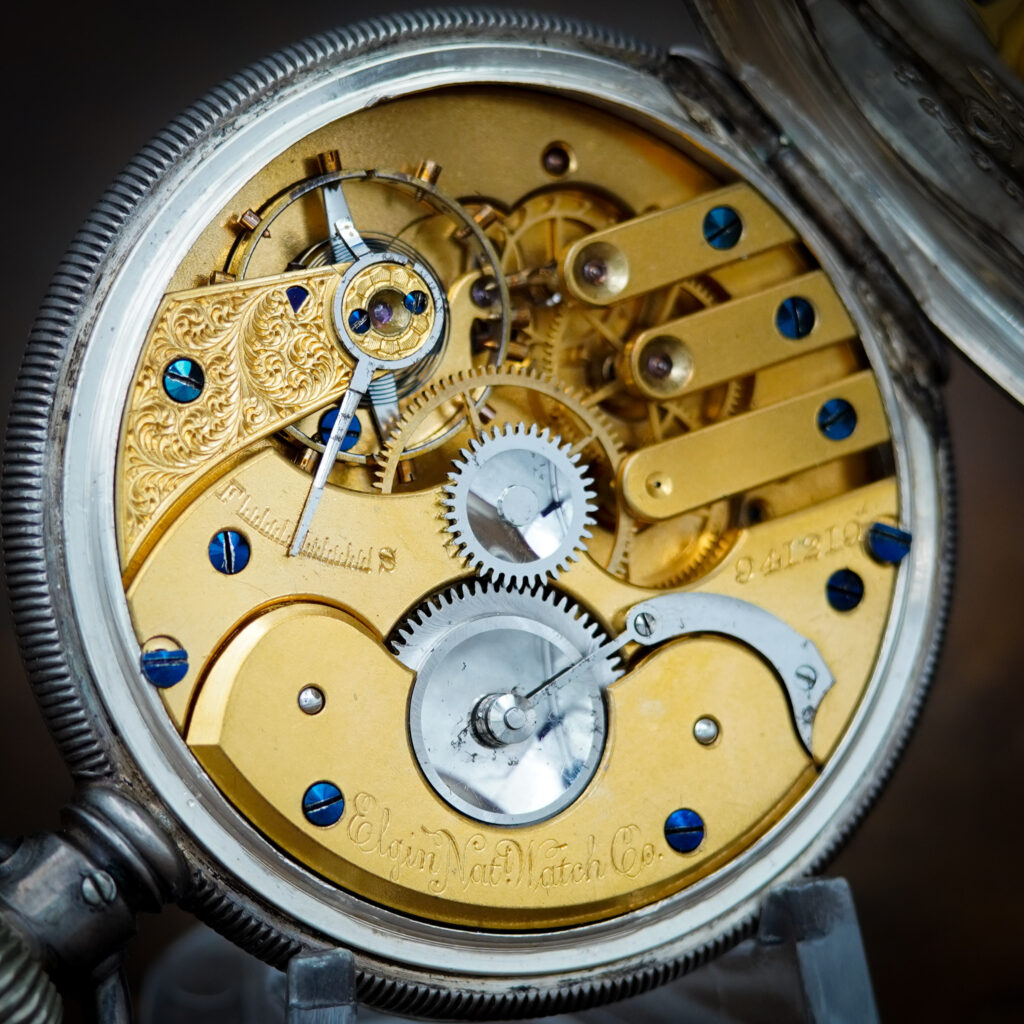 ---
The Elgin factory originally reserved a block of one thousand serial numbers for the production of the 16-Size Model 2 Grade 90 Interchangeable movements. However, evidence supports that production was terminated before the entirety of the block was completed, resulting in an actualized production of approximately 800 movements.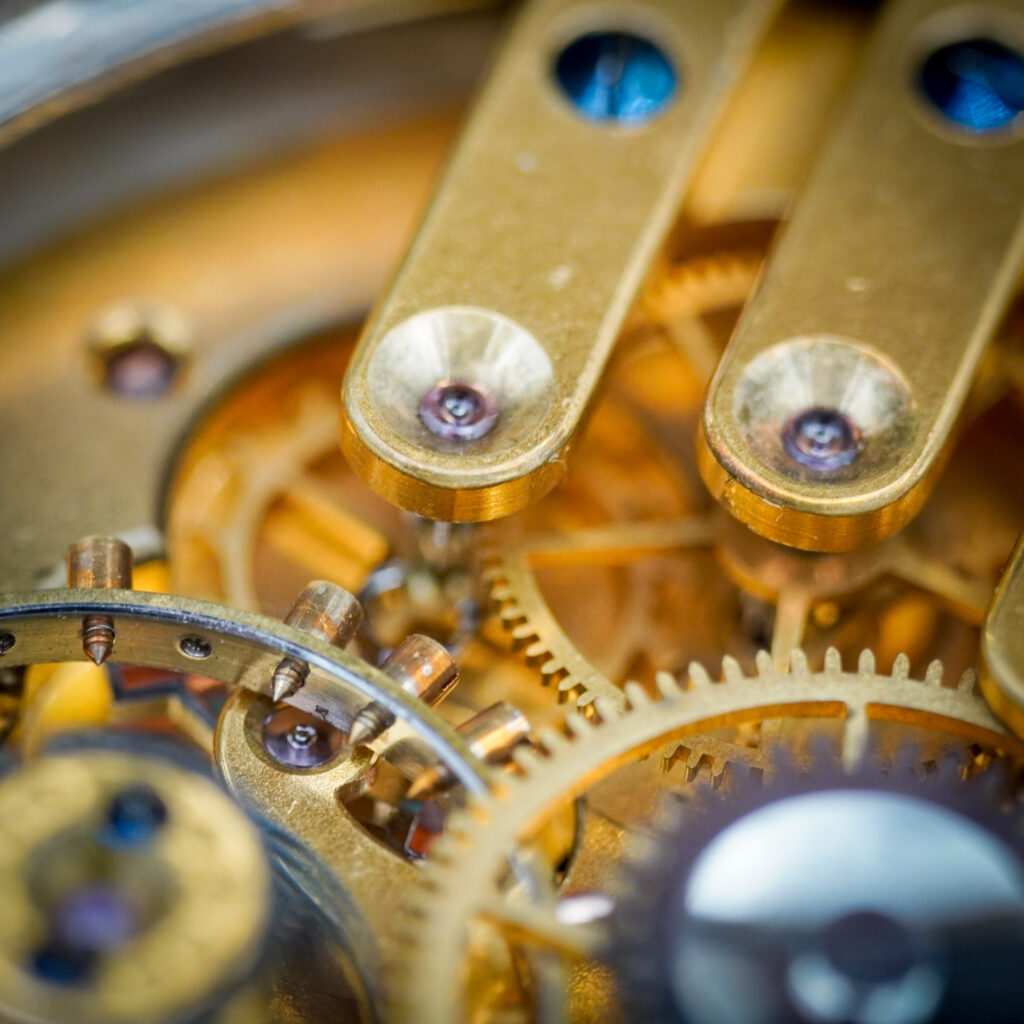 ---
This limited production makes the Grade 90 one of the most uncommon Model 2 grades, second only to the ultra-premium Grade 91, with an estimated total production of 350.
---
The black inverse dial fitted on this watch imposes an additional layer of rarity, especially with the Blackletter style used for "Elgin Nat'l Watch Co." These interchangeable movements were brilliantly designed to be adapted to either open face and hunting configurations simply by changing the location of the winding stem and relevant components under the barrel bridge. As innovative as these models were, they failed to gain wide acceptance in the market. As a result, many of the reserved serial blocks were abandoned early while the existing inventory was liquidated.
---