c.1894 American Waltham Watch Co. Watch with an Odd Fellows Emblematic dial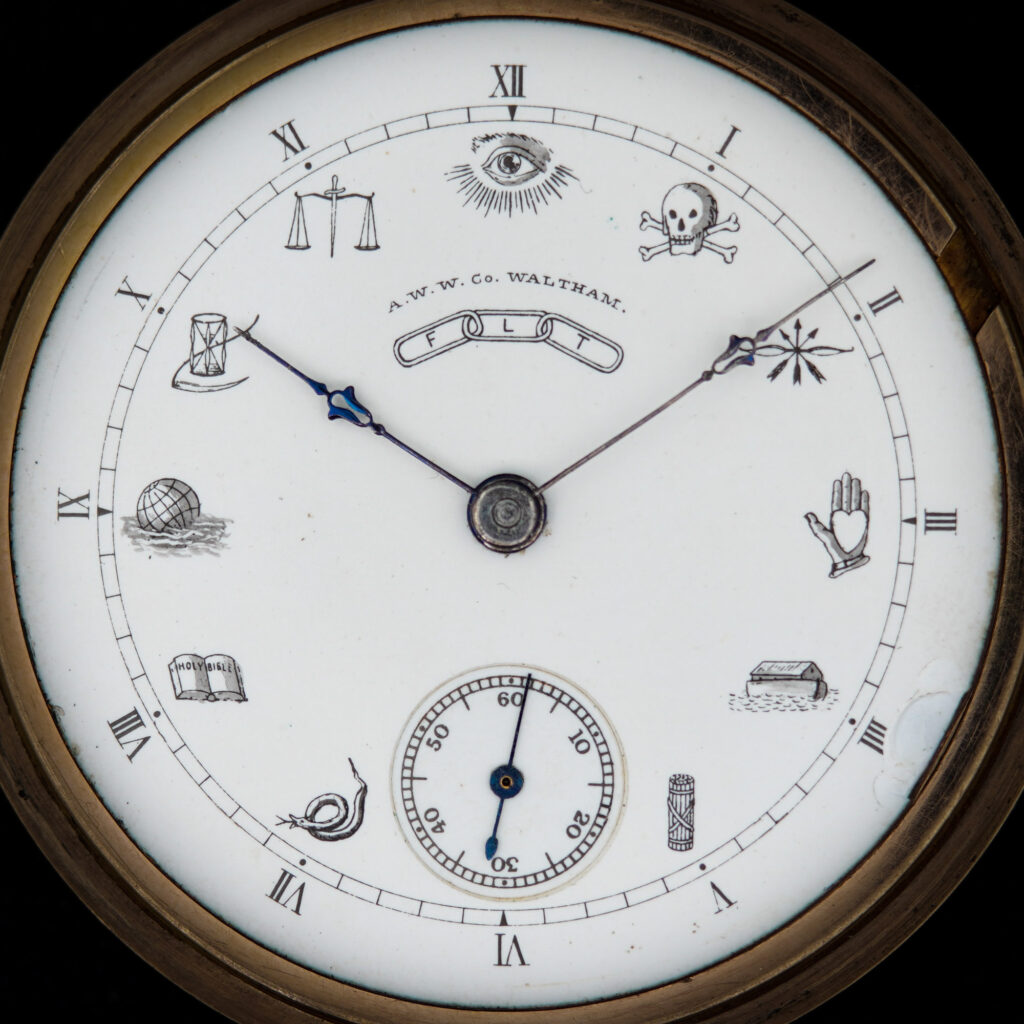 ---
c.1894 American Waltham Watch Co. Watch – 18-Size, Model 1883, 15 Jewels, Gilt Trim, Gold Balance Screws with an Odd Fellows Emblematic dial.
---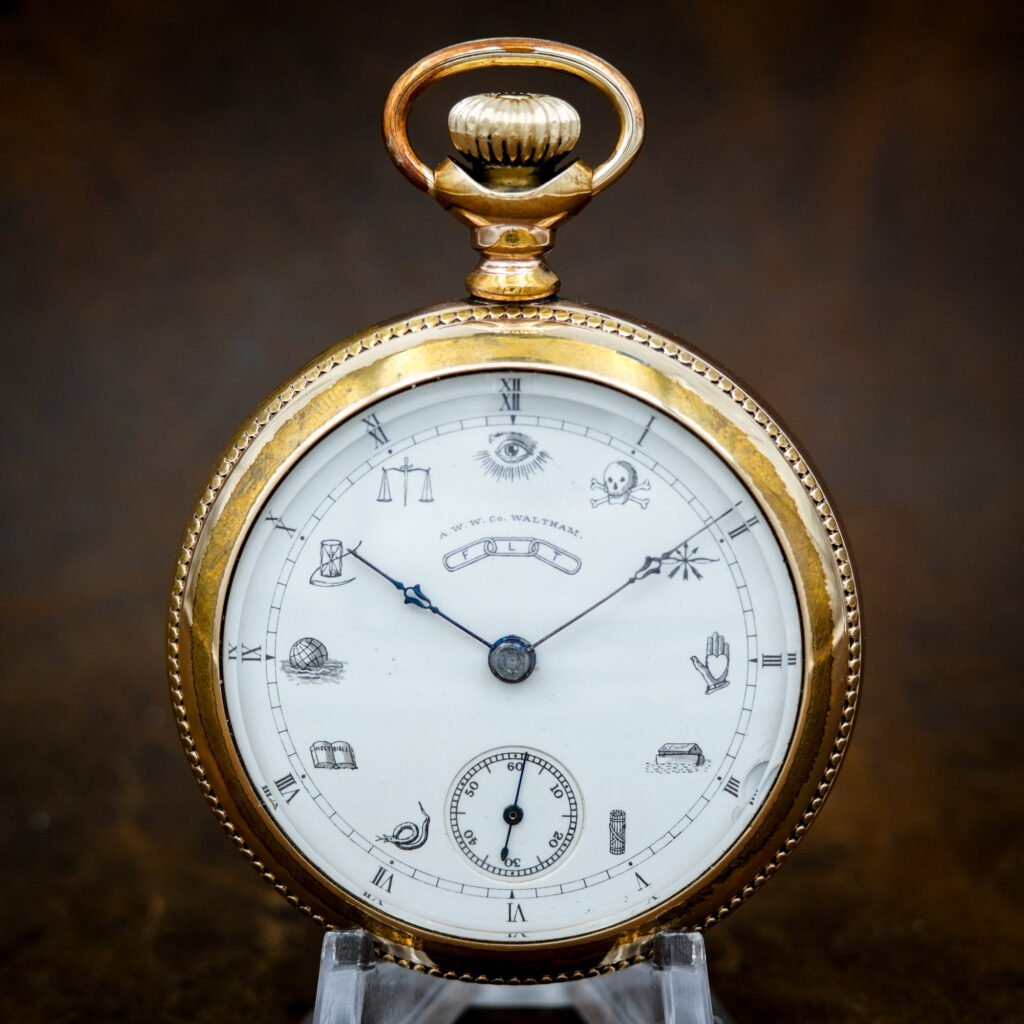 ---
This particular watch is from the second-to-last run of No. 15 movements and features characteristics inconsistent with other No. 15 movements – such as the gilt trim and the Blackletter signing style with gilt inlay on the barrel bridge.
---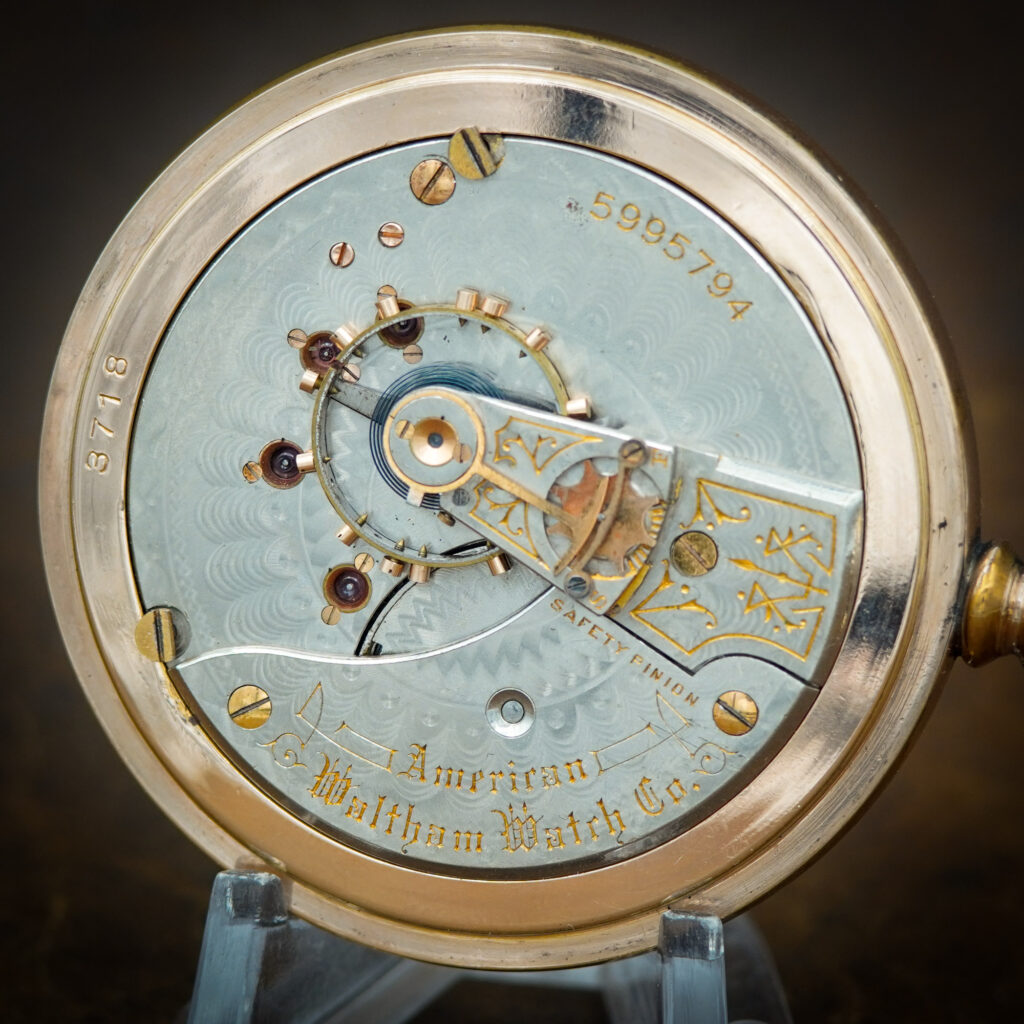 ---
During the time of production, the No. 15 grade was on the verge of being replaced by the No. 87. The #2612 Odd Fellows Emblematic dial appears in the 1916 Waltham Material Catalog, along with various other available designs.
---