Illinois Watch Company Dials: Circular No. 102 Published in May 1927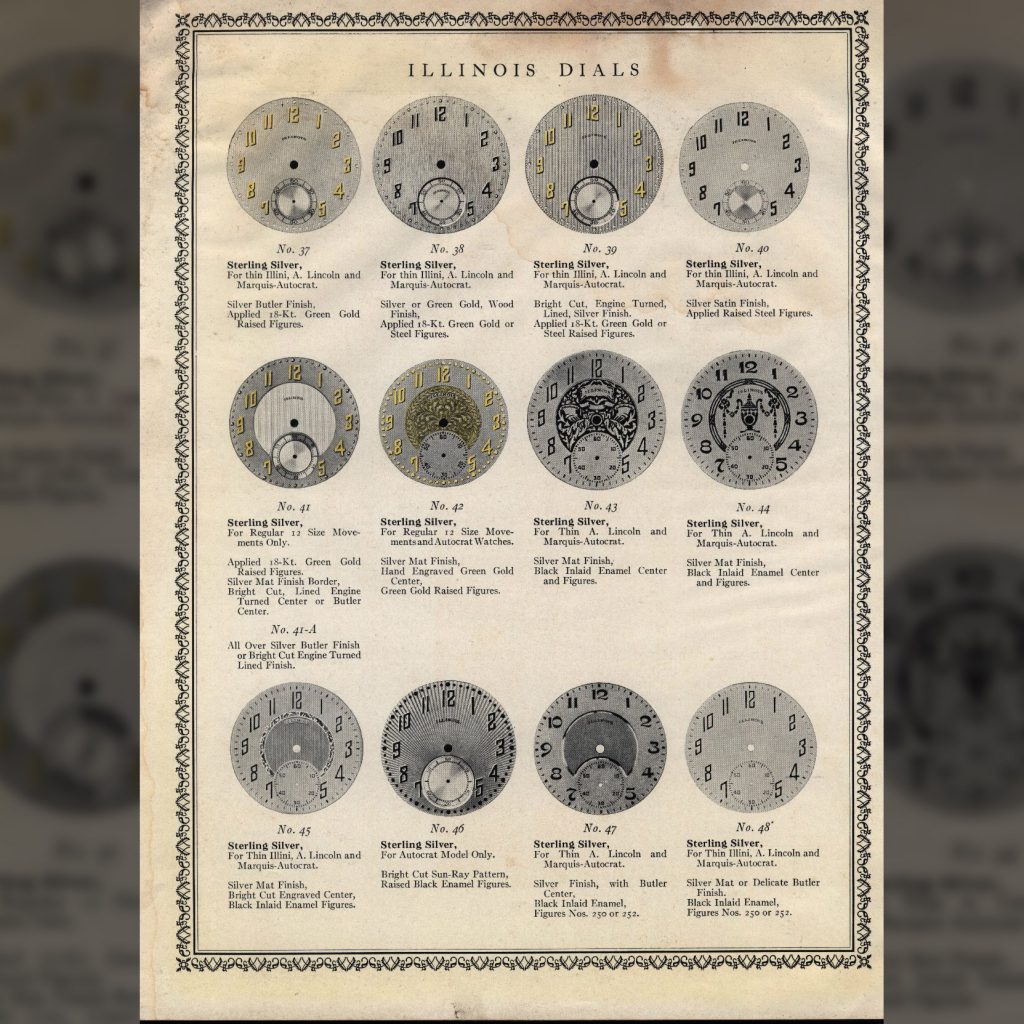 ---
By the 1920s, metal dials were quickly becoming the standard option on the majority of American watches smaller than 16 Size. The art deco designs adorning many of the metal dials became exceedingly popular in the market.
In May 1927, the Illinois Watch Company distributed a circular containing the dials offered by the company at the time. However, trends were changing so rapidly that the introduction states "owing to the frequent changes in styles of metal dials, we cannot accept the return of such dials for exchange or credit."
Enamel dials were sparsely available throughout the 8-page catalog, comprising only a few of the 75+ style options. Prices for the metal dials ranged from $1.00 for basic styles to $10.50 for dials produced with sterling silver while enamel dials were $1.25 to $2.75.
Railroad watches represented one sector of the market where enamel dials still thrived. At the time, many railroads still required white enamel dials with black figures for approval.
The full circular has been digitized by the Pocket Watch Database and is available online.