Keystone Watch Company Celluloid Dial: Flat Metal Reverse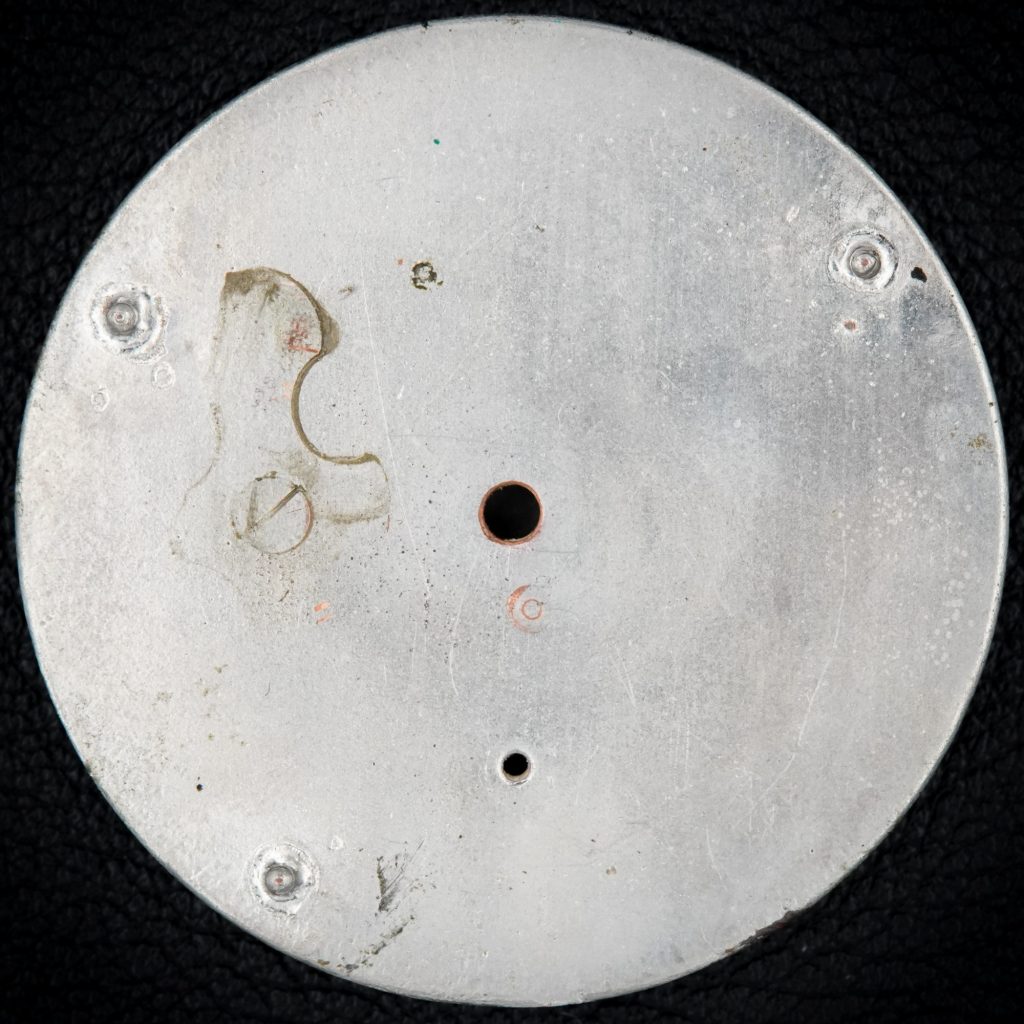 ---
One of the primary claims of distinction in Abraham Bitner's 1881 patent application for his paper dial is the presence of a flat back.
This characteristic differentiated his process from other similar dials manufactured at the time. When his novel celluloid dials were introduced by the Keystone Watch Company in the late 1880s, this flat metal back was implemented again to provide a stable structure for the material.
One benefit to this metal base is that it allowed the dial feet to be rigidly attached to the reverse, providing the ability to mount the dial using identical methods as an enamel dial.