Henry S. Montgomery's "Type II" Safety Dial, c.1920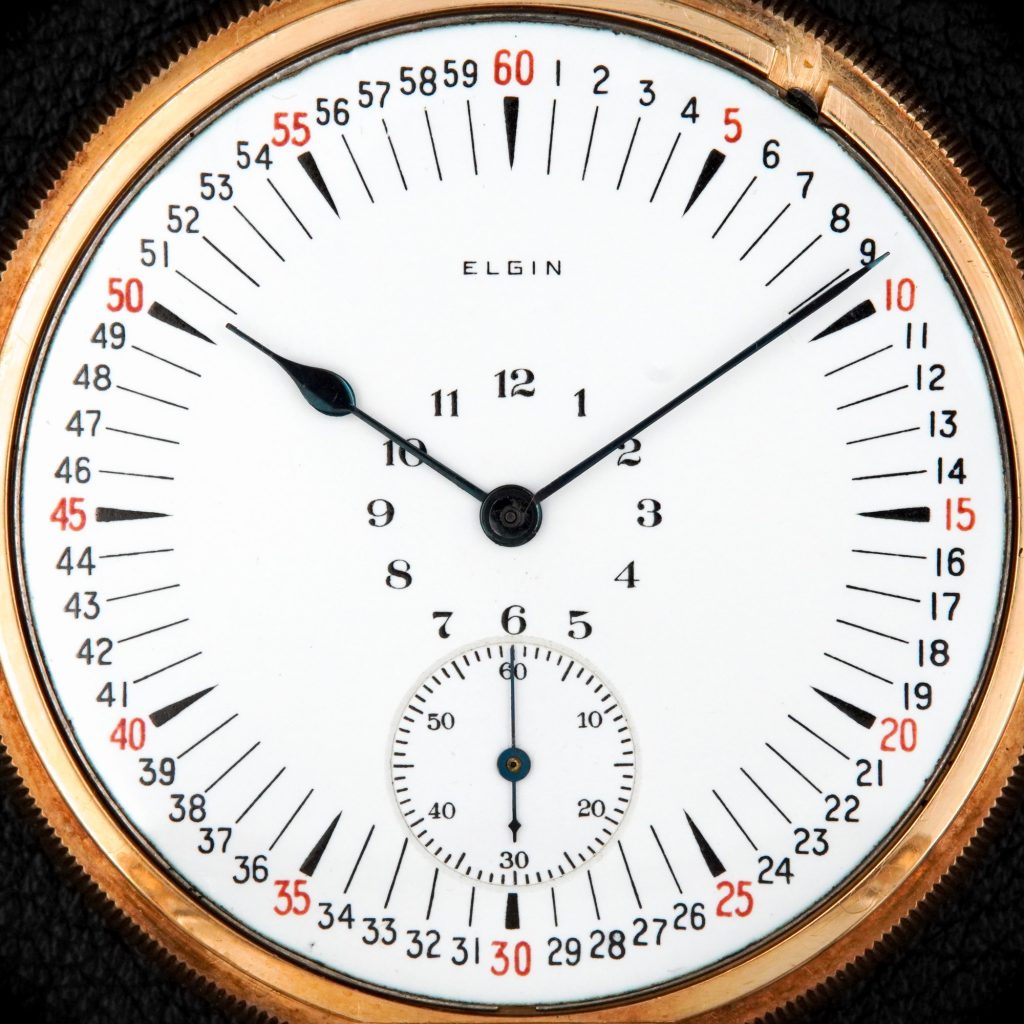 ---
Henry S. Montgomery introduced his new "Safety Dial" design to the market in April 1920 as soon as his patent was granted.
The "Type II" Safety Dial emanates Montgomery's assertion that the minute figures are the most important figures on the watch dial by reducing the size of the hour figures and creating elongated delimiting markers for each minute indicator. The continuous marginal minute figures were retained from his original design, placed around the perimeter of the dial with each five-minute figure contrasting in a vibrant red.
Despite his expectations of wide adoption, Montgomery's second effort was a failure in the market, and only a small number of the "Type II" dials were produced.
---