Henry S. Montgomery Receives a Patent for the "Type II" Montgomery Safety Dial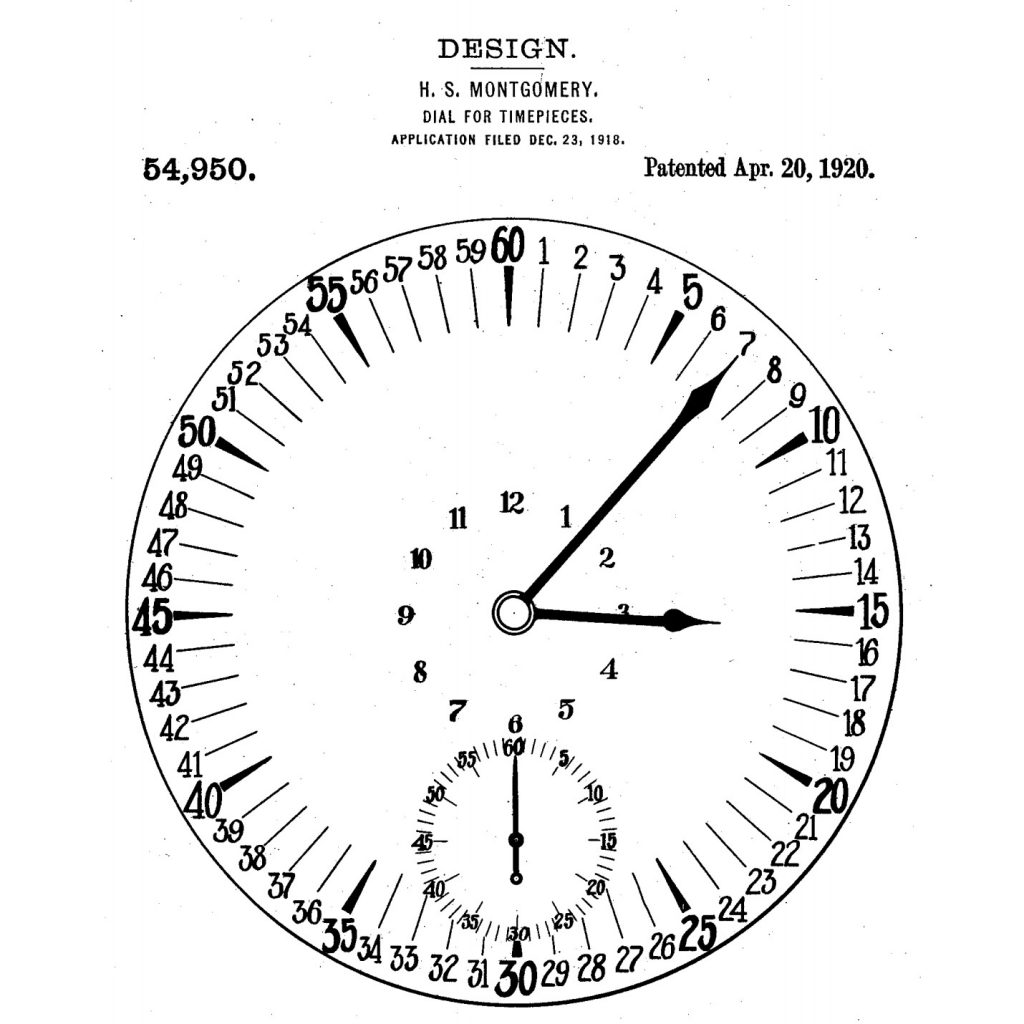 ---
After failing to receive a patent for his 1899 "Safety Dial" design, Henry S. Montgomery became committed to creating a patentable design with his second generation dial.
After several years of development, Montgomery was successful, and a patent for his "Type II" safety dial was issued April 20, 1920. The design was distinguished from his original dial by smaller hour figures and elongated marks delimiting each minute.
After the application was filed in December 1918, Mr. Montgomery eagerly waited over a year to introduce his new dial to the market. As soon as he received confirmation the patent had been awarded, he immediately proceeded with the publication of a large ad in the local newspaper the very next day.
Unfortunately, Montgomery's new design did not receive the same success as his first dial design for a variety of reasons. The novelty of the design also came under attack by a prominent industry leader, causing enough controversy to snuff out the ambitious dial design.