Introduction of Henry S. Montgomery's Second "Safety Dial" (1920 Type II)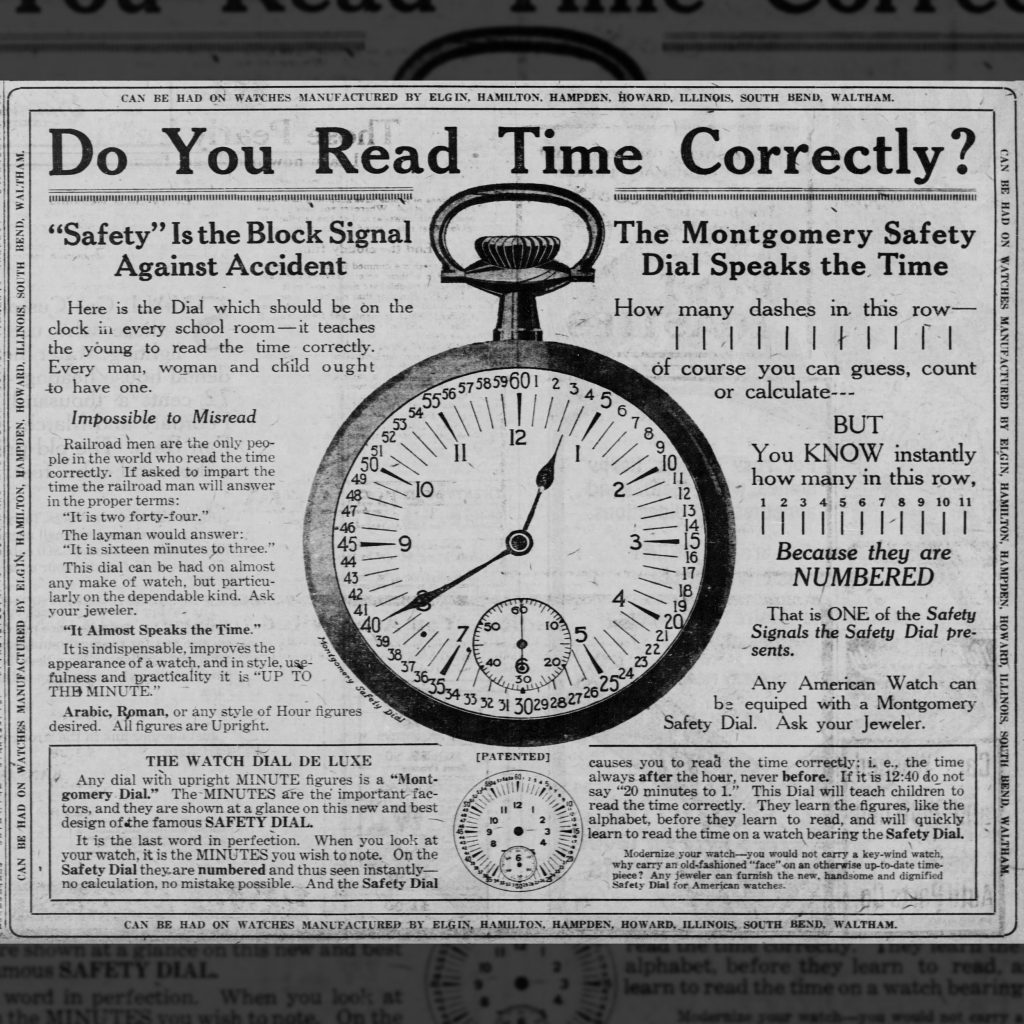 ---
Since the introduction of his first "Safety Dial" on the Santa Fe Railway System in 1899, Henry S. Montgomery emphasized the critical importance of minute figures on watch dials and often criticized the practice of marking hour figures in large bold numerals. He claimed that the misreading of minutes was more common and led to greater danger than misreading of hour figures.
After Montgomery's design was introduced to the broader market in 1910, the dial became a very popular option for watches in railroad service. This success allowed him to form the Montgomery Safety Dial Company.
As sales flourished, Montgomery looked to capitalize on his success by improving his design even further.
In April 1920, Montgomery introduced a new "Safety Dial," characterized by smaller hour figures and elongated marks delimiting each minute. Advertisements claimed that the dial "speaks the time," and that it was "impossible to misread."
Despite the obvious merits of Montgomery's newer design, the dial never received favor in the market with the same fervor as the original Montgomery dial. For this reason, these dials were only produced in very limited quantities.