Hamilton Watch Company Railroad Dial No. 577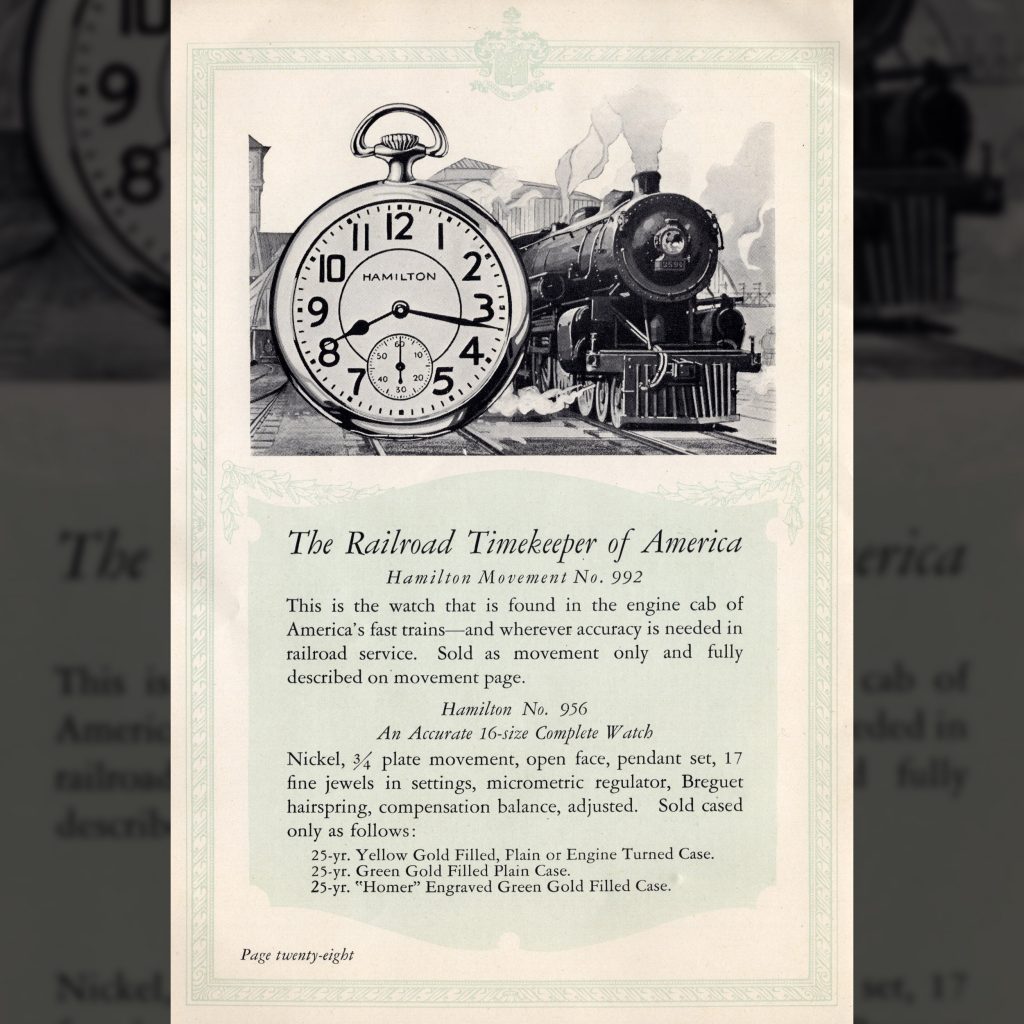 ---
The No. 577 dial was another option available for 16-Size railroad watches offered by the Hamilton Watch Company, starting around 1920.
Typically found furnished on Grade 992 movements, the No. 577 dial represents a departure from the standard serifed numerals common on most dials at the time. The sleek figures exude a modern and contemporary style, accompanied by heavy marginal indicators around the dial's perimeter.
The 992 was specifically advertised with this dial for railroad service during the early 1920s. Since other dial options remained more popular, it is generally more difficult to find examples of the No. 577 during this era than other counterparts.
Eventually, the style evolved into various "Railway Special" dials furnished in later eras.