Illustrative Dials: Enamel Watch Dial Featuring 1909 Packard Model 18 Touring Car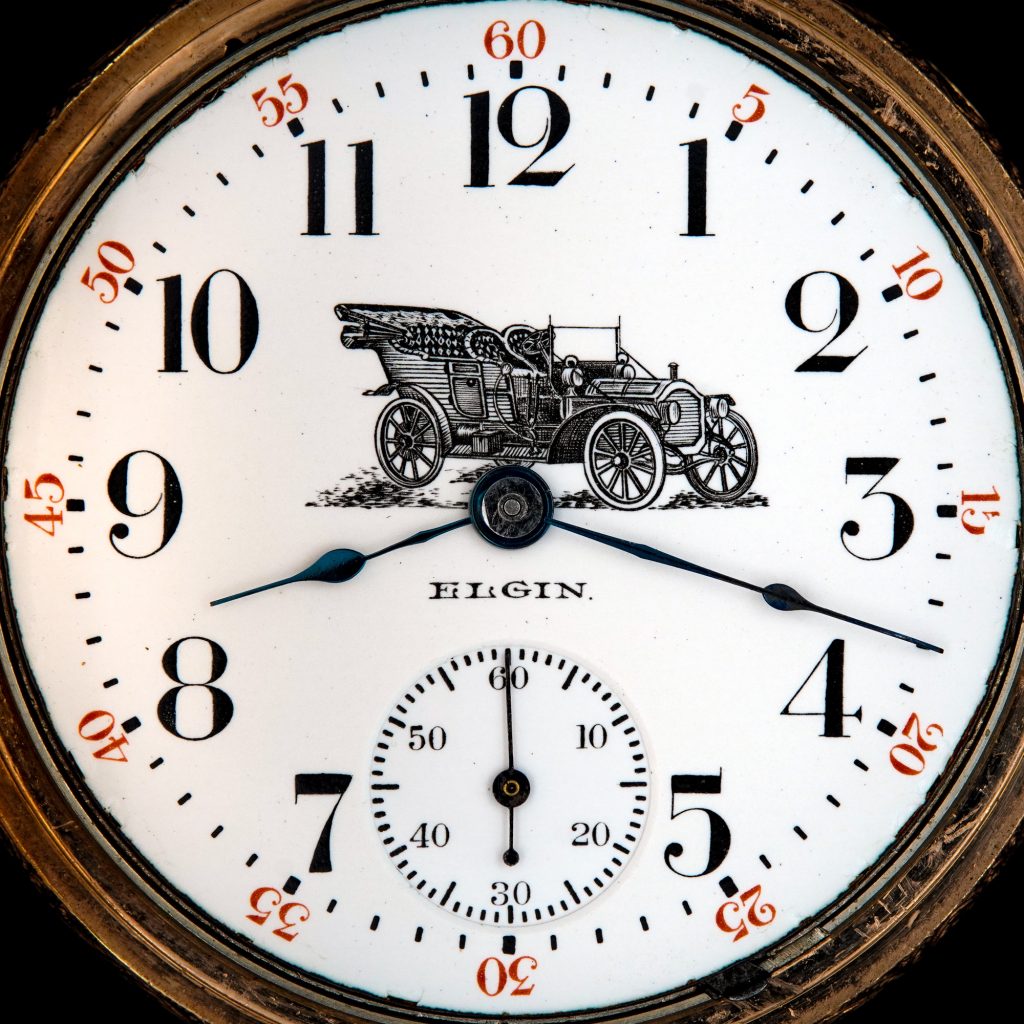 ---
Another fantastic example of illustrative dials applied using image transfer techniques in the early 1900s is this promotional piece featuring a 1909 Packard Model 18 Touring Car.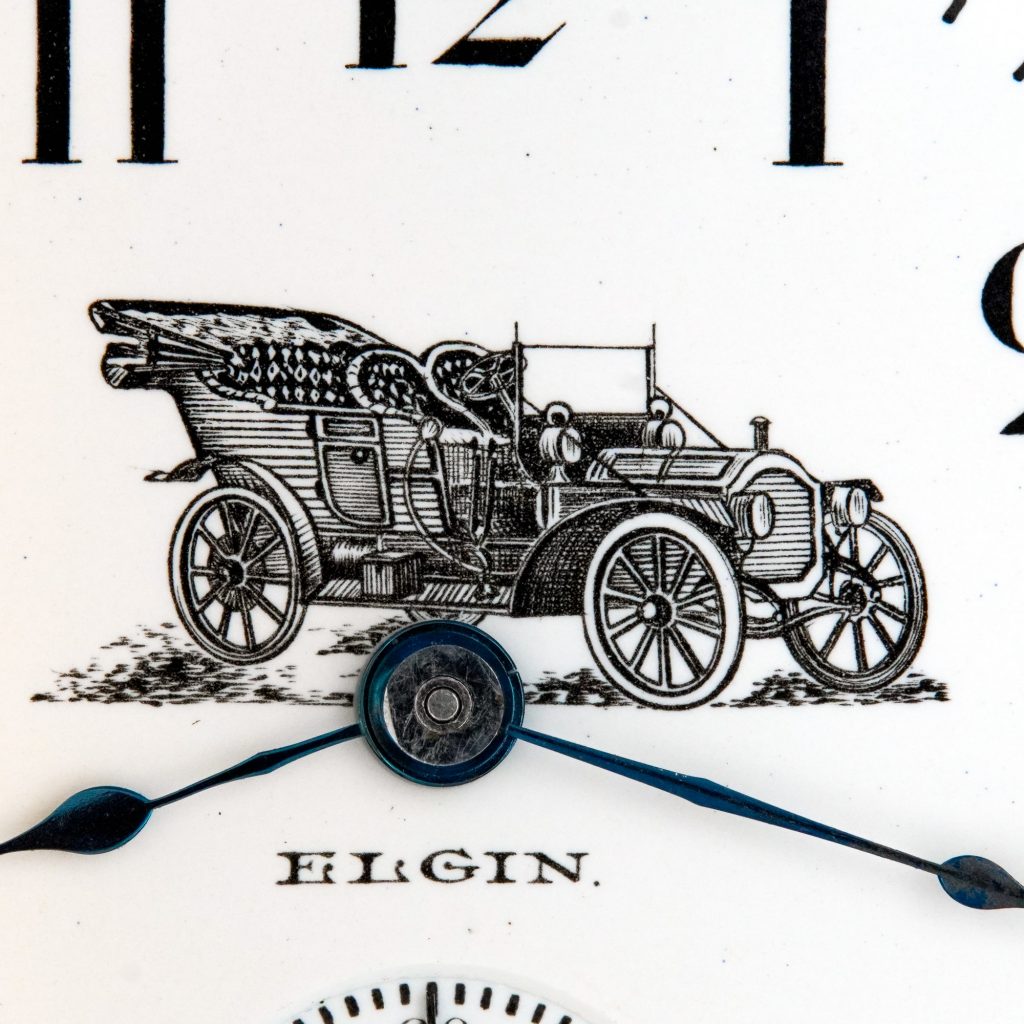 ---
At the time this dial was issued, the young automobile industry was booming, and the Packard Motor Car Company was considered to be one of the leading luxury car manufacturers in America.
Packard automobiles gained a prestigious reputation among the elite class, including European Royalty, celebrities, and politicians. Franklin D. Roosevelt was even known to have gifted Packard limousines on occasion.
Today, the 1909 Packard Model 18 is highly desirable by automobile collectors and typically demands around $125,000 at auction.