Advertising Dials: St. Charles Unsweetened Cream Watch Dial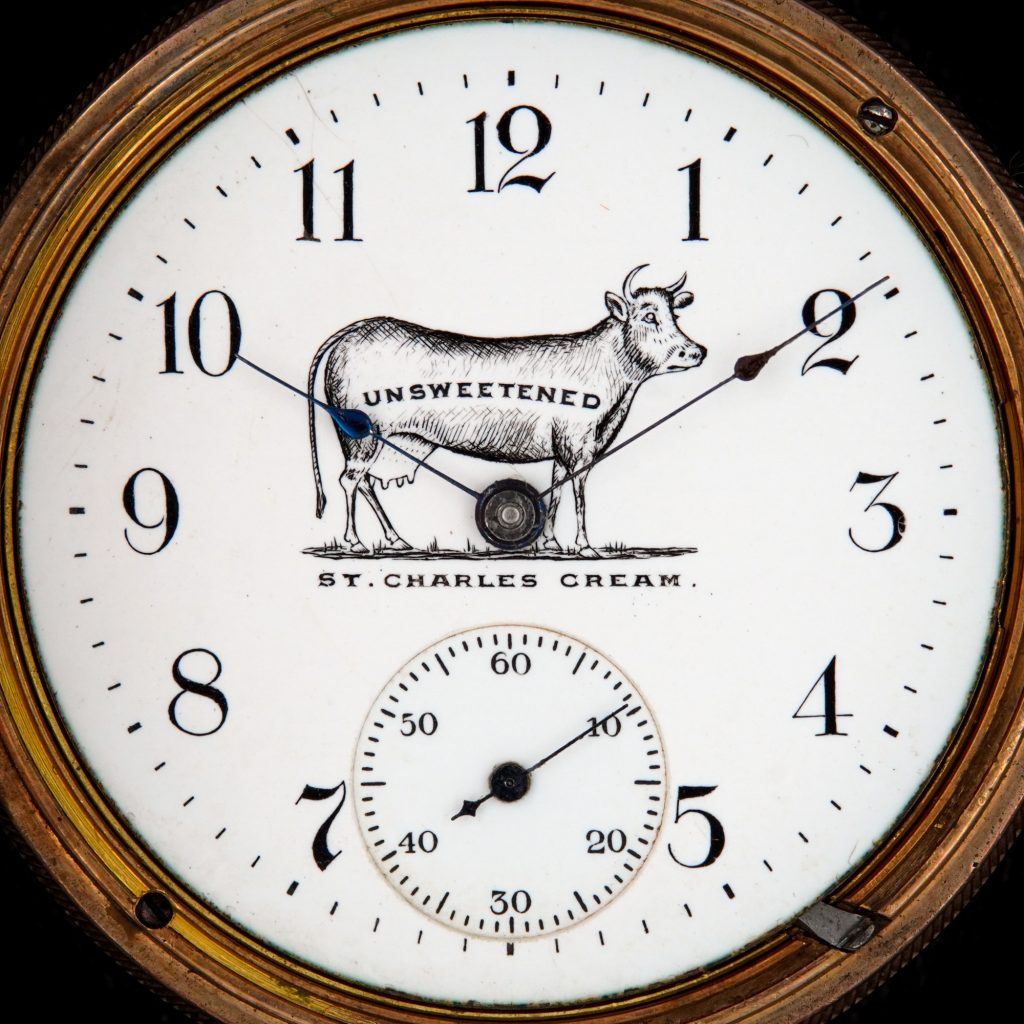 ---
The advancement of transfer techniques for marking dials in the late 19th century provided new opportunities for mass-producing elaborate and illustrative dials. Since dials no longer required tedious hand-painting, creative designs could be applied efficiently and effectively.
Many companies took advantage of the new technology to commission branded dials to use for promotions and marketing.
The dial accompanying this post, featuring a steel engraving of a cow, was created to advertise St. Charles Unsweetened Cream around the turn of the century.