People of Horology: The South Bend Watch Company Women, c.1915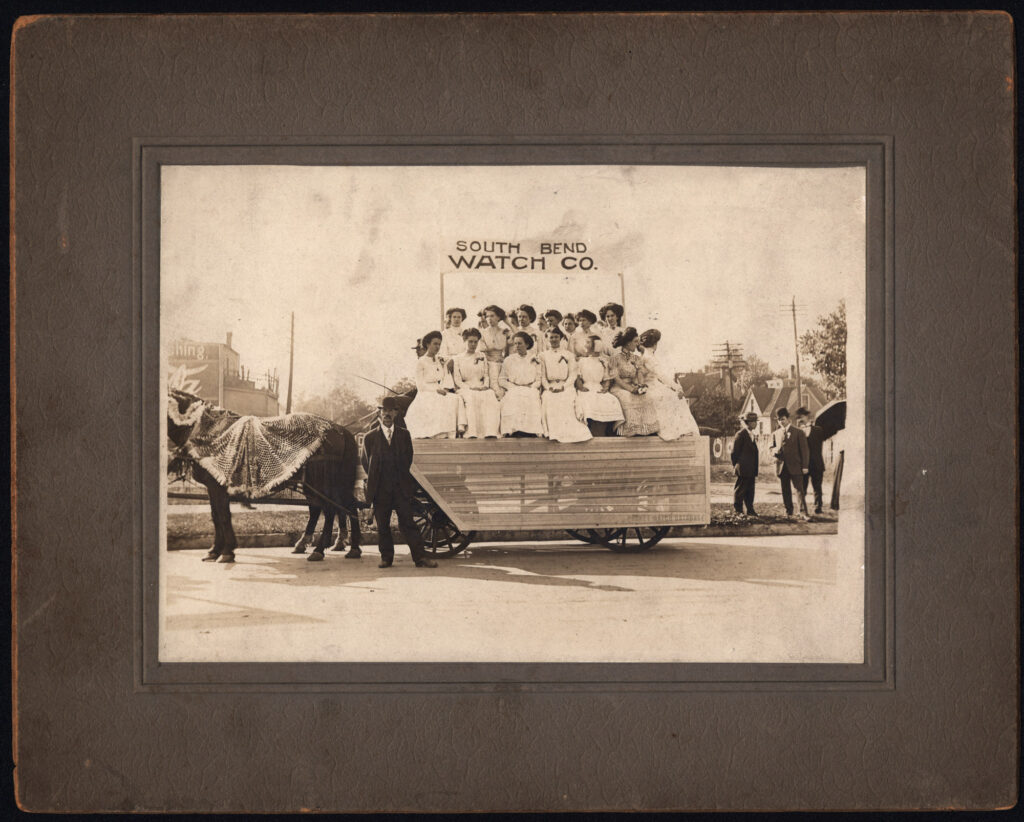 ---
Watch companies often employed women to work in the factories. Smaller fingers were ideal for fine work like dial painting and movement assembly. The environment offered in the watch factory was also more appealing than factory work presented in other industries. Despite unequal wages, positions at the watch factories provided an excellent opportunity for young women that wished to work outside the home. Some factories even managed social clubs for the women workers, organizing events and outings.
This original photo shows a group of women workers from the South Bend Watch Company. The exact circumstances of the scene are unknown, but it appears to be the preparation of a city parade through the streets of South Bend, Indiana, around 1915.
If you look closely to the left, an original Coca-Cola advertisement can be seen on the side of the building.