The Adams & Perry Lancaster Watch: Perry's Patented Stem-Wind and Pendant-Set Mechanism
In addition to his elegant watch plate design, Edwin H. Perry received a patent for his stem-winding and setting mechanism on May 30, 1871. This mechanism was implemented when the Adams & Perry movements were introduced to the market.
---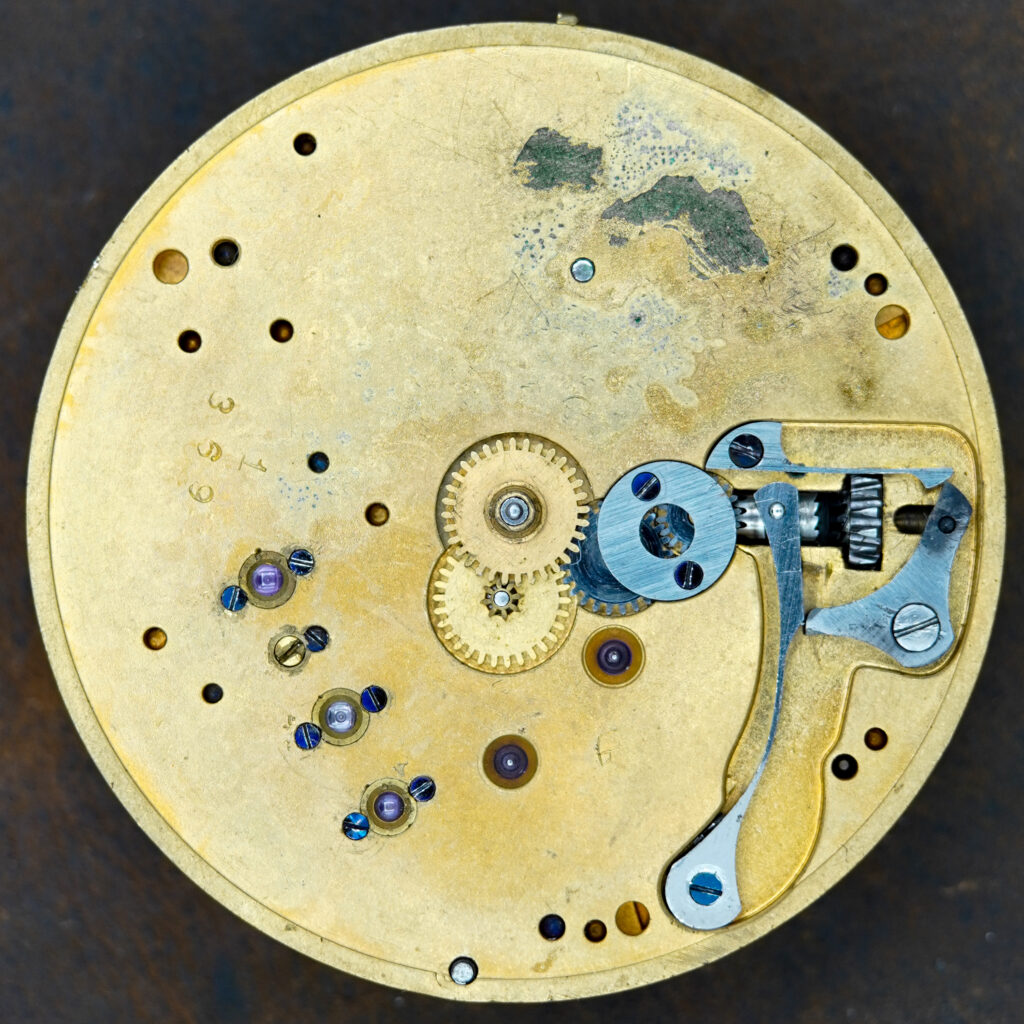 ---
At the time, most of the stem-winding and setting mechanisms in the United States were activated by a lever or pin, often protruding outside the case's exterior. In contrast, Perry's invention was activated by pulling out the pendant using the crown until the setting mechanism was engaged. However, by the time Perry's design was implemented into production in the mid-1870s, the integrated pendant-set concept was not as novel as when the design was patented.
---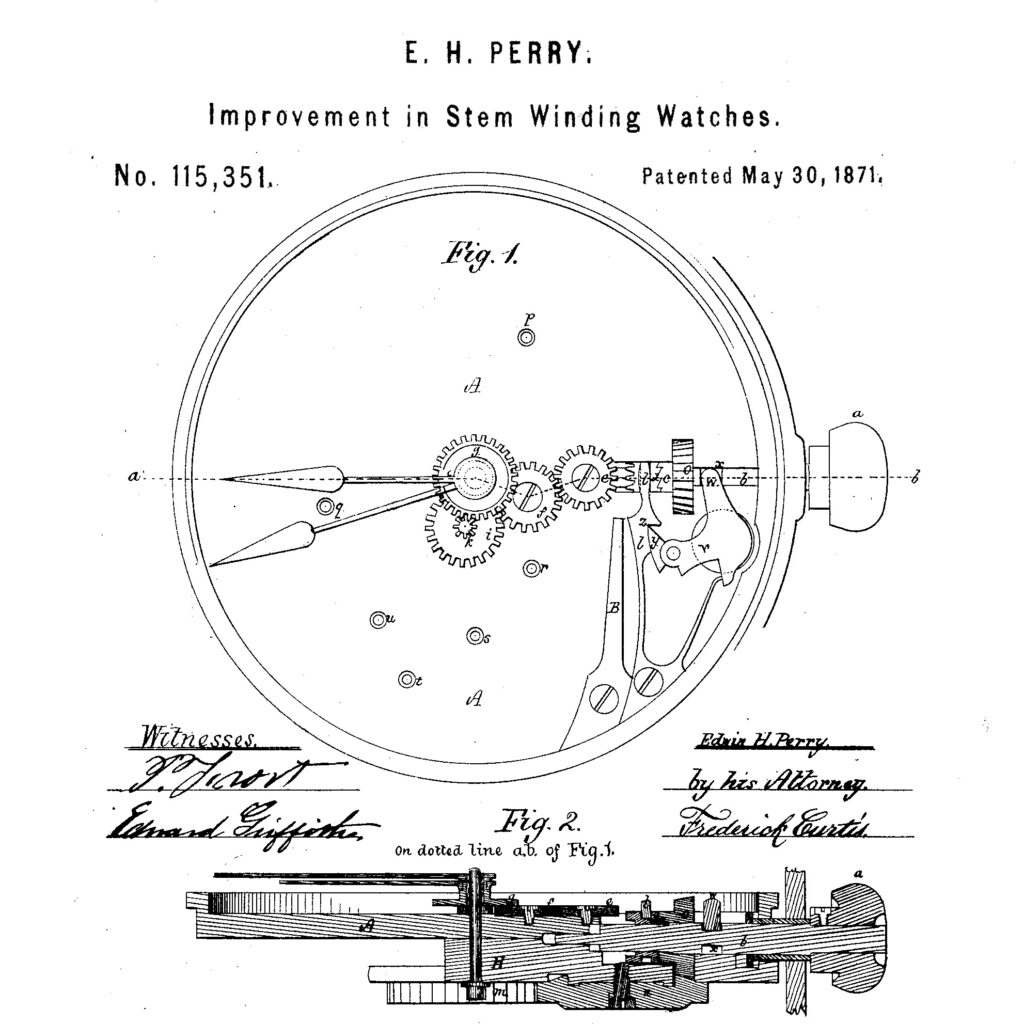 ---
Perry describes his improvements in the patent application:
"The nature of my present improvements consists, first, in the combination, with the winding spindle or arbor, its clutch, and the shipper which actuates the latter, of a toggle-jointed lever, so situated that its rigid arm takes into a peripheral channel cut in said spindle, which its swiveled arm or toggle takes into a notch formed in a spring shipping-lever, which in turn takes into the above-named clutch, which connects with the intermediate pinion, constituting a portion of the hand-setting mechanism of the watch-movement, the spring shipping-lever serving in itself to maintain the clutch in connection with the winding mechanism, while the toggle-jointed lever, in its turn, effects the shipping or reversal of such shipper, substantially as hereinafter stated; the advantages of this toggle-jointed lever being that, while it is a powerful means of effection the said reversal of the shipper and of maintaining it in position after reversal, it is easily operated by the spindle, the whole being as hereinafter explained." U.S. Patent #115351
---
The underlying principles of this design were utilized in pendant-set movements manufactured in American watch factories for decades. However, once the Adams & Perry company reorganized to form the Lancaster Watch Company, Perry's pendant-set mechanism was abandoned, and movements were produced with either a key-wind/key-set or stem-wind/lever-set configuration.