c.1887 Keystone Watch Co. Patent "Dust Proof" Watch – 18-Size, Gilt-Damaskeened Plates, 10 Jewels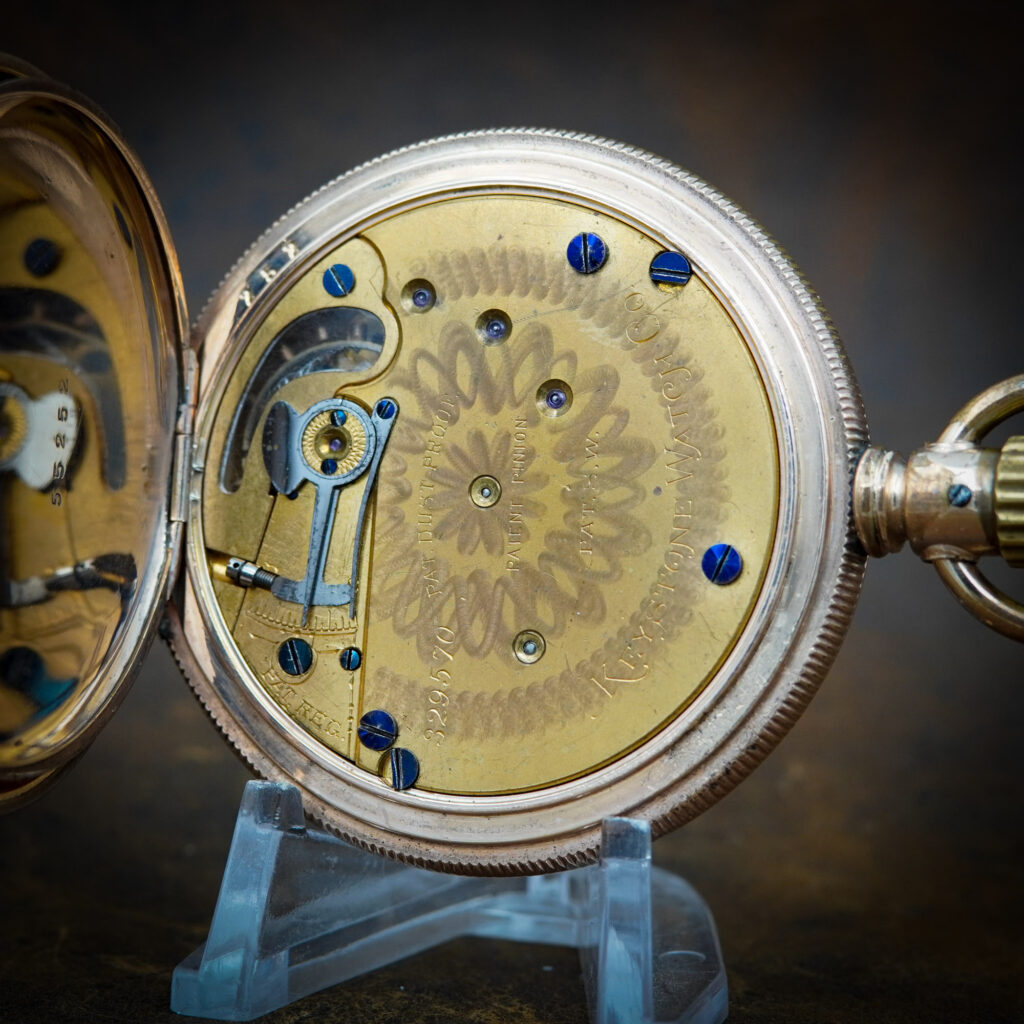 ---
c.1887 Keystone Watch Co. Patent "Dust Proof" Watch – 18-Size, Gilt-Damaskeened Plates, 10 Jewels, ETP ~7,400. In addition to Abraham Bitner's Patent Micrometric Regulator, this watch features many other patents issued to Bitner during his leadership at the Keystone factory.
---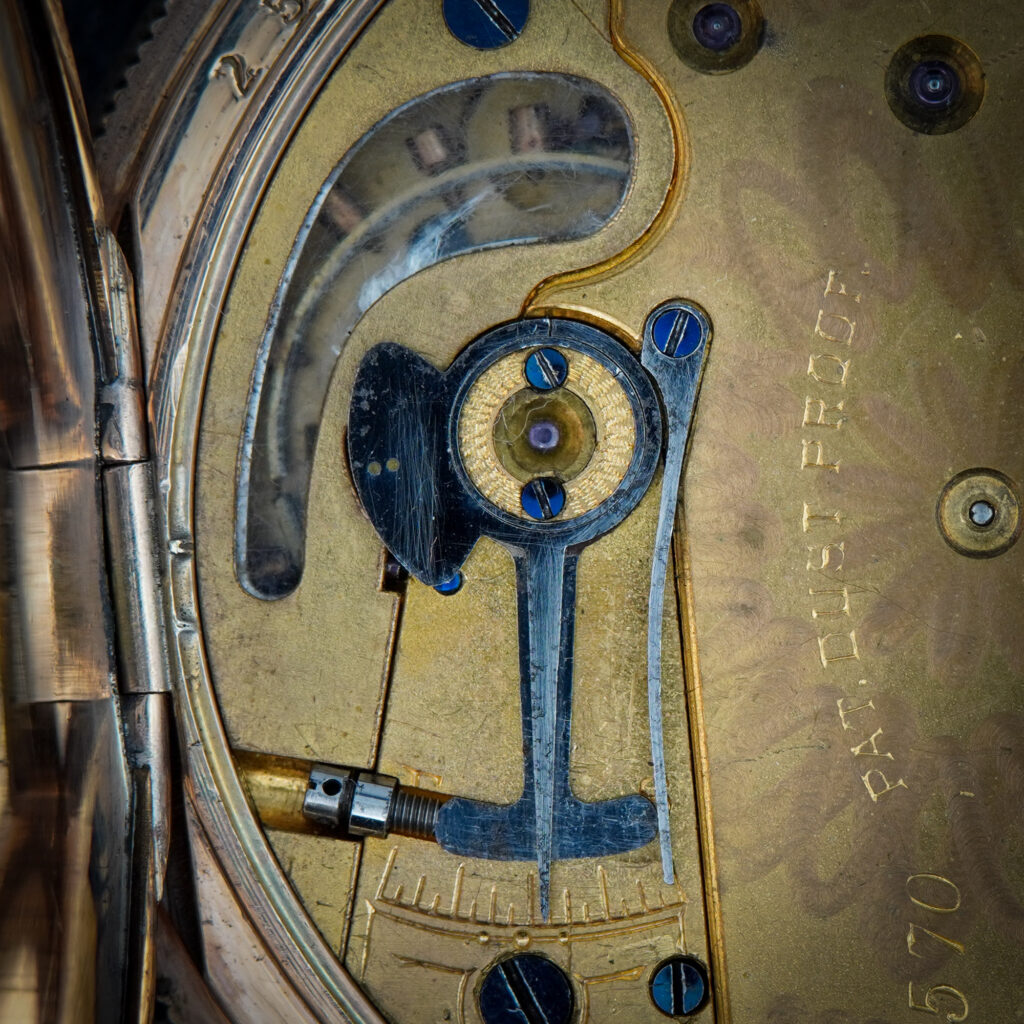 ---
The prominent "Dust-Proof" feature was accomplished with a windowed attachment covering the balance wheel – essentially "sealing" the mechanics of the watch from outside debris.
---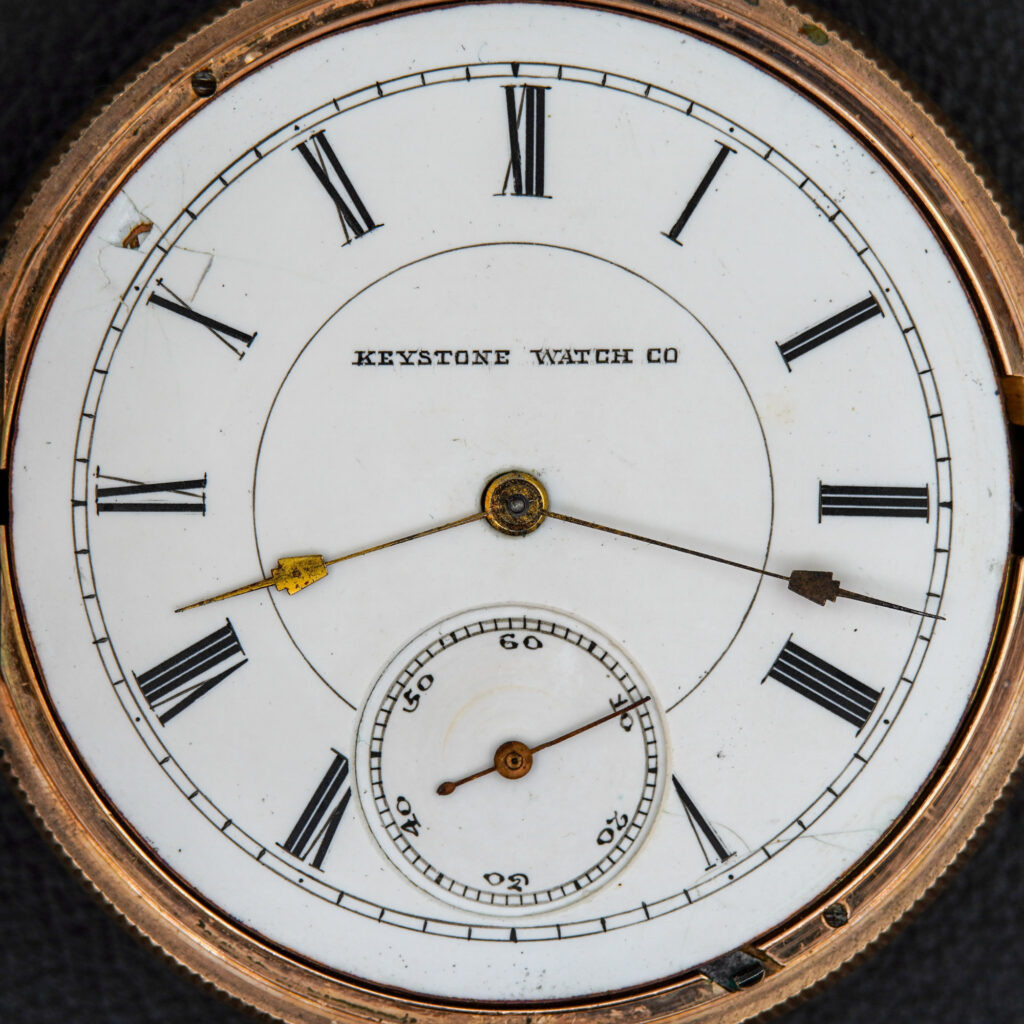 ---
This watch is correctly fitted with "Keystone" shape gilt hands and is housed in a gold-filled case manufactured at the Essex Watch Case Company using the "Standard" name and trademark.
---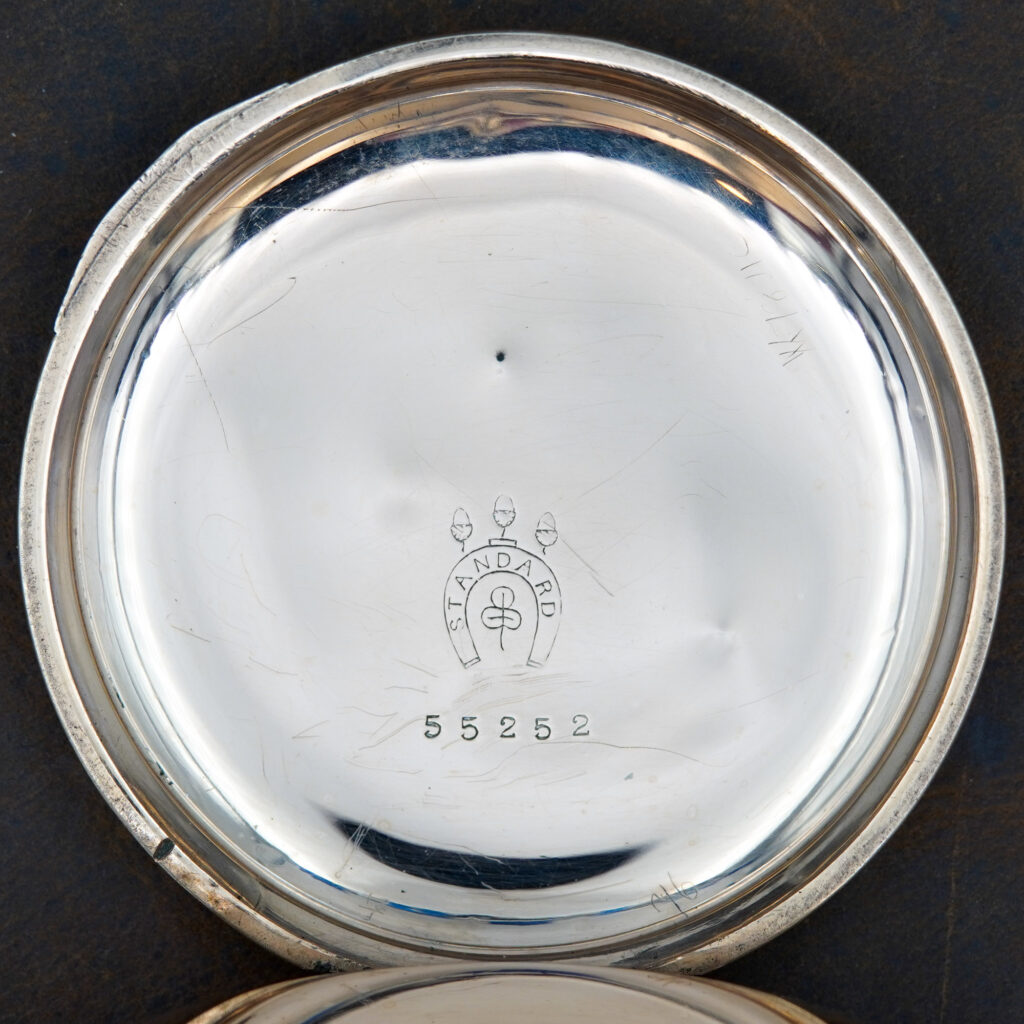 ---
In the late 1880s, the Atkinson Bros. company sold these as complete watches via various schemes, including the formation of watch clubs in major cities across the United States.
---