The Duff & Sollace Dial Company from Thomaston, Connecticut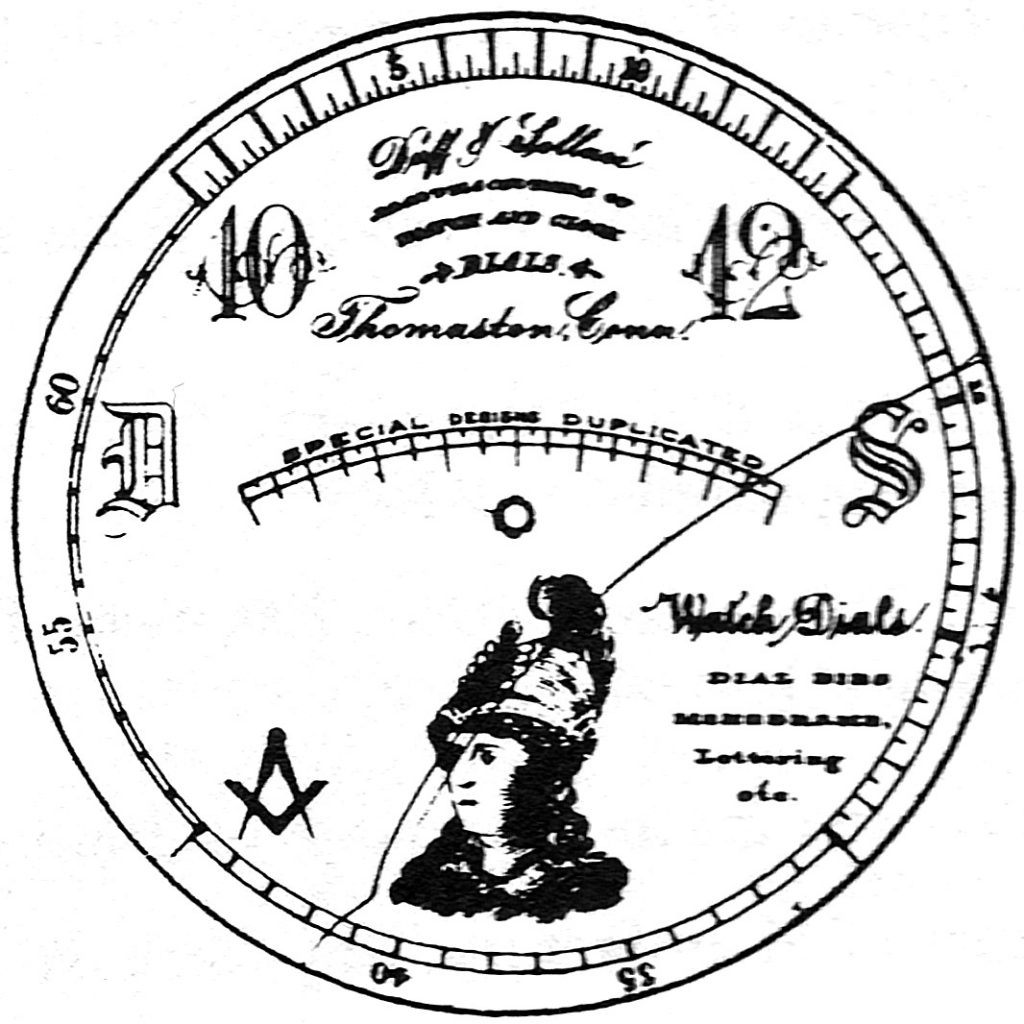 ---
The Duff & Sollace Dial Company was organized November 19, 1895 in Thomaston, Connecticut with a capital stock of $5,000, largely funded by George R. Duff. The company, led by Joseph Sollace, setup shop near the printing and packaging building of the Seth Thomas Clock and Watch Company along the east bank of the Naugatuck River.
This strategic location allowed Duff & Sollace to begin supplying enamel dials for watch movements manufactured at the Seth Thomas factory.
The next year, the company relocated to a small machine shop owned by Charles S. Smith.
On the night of October 25, 1897, the building occupied by Duff & Sollace was destroyed by a fire, ending the ambitious venture.
Following the untimely demise of the Duff & Sollace company, Joseph Sollace went to manage the Connecticut Dial Company in Waterbury, specializing in clock and meter dials.