Private Label Trade Names on American Pocket Watches: The Non-Magnetic Watch Company: Part 37: The Swiss Operation – Geneva Headquarters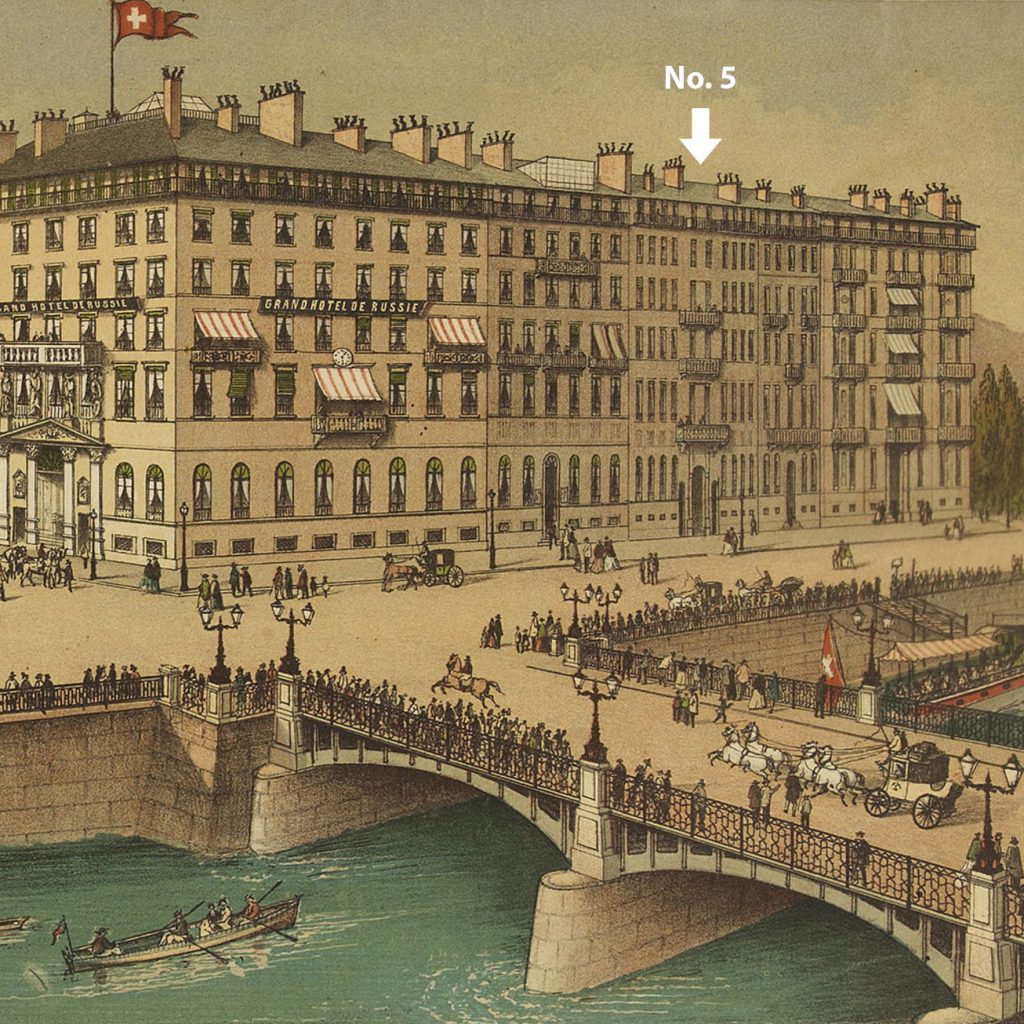 ---
The business operation of the Geneva Non-Magnetic Watch Company in Switzerland was more complex than most American watch factories. Production spanned several factories, with many different companies working together to manufacture the non-magnetic watches for the American market.
In January 1888, James Haswell visited the offices and factories managed by the company and published a summary in the March 1888 issue of The Horological Journal. 
The primary offices were prominently located at No. 5 Quai du Mont-Blanc in Geneva, overlooking Lake Leman. Export activities, correspondence, and general management were conducted from this location. Based on the address printed on an 1887 letterhead, the company may have also maintained a presence at No. 8 Rue Bonivard, directly opposite No. 5, across the square on the northwest side of the Mont-Blanc complex.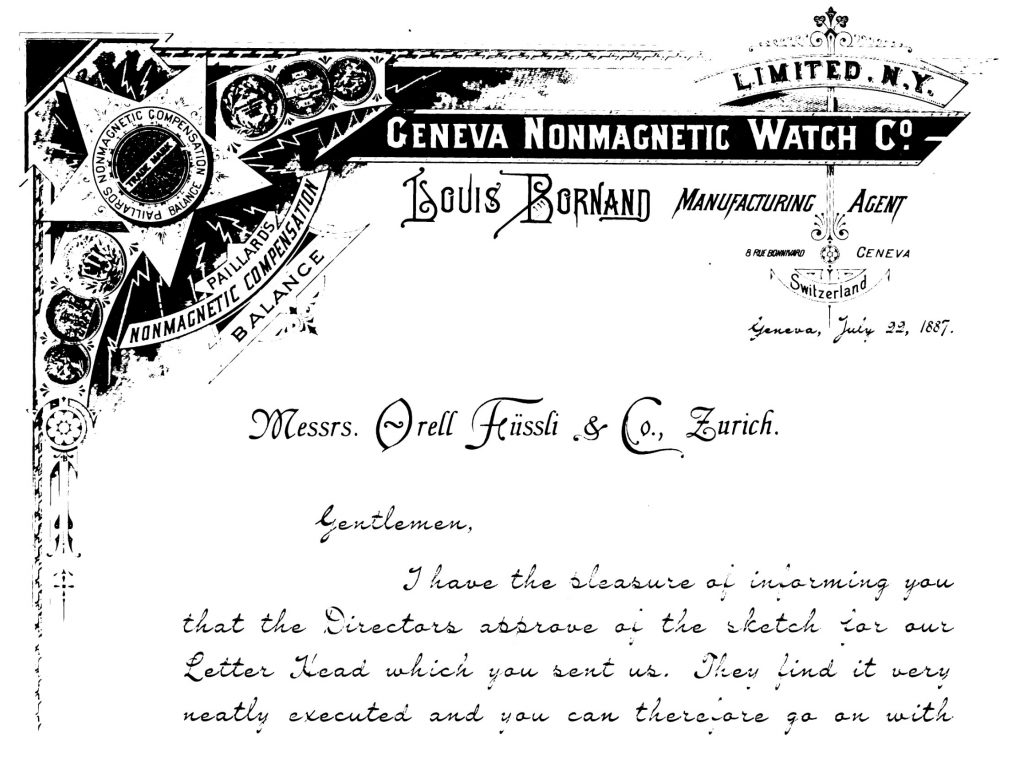 ---
The company strategically aimed to create an intellectual forum by offering a prestigious reading room for travelers visiting Geneva during the warmer months. A special notice was included in the company's c.1887 catalog, encouraging prospective customers to visit the Reading Room at the Mont-Blanc location:
"For the convenience of American and English travelers sojourning in Genea, we have established a comfortable Reading Room in connection with our office, at No. 5 Quai du Mont Blanc, where will be found the leading American and English Journals, during the months of May, June, July, August, September and October.

We extend a cordial invitation to all to use the room at their convenience, between the hours of 9 A.M. and 5:30 P.M., Sundays excepted."c.1887 Geneva Non-Magnetic Watch Company Catalog
An impressive list of American and English newspapers was available in the Reading Room, including The New York Tribune, Harper's Monthly, The Boston Herald, and The London Times.
This prime location provided direct access to waterways that offered efficient export of watch movements to the United States.
---