The Intriguing Arabic Serpentine Dial on an Early Appleton, Tracy & Co. Watch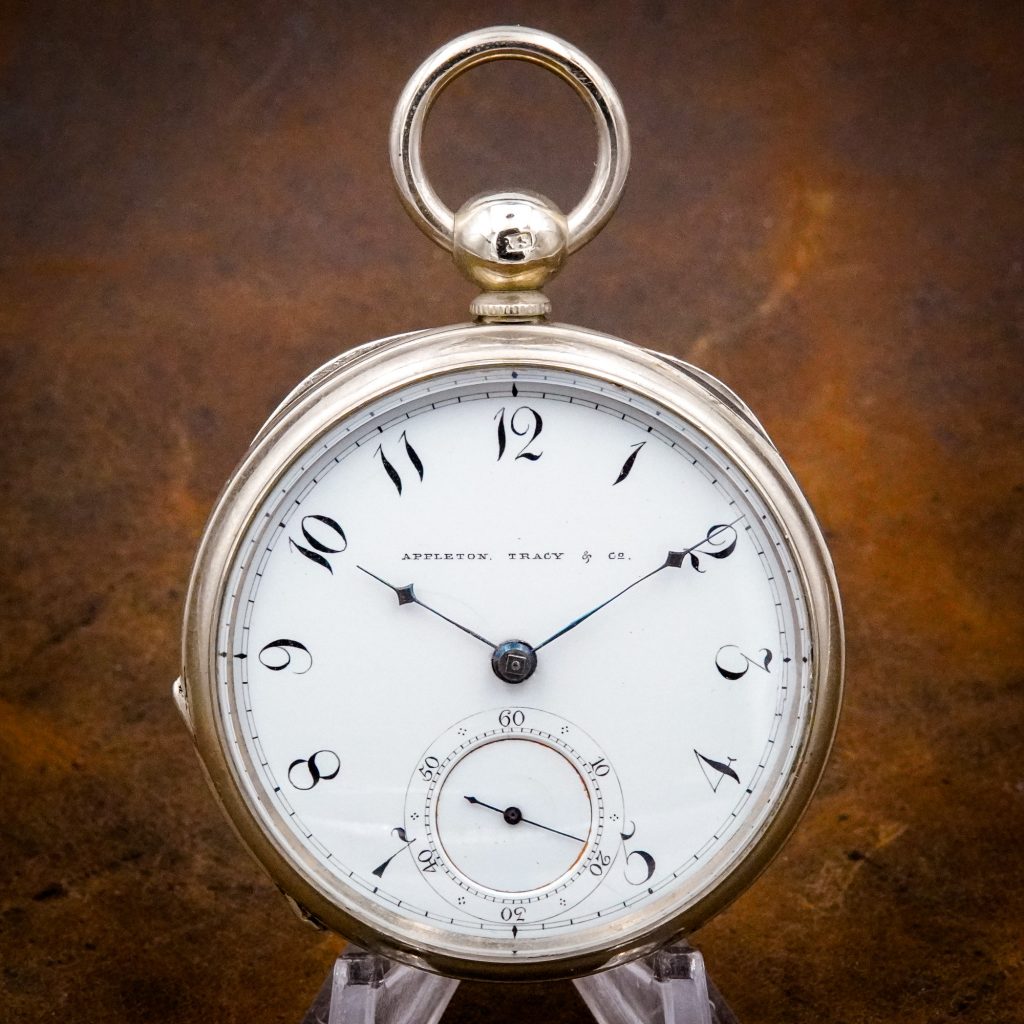 ---
Roman Numeral dials dominated market trends during the early decades of the American watch industry. At the time, dials were meticulously hand-painted, and the straight lines characterized by Roman Numerals were easier and quicker to produce at greater volume.
The vast departure from the standard Roman Numeral style makes this early Appleton, Tracy & Co. dial so intriguing.
The hand-painted "Serpentine" Arabic numerals are extremely uncommon for the era. As a result, these unusual dials have been discussed at length by researchers attempting to identify the origin. Some point to possible attribution or influence by Josiah Moorhouse, one of the most recognized dial painters in American horology.
Regardless of the origin, the elegant curves on each digit exudes a modern flair that was well ahead of its time. Roman Numeral dials continued to dominate the market until trends began to shift in the 1890s.