Henry Abbott's Patented Dial Design Technique, Assigned to the Elgin National Watch Company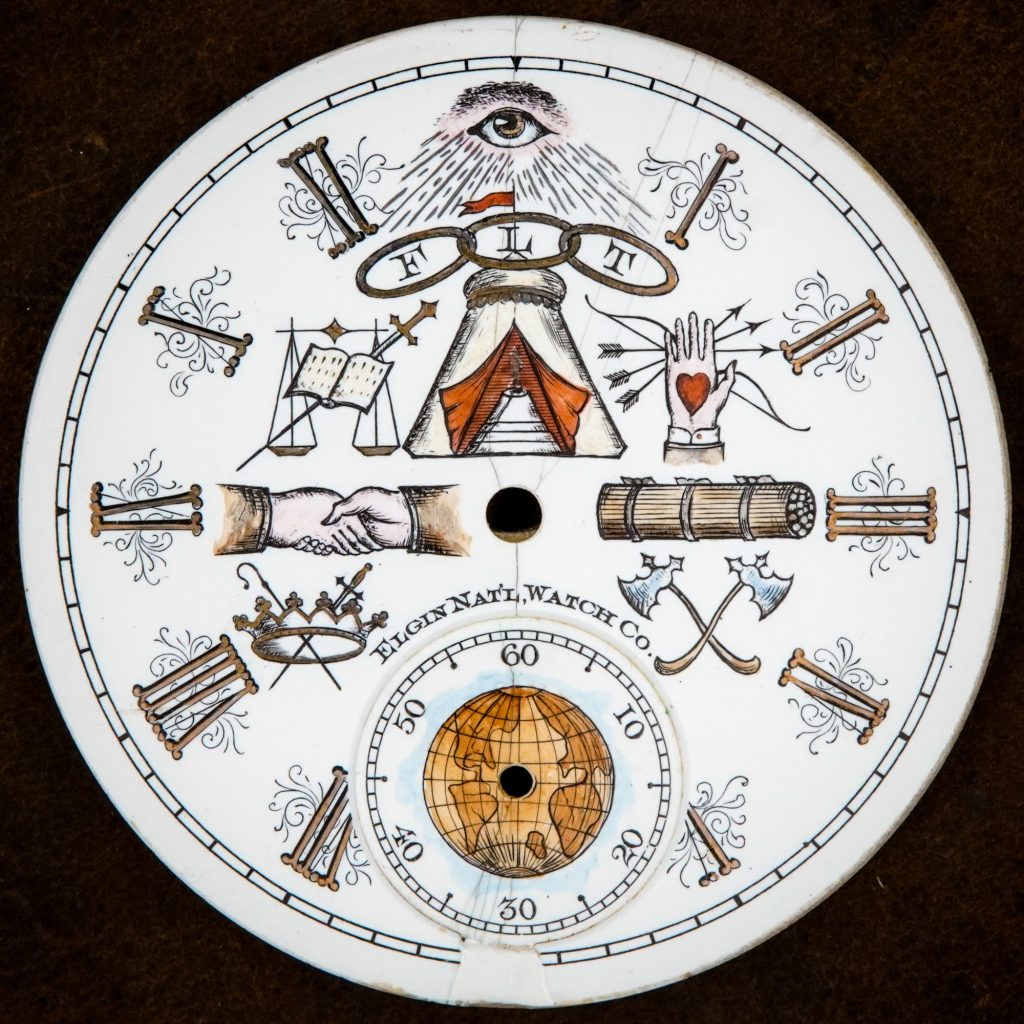 ---
On December 30, 1884, Henry Abbott, a leading innovator in the American watch industry, was granted a patent for his process of applying intricately colored designs to enamel dials. The rights to this technique were immediately assigned to Winton C. Garrison and the Elgin National Watch Company. 
Abbott's method allowed for colored designs to be placed "upon enameled or glazed surfaces with accuracy and rapidity and at a less expense" than was possible using prior techniques. 
As described in the patent documentation, Abbott's method required an etched copper or glass plate to be prepared with the desired design. The colors were then rubbed into the etching and a layer of liquid collodion was applied to the plate. After placing the plate in water, the collodion film detached with the embedded design.
The film was then applied directly to the enamel dial using a thin layer of varnish to set it in place. When the dial was fired, the collodion film became entirely consumed, leaving nothing except the desired design.
Abbott also provided a description of how multiple color layers could be applied by dissolving the collodion film between each color, creating the entire layered design before firing the dial.
This transfer technique would have been familiar in the photography industry at the time, but Abbott was the first to patent the method for use on enamel dials.
Elgin immediately implemented Abbott's innovative process to develop a line of intricate "society dials" that have become a favorite amongst modern collectors due to their vibrant colors and stunning designs.