Private Label Trade Names on American Pocket Watches: The Lincoln Watch & Jewelry Company: Part 12: Trouble with the Rockford Watch Company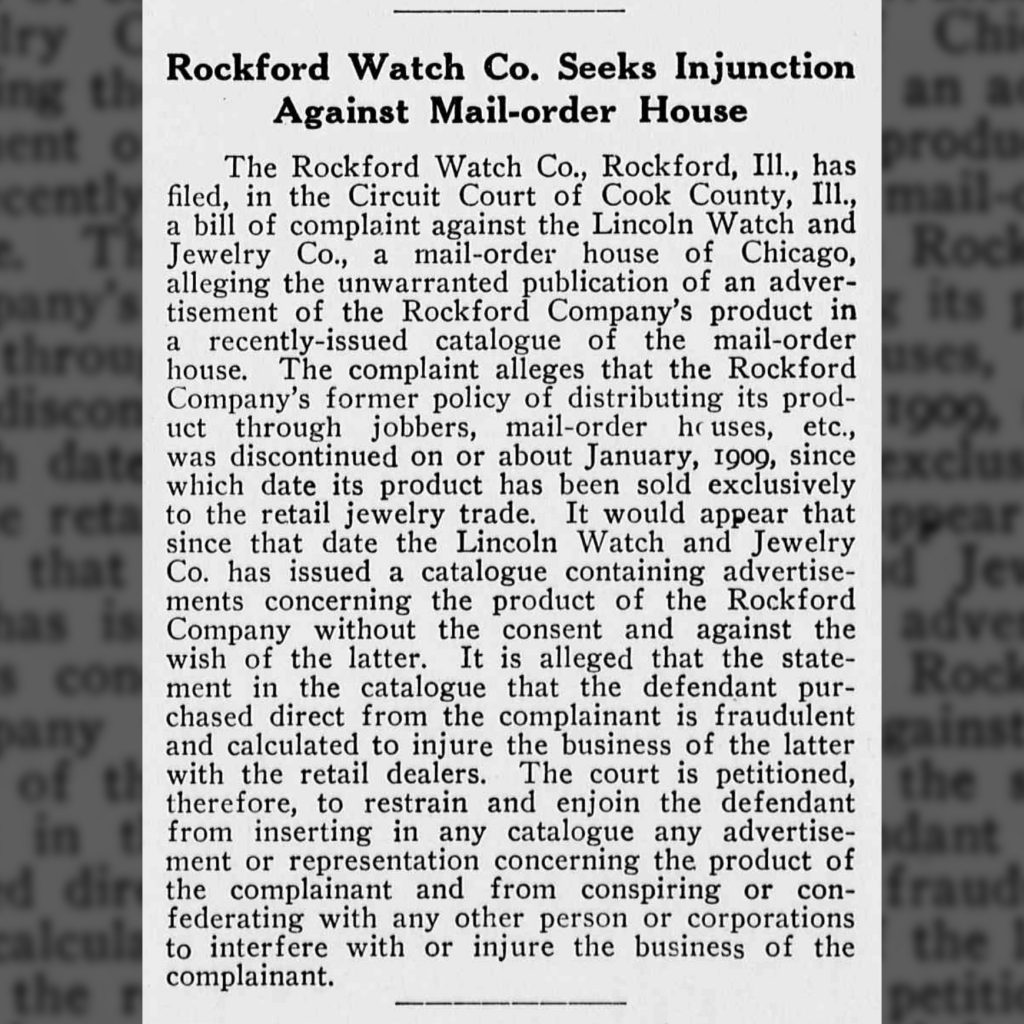 ---
In January 1910, the Rockford Watch Company accused the Lincoln Watch & Jewelry Company of advertising watches in company catalogs without proper authorization.
During the previous year, Rockford had changed its policy to sell watches exclusively to retail dealers instead of wholesale or catalog firms. The company advertised this change extensively to notify the trade.
Despite the policy change, the Lincoln Watch & Jewelry Company continued to advertise Rockford watches in catalogs, against repeated requests from Rockford to discontinue the practice. According to Rockford, the continuation of advertising Rockford watches was intentionally designed to damage the factory's reputation since any orders would inevitably be withdrawn.
The initial news of the case was reported in trade publications. However, the outcome of the dispute is unknown due to the lack of follow-up coverage.