Private Label Trade Names on American Pocket Watches: The Lincoln Watch & Jewelry Company: Part 13: The End of the Landis Watch Company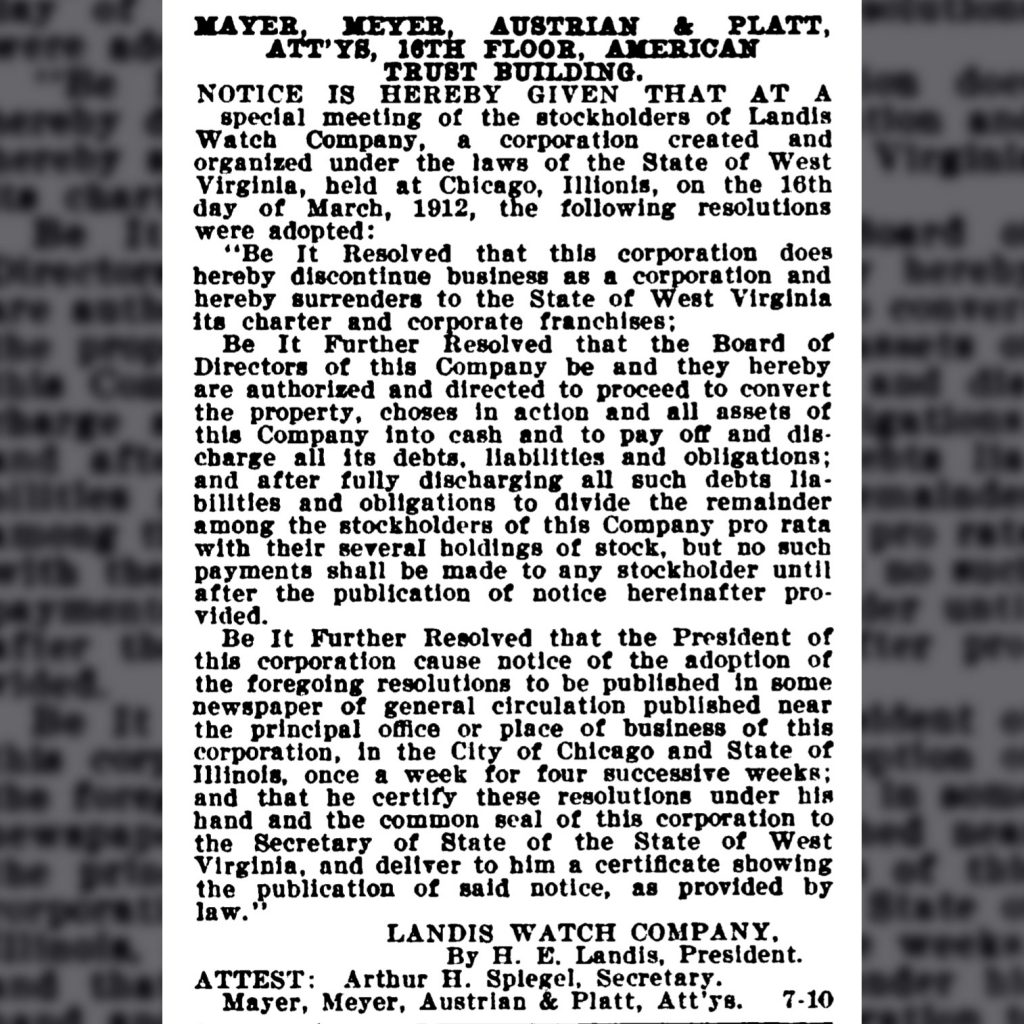 ---
On March 16, 1912, the Lincoln Watch & Jewelry Company and the Landis Watch Company were officially dissolved following a resolution passed by the board of directors.
Following the conditions of the resolution, a notice was published in The National Corporation Reporter, announcing the termination of both companies managed by Houston E. Landis.
It is unclear what eventually forced the companies to close. However, disappointing watch sales and a legal dispute with the Rockford Watch Company certainly contributed to the disruption of the company's stability.