Private Label Trade Names on American Pocket Watches: The Lincoln Watch & Jewelry Company: Part 6: The Landis Dial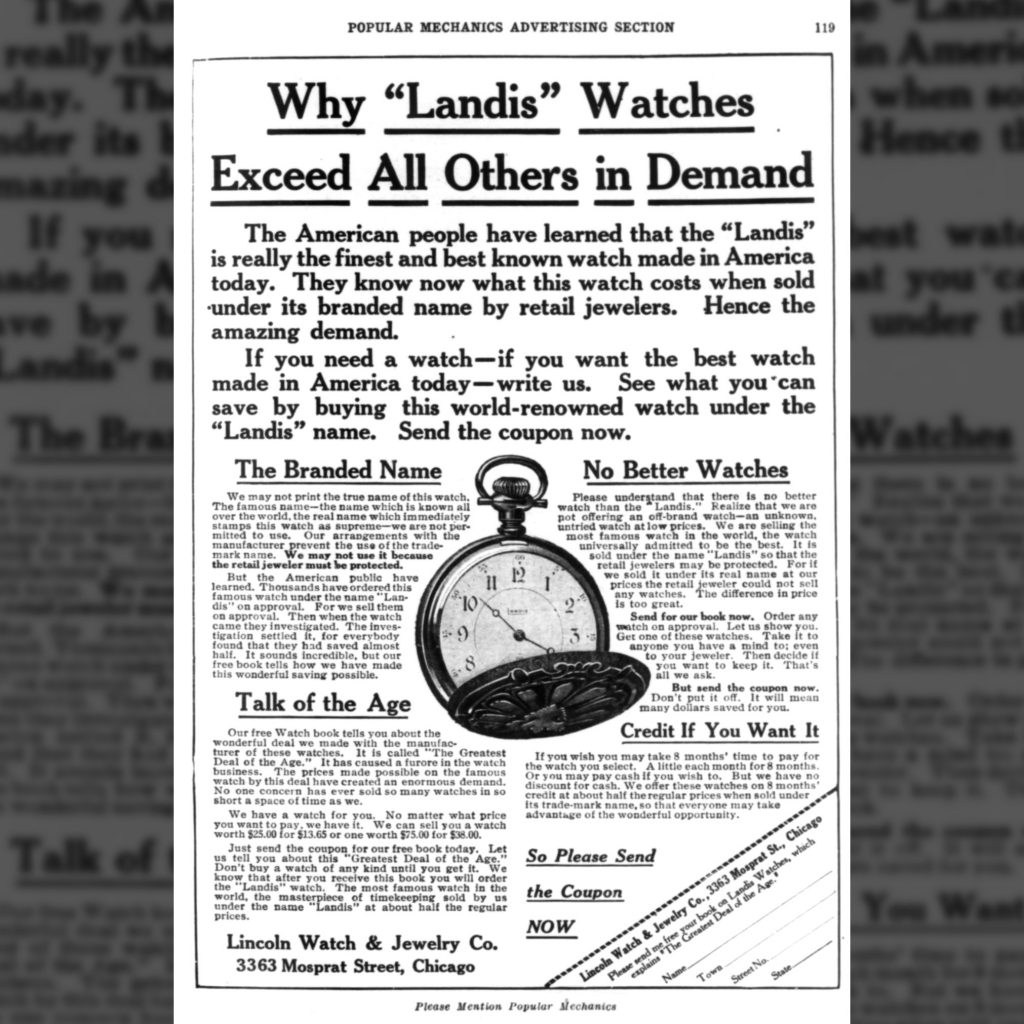 Each of the watches sold under the "Landis Watch Co." private label brand was furnished with an enamel dial marked "Landis" in a slightly stylized serif typeface.
The lower arm of the "L" extends beyond the baseline and runs underneath the remaining letters, terminating with an upward curve.
An illustrated advertisement in the December 1909  issue of Popular Mechanics showcased the double-sunk custom enamel dial. The promotion is reminiscent of similar mail-order offers published by the Burlington Watch Company, prompting prospective customers to submit a "coupon" for a free catalog and offering purchases using credit.