Private Label Trade Names on American Pocket Watches: The Lincoln Watch & Jewelry Company: Part 5: The "Lieutenant Landis" Watch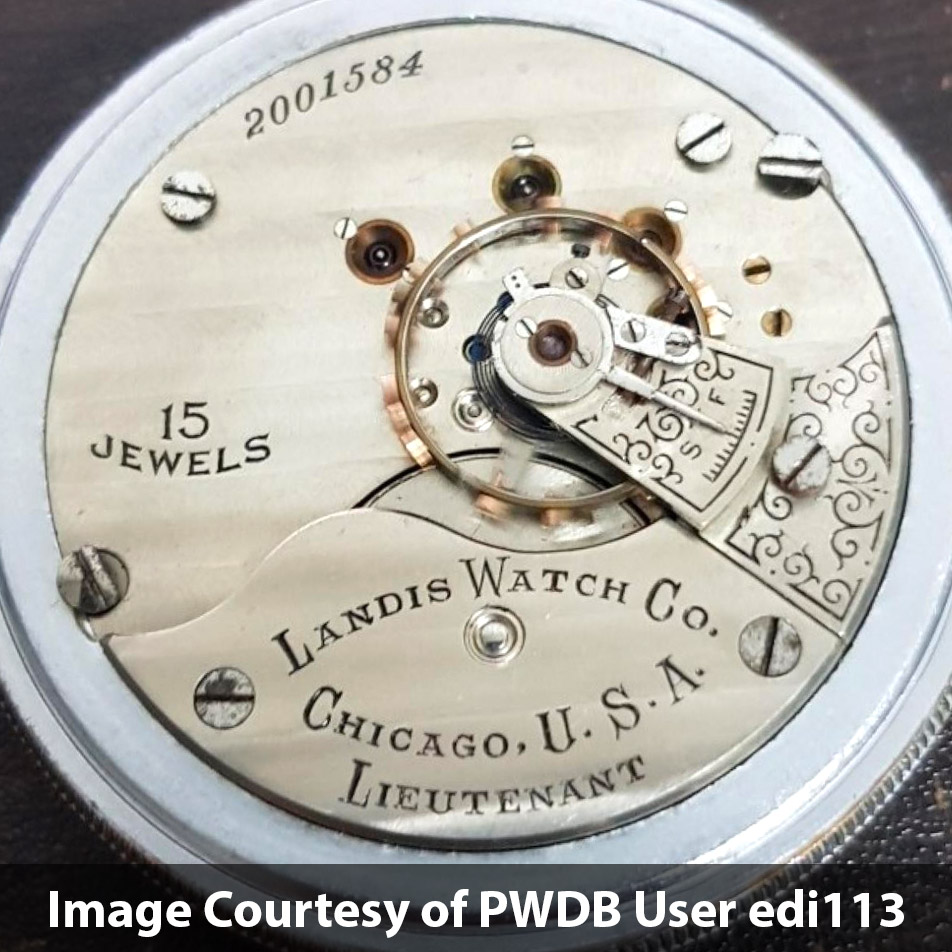 ---
The "Lieutenant Landis" watch was based on the 18-Size 15-Jewel Grade 59 manufactured as a private label at the Illinois Watch Company factory.
This watch was the most frequently illustrated movement in advertisements for the Lincoln Watch & Jewelry Company and the Landis Watch Company.
Based on factory records, the "Lieutenant Landis" was manufactured as two runs – a Model 5 run of 600 and a Model 6 run of 400, yielding an estimated total production of 1,000.