Private Label Trade Names on American Pocket Watches: "Burlington Watch Co." Part 65: The Lady Burlington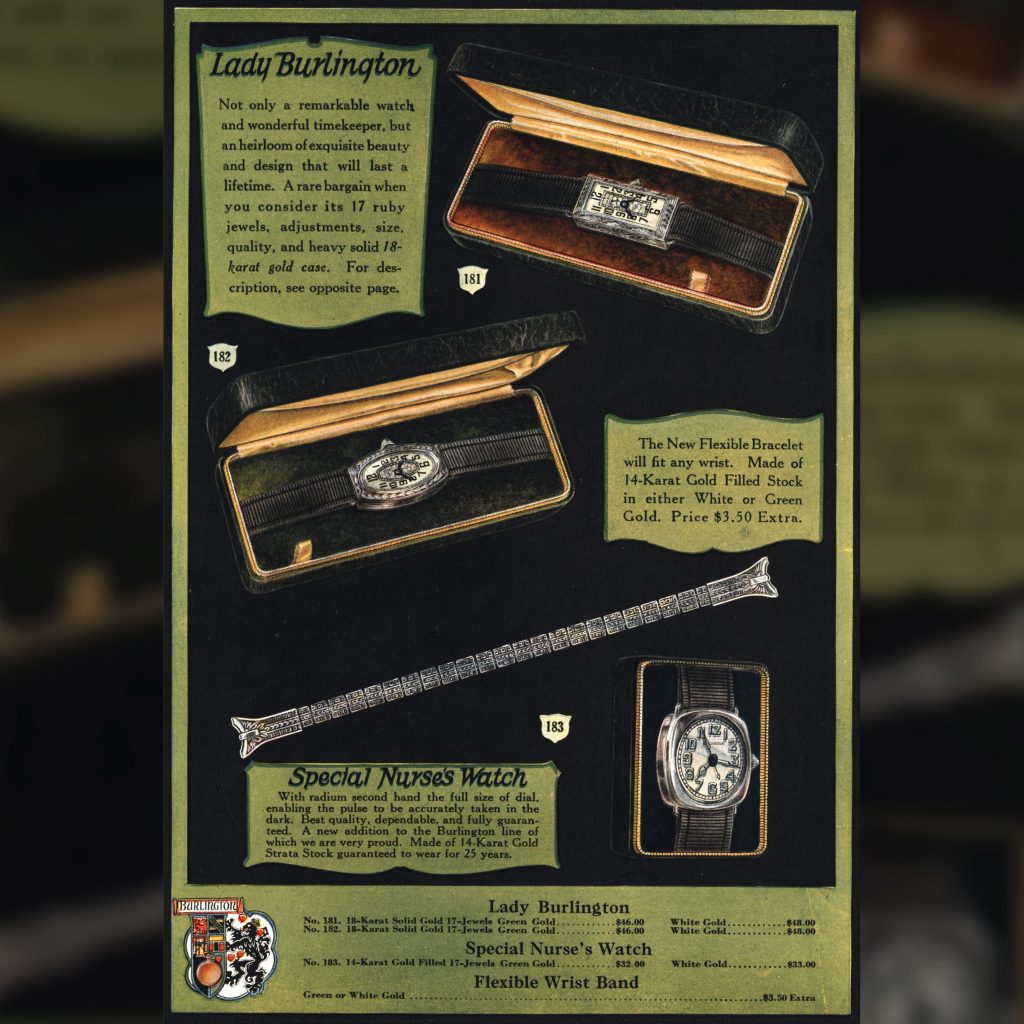 ---
To complement the new line of men's strap watches, the Burlington Watch Company also introduced the "Petite Wrist Watch" and "Lady Burlington" product lines. 
These stylish wristwatches were furnished with Swiss movements featuring 17 ruby jewels, silver dials, and fitted in solid 18K or 14K gold cases.
A "Special Nurse's Watch" was also offered with a sweep second hand and radium dial to enable "the pulse to be accurately taken in the dark."
As these Burlington wristwatches were being introduced to the market, the Swiss watchmaking industry was rising, taking advantage of the trend shifting to inexpensive wristwatches. Even the Burlington Watch Company could not deny the competitive value provided by importing watches instead of purchasing domestically. Within a few decades, only a few remnants of the once-prestigious American watch industry would remain standing.