Private Label Trade Names on American Pocket Watches: "Burlington Watch Co." Part 59: Burlington Grade 107 Movement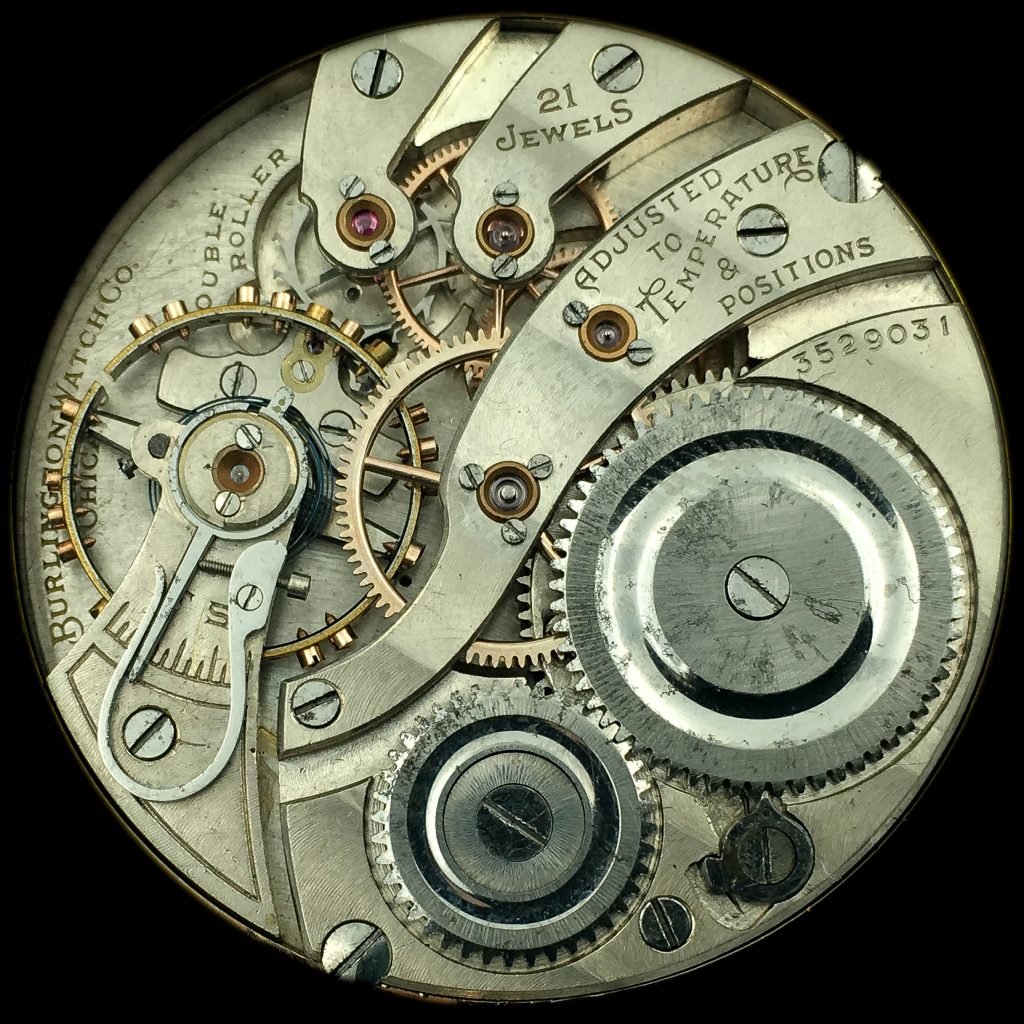 ---
The Grade 107 Burlington was introduced by the Burlington Watch Company in October 1916. The movement featured premium traits such as a steel escape wheel, double roller, gold train, and raised jewel settings. The custom bridge-plate design was retained from the previous generation Grade 106 Burlington.
The watch was factory-adjusted to temperature, isochronism, and three positions. The lack of five positional adjustments prevented the Burlington watch from being approved for service on most American railroads at the time.
This Grade 107 Burlington was produced for the remainder of the company's mail-order watch business through the end of the 1920s and remains one of the most recognizable watches offered by the Burlington Watch Company.