c.1875 E. Howard & Co. Certificate Card for Movement #41,197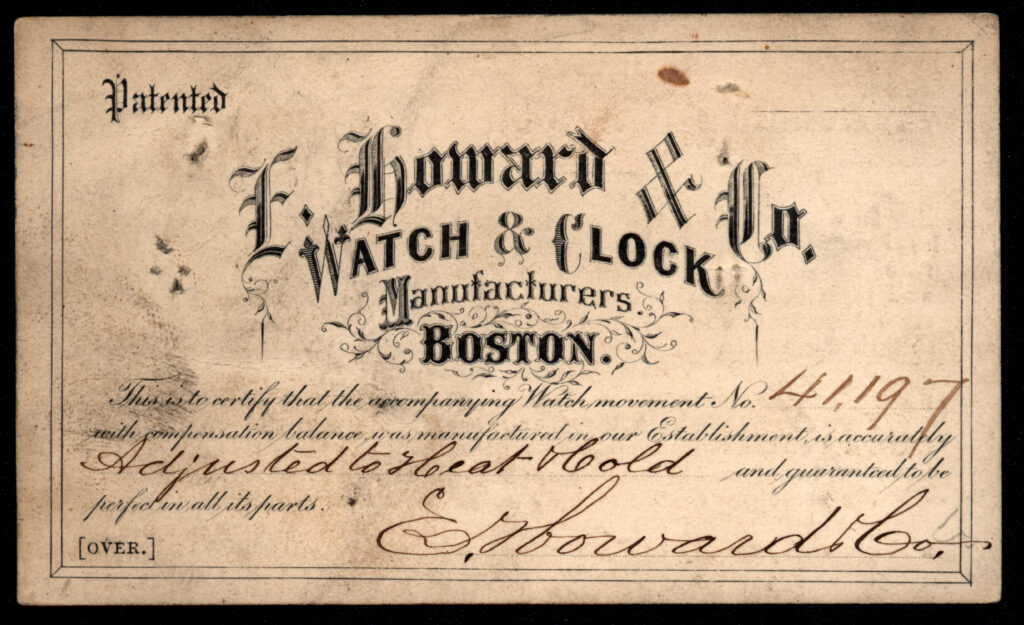 ---
This certificate card, issued by E. Howard & Co. would have accompanied movement #41,197, a 15-Jewel, N-Size movement originally sold around 1875. The front of the card describes the defining characteristics of the movement, stating:
---
"This is to certify that the accompanying Watch movement No. [41,197] with compensation balance was manufactured in our Establishment, is accurately [Adjusted to Heat & Cold] and guaranteed to be perfect in all its parts. E. Howard & Co."
---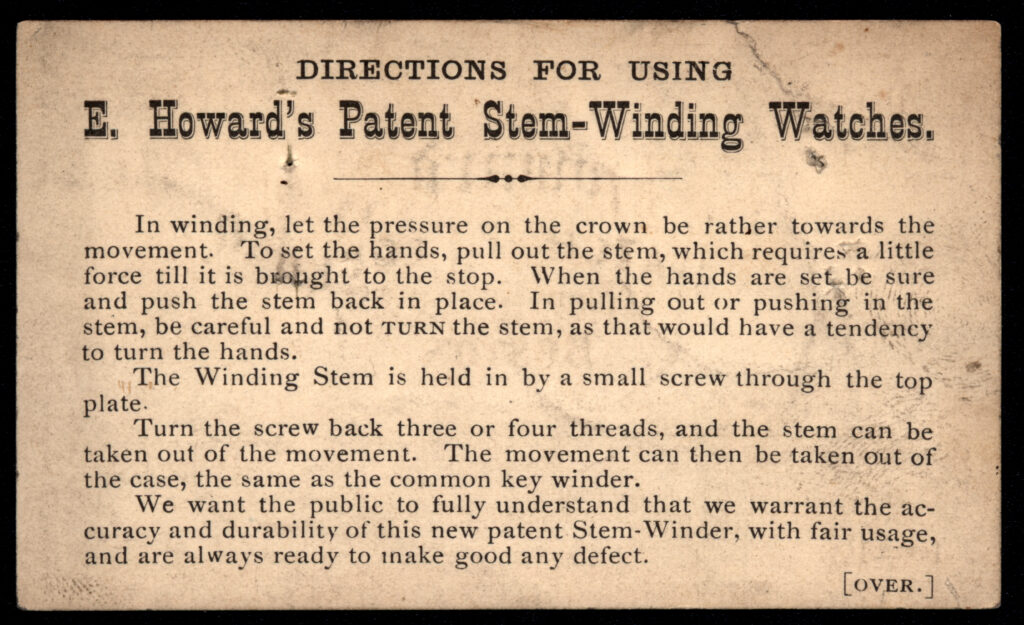 ---
During this era, stem-winding watches were relatively new, so the company included additional information about the patented stem-winding mechanism on the reverse:
---
"Directions For Using E. Howard's Patent Stem-Winding Watches.
In winding, let the pressure on the crown be rather toward the movement. To set the hands, pull out the stem, which requires a little force till it is brought to the stop. When the hands are set be sure and push the stem back in place. In pulling out or pushing in the stem, be careful and not TURN the stem, as that would have a tendency to turn the hands.
The Winding Stem is held in by a small screw through the top plate.
Turn the screw back three or four threads, and the stem can be taken out of the movement. The movement can then be taken out of the case, the same as the common key winder.
We want the public to fully understand that we warrant the accuracy and durability of this new patent Stem-Winder, with fair usage, and are always ready to make good any defect."
---
The certificate cards issued by watch factories during this era were frequently discarded. As a result, surviving examples are relatively uncommon.