Private Label Trade Names on American Pocket Watches: "Burlington Watch Co." Part 56: The 21-Jewel Era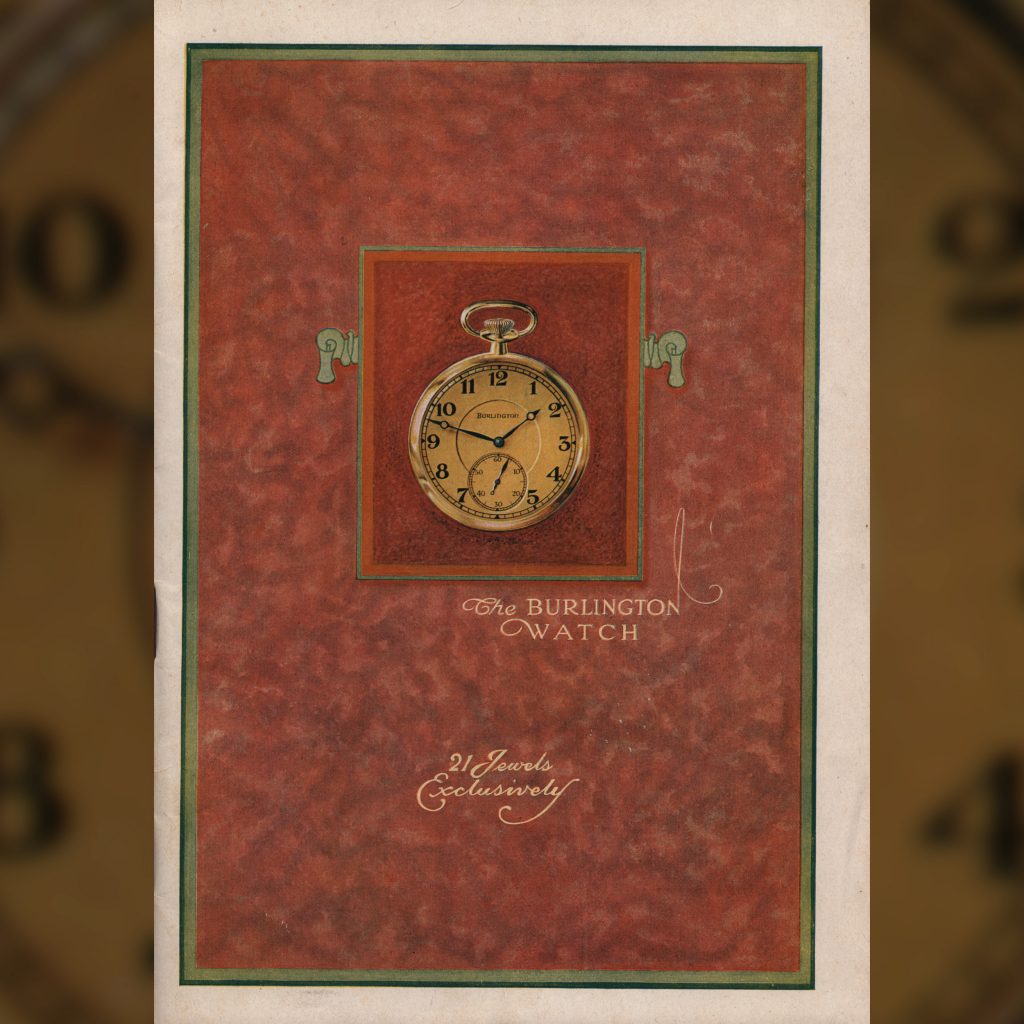 ---
In October 1916, after nearly a decade of selling 19-Jewel watches via mail-order, the Burlington Watch Company upgraded their product line by introducing a new generation of 21-Jewel movements.
In a major shift that signaled the maturation of the Burlington Watch Company, the "Burlington Special" name was also retired, and dials were simply marked "Burlington" instead. This transition also provided an opportunity to market new brand names under the familiar Burlington name in the coming years.
While the company continued to offer 17-Jewel ladies' watches and eventually wristwatches, the 16-Size and 12-Size Burlington watches were only manufactured with 21 Jewels after this pivotal transition. Marketing materials frequently expressed that the Burlington Watch was sold with "21 Jewels Exclusively," as exhibited on the cover of the c.1923 Burlington Watch Company catalog.