Private Label Trade Names on American Pocket Watches: "Burlington Watch Co." Part 57: 1916 Newspaper Excerpts Showcasing the Jewel Transition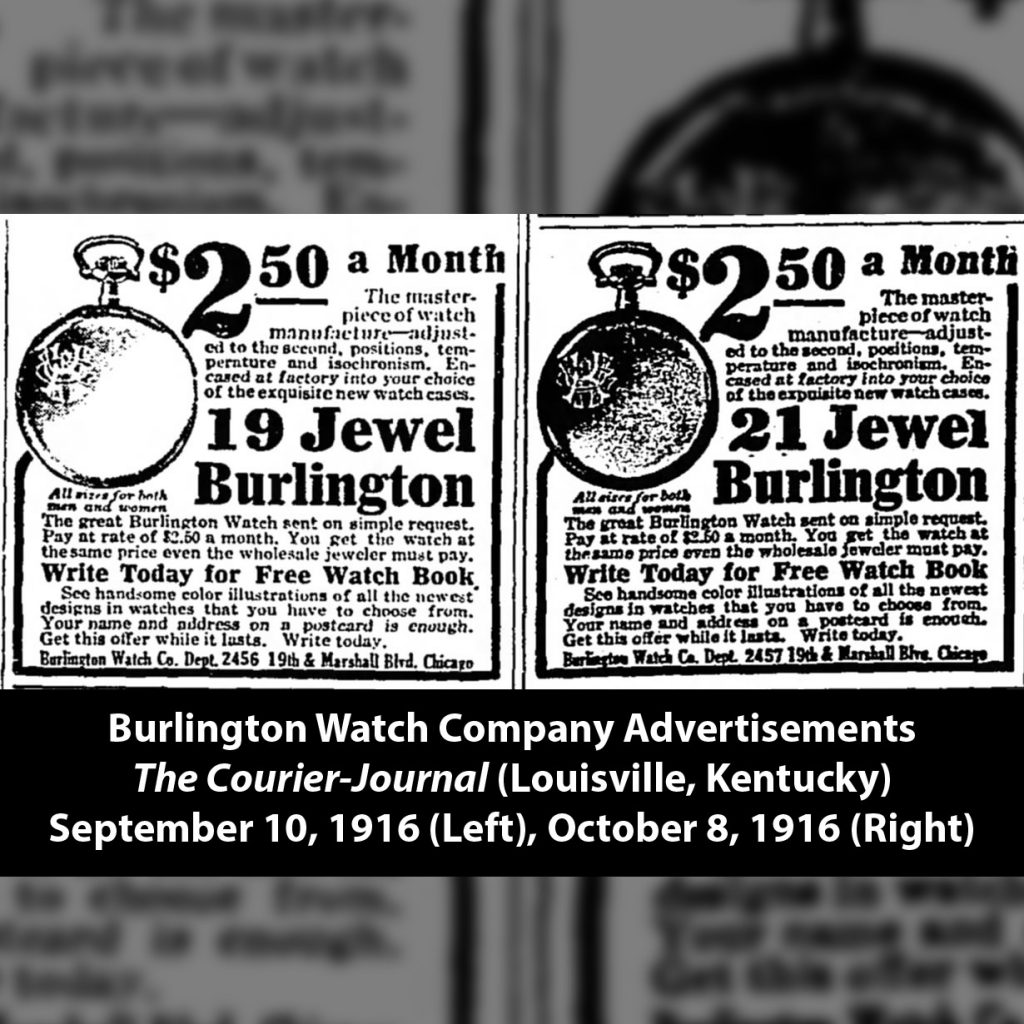 ---
In October 1916, the Burlington Watch Company upgraded its 19-Jewel product line by introducing a new generation of 21-Jewel movements.
The accompanying image exhibits the modification in advertisements between September 1916 and October 1916, changing the middle headline from "19 Jewel Burlington" to "21 Jewel Burlington."
All other aspects of the advertisements remained the same except the department number where prospective customers were directed to write for a catalog. A study of various advertisements published by the company reveals that this department number was used as an identifier to track and evaluate the effectiveness of advertisements.
Relying on the success of advertising campaigns, the company likely maintained detailed records to determine which advertisements yielded the most leads based on audience size. Similar methods of tracking and analyzing the effectiveness of campaigns are still utilized today.