Elgin's Introduction of the "Lord Elgin" Series of Extra Thin Watches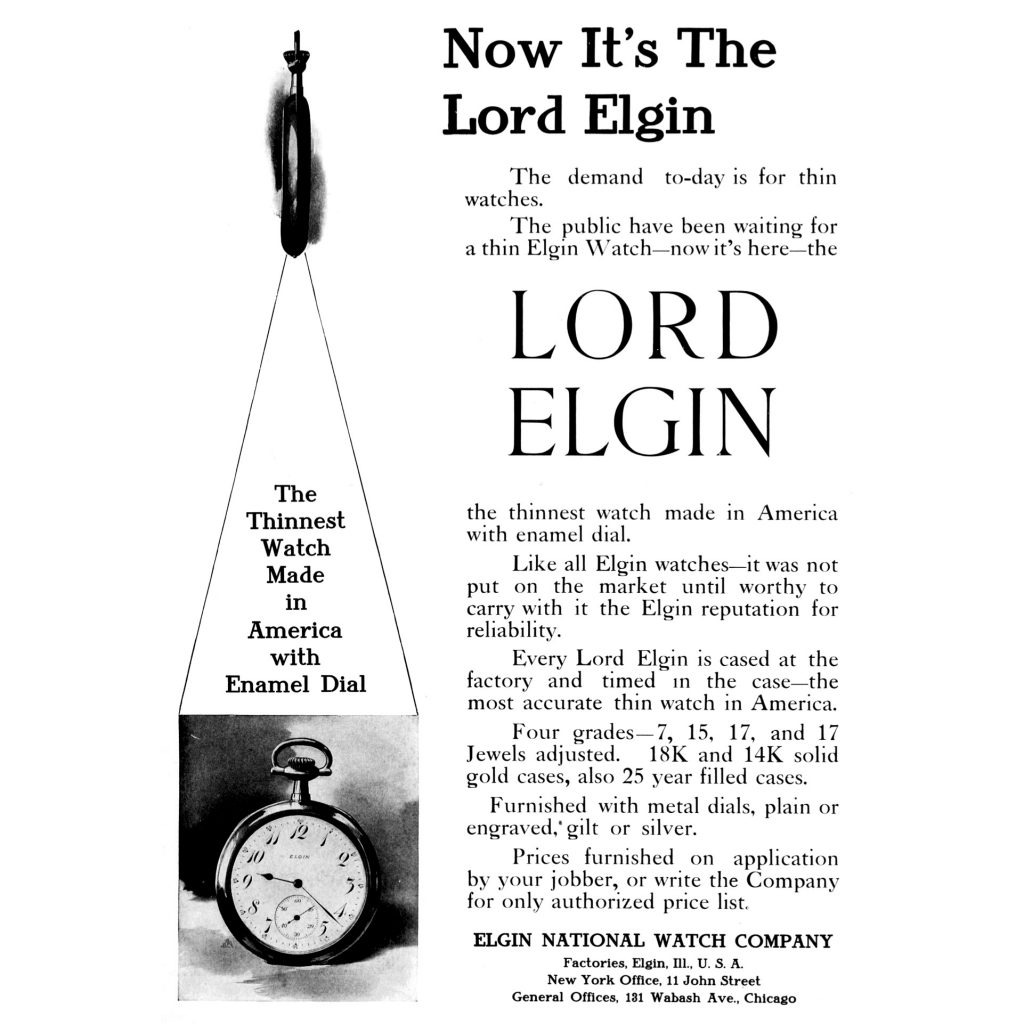 ---
Shortly after Waltham launched their "Colonial Series" watches in 1907, the Elgin National Watch Company introduced a competing series to capitalize on the growing demand for extra thin watches.
In May 1908, the "Lord Elgin" series was introduced to the trade, boasting that it was "the thinnest watch made in America with enamel dial," arguably winning the duel against Waltham's extra thin watches. In addition to the enamel option, the Lord Elgin watches were also available with metal dials and were cased at the factory in solid gold or gold-filled cases.
While later Elgin movements in various sizes are found with the "Lord Elgin" marking, the initial "Lord Elgin" name was used for marketing purposes only. The 14-Size movements were marked with the standard "Elgin Nat'l Watch Co." signing.
Four grades were offered to complete the original Lord Elgin Series: 356 (7 Jewels), 357 (15 Jewels), 358 (17 Jewels), and 359 (17 Jewels, Adjusted). Elgin advertised the Lord Elgin series extensively until the company's extra thin 12-Size watches were introduced in 1912.