The 1871 Chicago Fire and the Elgin National Watch Company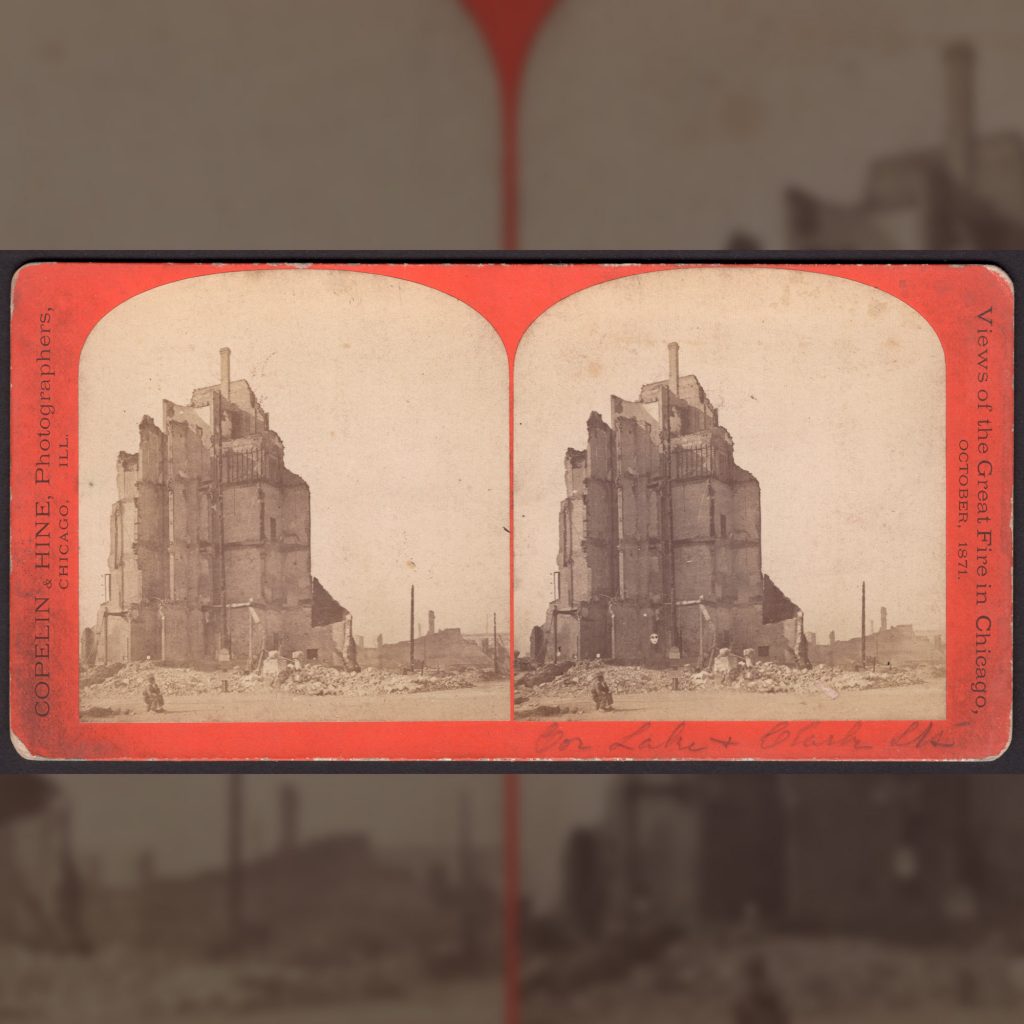 ---
[A brief departure from our ongoing study of the Burlington Watch Company]
This month marks the 150th anniversary of the Great Chicago Fire that destroyed a large portion of the industrious city. The disastrous fire ignited the night of October 8 in a small barn belonging to the infamous O'Leary family.
The arid summer and strong winds fueled the inferno as it blazed across the city for two days. By the time the fire was finally extinguished by rain, more than 17,000 buildings had been destroyed, including the building that housed the sales office for the National Watch Company (Elgin).
---
The building was located at the corner of Clark and Lake Streets. The structure, originally built in the early 1850s, featured a marble exterior and was owned by a member of the Ogden family. 
---
Fortunately, most of the inventory was stored at the factory in Elgin, Illinois. However, all two-hundred thousand copies of the 1872 Elgin Almanac were destroyed, along with the original electrotypes. As a result, the company was forced to reprint the almanac using a company in New York instead of the Chicago-based Culver, Page & Hoyne firm that also sustained a total loss in the fire.
By the end of the month, the company had relocated the office to the southwest corner of Green and W. Washington streets to resume business in the building formerly occupied by the First Congressional Church. 
The original stereoscopic view accompanying this post shows the remains of the building that once served as the sales office of the National Watch Company in 1871.